Over the past few months, mental health experts have predicted a sharp rise in psychiatric disorders and an upcoming "tsunami of mental illness." They attribute the increase to the effects of the COVID-19 pandemic and suggest that the fear of sickness and death, and the isolation caused by lockdowns will lead to an explosion of mental illness across the globe. It has also been suggested that experts must respond with an equally sharp increase in specialized mental health services.
In an open letter in Wellcome Open Research, prominent researchers, led by noted medical sociologist Nikolas Rose of King's College London, oppose this hurried conclusion. Instead, they note that an increase in emotional distress and psychological suffering are normal responses to the consequences of a global pandemic and not a marker of mental illness. In light of Britain's misguided response to the pandemic, they argue that what is required is increased funding and government support for practical needs such as housing, peer support, and universal basic income.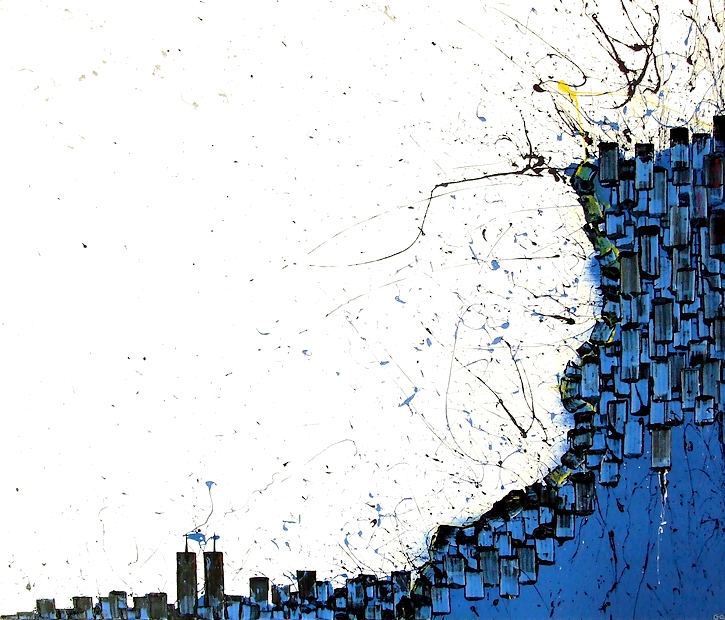 Despite the alarm sounded by mental health experts across the globe about the impending psychiatric crisis that is to follow the COVID-19 epidemic, skeptics have warned against preemptively pathologizing common responses to these difficult circumstances. Others have noted that connections forged between COVID-19 and mental health seem to ignore the perspectives, experiences, and concerns of the Global South.
The authors insist that long-term mental suffering is not simply caused by COVID-19, but is instead a product of how social determinants of mental health interact with the pandemic.
Those already disenfranchised are most adversely affected by the pandemic. As community resources are diverted towards dealing with COVID-19, they are often taken away from the most vulnerable.
The last decade has witnessed an increasing recognition that social determinants such as poverty, political violence, racism, gender-based violence, etc. drive the mental health outcomes of populations. This approach was recently presented in the latest UN report, which condemned the continuous individualization of suffering that ignores such material and practical dimensions of human distress.
For example, the authors of this letter assert that the consequences of social inequalities include the disproportionate burden of responsibility placed on women as they often carry the added and an unequal load of domestic responsibilities (for example, child care since schools are shut) and the stress of front-line jobs (for example, nurses, grocery store workers). Similarly, vulnerable populations are also at risk of higher exposure to racism and stigma, which further exacerbates mental suffering by increasing social exclusion and isolation. Rose and colleagues write:
"As so clearly shown by a whole body of evidence on the social determinants of mental health, the greatest risk of developing serious and enduring mental distress will fall upon those already impacted by social inequality."
The authors note that Britain's response to the pandemic, especially with regards to mental health, should have considered these concerns. Instead, policymakers have ignored the voices of those with lived experience of mental ill-health. Without addressing the social determinants of mental health, all attempts to provide specialized psychological support (neurological, psychiatric, pharmacological, genetic, psychological, etc.) are misguided.
Thus, they insist that service user perspectives must remain central in diverting resources to vulnerable communities to provide material support and strengthen social and community bonds. These include the Black, Asian, and minority ethnic (BAME) communities, which face a unique challenge during the pandemic. For example, some of these challenges are:
"racism, xenophobia and violence; obesogenic, degraded and polluted environments; financial insecurity, callous conditional welfare benefits; precarious work, exposed conditions for front line workers in care homes, transport workers, delivery drivers, warehouse packers and taxi drivers; children's education damaged by schools impoverished by a decade of financial restrictions and lack of access to the resources for digital education, and community facilities hollowed out by a decade of austerity."
Repeated investigations have proven the importance of these social determinants on the mental health of people, and the authors insist that the economic impact of the pandemic will have the most significant impact on these communities, causing further deterioration of psychological well-being. Until these underlying social and economic factors are dealt with through the strengthening of socio-economic systems, mainstream psychiatric and neurological interventions risk exacerbating inequalities.
Similarly, at a global level, researchers have argued that health workers be trained to think critically and address the importance of structural factors influencing the health of people. These alternate perspectives which focus on material and practical concerns of people are a challenge to mainstream biomedical understandings. This alternative perspective is offered by service users with the first-person experience of mental suffering and by social scientists.
Any comprehensive and useful policy decision about COVID-19 must include the input of service-users, psychosocial disability advocates, and people with lived experience. For this reason, the authors argue for the revocation of Britain's Coronavirus Act 2020, which impinges on the rights of mental health patients by denying them thorough assessment before forced hospitalization.
The authors write that difficult circumstances and the socio-economic consequences of COVID-19 lead to normal distress, which is not pathological in itself, but that it can turn into long-term mental health problems if formal and informal social support structures are not protected and enhanced.
Promoting psychological well-being requires social welfare support, free public transport, and policies protecting disadvantaged children by providing digital and food resources to those being home-schooled during the pandemic.
Further, during the pandemic, actions that will help to address the concerns of the service-users and those with psychosocial disabilities include ensuring service user groups, community mental health teams, and mutual aid and self-help groups have adequate support. Additionally, investments in voluntary local support groups are essential.
The authors conclude:
"The fault-lines in British society have been starkly disclosed by the pandemic. To 'build back better' in the long aftermath of COVID-19, we need to create the social and material environments that not only address the causes of mental ill-health but also enhance the capabilities of all citizens to create lives of meaning and purpose for themselves."
****
Rose, N., Manning, N., Bentall, R., Bhui, K., Burgess, R., Carr, S., … & Faulkner, A. (2020). The social underpinnings of mental distress in the time of COVID-19–time for urgent action. Wellcome Open Research, 5(166). (Link)