A new report from the United Nations Special Rapporteur, Dainius Pūras, emphasizes that structural conditions such as poverty, discrimination, and violence are the root causes of mental distress and suffering. The top UN official maintains that States have an obligation to promote policy and practice that addresses social inequality and disconnection to advance the cause for human rights, dignity, and mental health.
The Special Rapporteur notes that effective mental health intervention has been stifled by overreliance on outdated approaches, individual-level interventions, and the biomedical model:
"Mental health services suffer from an excessive focus on outdated approaches through which the majority of resources are allocated to individual treatment for diagnosed mental health conditions, including psychotropic medications and institutional care. This global imbalance continues to reinforce an equity, evidence and implementation gap."
Pūras argues that "Good mental health and well-being cannot be defined by the absence of a mental health condition, but must be defined instead by the social, psychosocial, political, economic and physical environment that enables individuals and populations to live a life of dignity, with full enjoyment of their rights and in the equitable pursuit of their potential."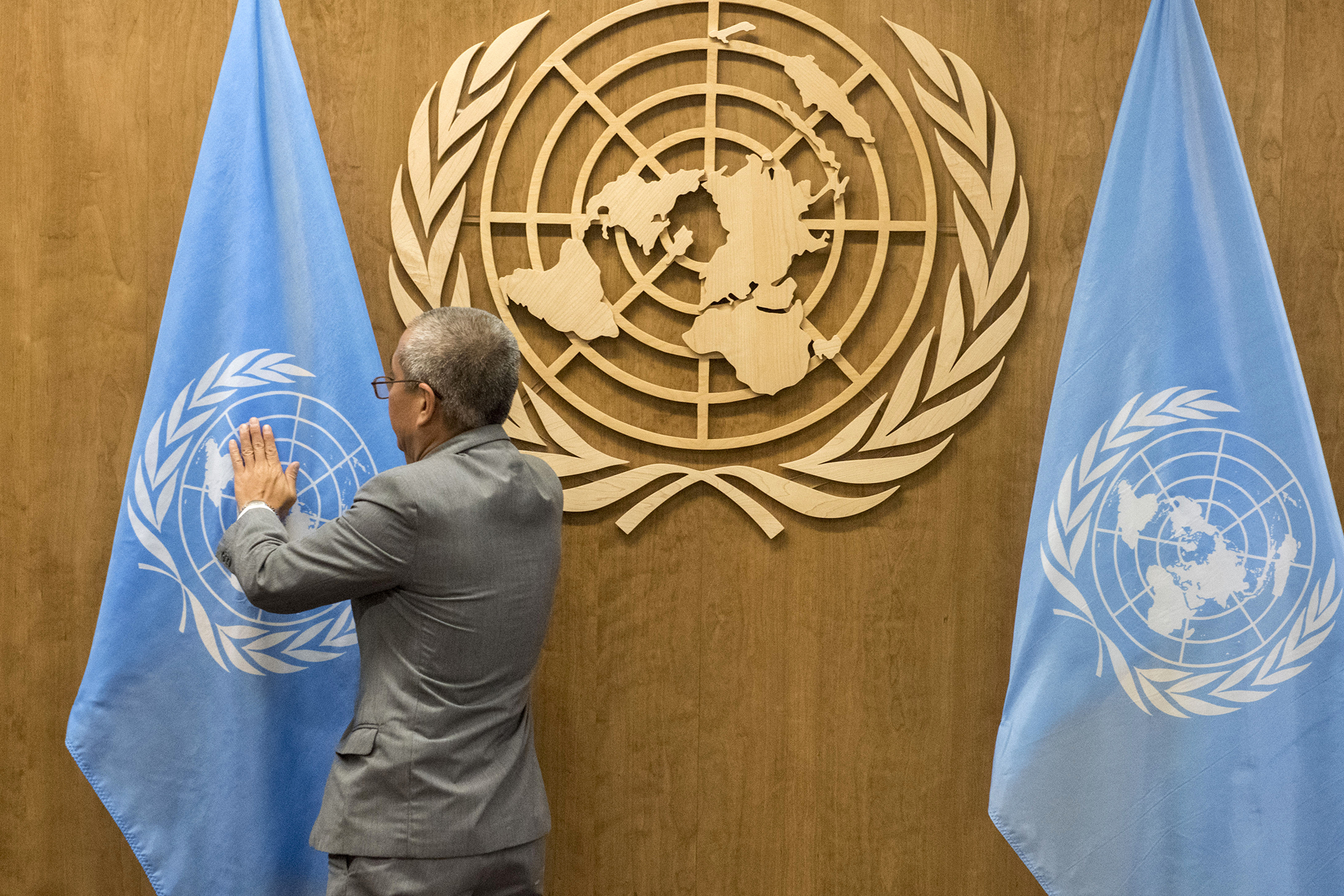 Pūras is a medical doctor who holds special expertise on mental health and children's health. Since his appointment as the Special Rapporteur on the right of everyone on the enjoyment of the highest attainable standard of health, he has been an outspoken human rights advocate (see MIA report). On World Mental Health Day of 2017, Pūras criticized the medicalization of depression, stating that the neurobiological paradigm is reductive, harmful, and "must be abandoned" (see MIA report).
In his latest report, Pūras continues to establish a focus on mental health and human rights as developmental priorities. The report outlines that a commitment to promoting the right to mental health must include addressing the underlying social and relational determinants of health such as poverty, discrimination, bullying, and various forms of violence.
For example, the report describes that "the explanation of mental health inequities extends well beyond the biological and individual to the social, economic and political. People's lives are often constrained by inequitable laws, structures of governance and power, and policies that stratify society, profoundly affecting human relationships and how people act throughout their lives."
Alternatively, a biomedical, disease-oriented approach narrowly focuses on individual rather than social interventions. In contrast, Pūras advocates for policies and structures that value and facilitate social connection and access to resources which are vital components to health.
The Special Rapporteur makes several points to aid in merging a social determinants approach and a rights-based approach to mental health. First, the right to health is viewed as indivisible to other human rights, since it enables attainment of other rights and vice versa. For example, rights such as equality, labor rights, right to housing, right to education, environmental rights, cultural rights, access to justice, and freedom from discrimination are all entangled with health. Therefore, Pūras writes, state accountability and the meaningful participation of everyone in decision-making and civil action are essential.
The rights-based framework emphasizes States' obligation to fulfill and promote human rights, participation, non-discrimination, equality, and rights-based international assistance. It also holds States accountable to implement a social determinants approach.
The report delineates examples of risk factors that interfere with human rights. These include forms of social exclusion, xenophobia, welfare cuts, attacks on labor organizing, violence against marginalized community members (e.g., women, children, individuals who identify as LGBT), bullying, and environmental pollution.
According to the report, protective factors that support human rights involve policies and practices that not only prevent risk factors (e.g., violence) but engage in protection through the bolstering of inclusion, welfare, and investment in resources, environment, and education, to name a few examples. The Special Rapporteur specifically attends to the importance of relationships across all life stages that include relating to community and nature.
Finally, the report includes a number of recommendations to the States. To secure the right to mental health, the Special Rapporteur calls for a reduction of coercion, institutionalization, and medicalization. The rights-based approach, therefore, is presented as an alternative to the biomedical approach and practices of paternalism and coercion:
"Trust, the bedrock of therapeutic relationships, has been corroded, particularly where coercive and paternalistic practices are prioritized."
According to Pūras, "User-led advocacy initiatives, peer support networks and, vitally, new working methods, such as co-production based on genuine equality for people with lived experience of mental health conditions and services, are essential to restoring trust and building new alternatives."
Survivor and user-led initiatives are highlighted as central to effectively shaping interventions and the overall development of a rights-based approach to mental health. As stated within the report:
"User-led research, with its emancipatory traditions in the production of knowledge and evidence, should be accorded equal standing to other approaches in the formulation of mental health policies that are compliant with human rights obligations."
The Special Rapporteur acknowledges that the terminology of "mental health" may in and of itself be invoking a medical model discourse.
"Terminology in the sphere of mental health is a contested terrain. There is a need to accept different terms according to how people define their own experiences of mental health. 'Mental health' itself can signal a biomedical tradition for explaining and understanding lived experiences, psychic or emotional distress, trauma, voice hearing or disability. The Special Rapporteur acknowledges this contested area and the importance of the health sector and the medical model when used appropriately."
The report continues to clarify the Special Rapporteur's view that overmedicalization has obscured social determinants of health and forced the burden of health onto the individual. In the pursuit of the right to health, the individual may have little to no access to health systems or may confront systems that engage in ineffective practices.
The Special Rapporteur "challenges stakeholders to reflect on how biomedical dominance has led to overmedicalization in the health sector, particularly in mental health, diverting resources away from a rights-based approach to the promotion of mental health. The Special Rapporteur welcomes a diversity in terminology, which can promote different approaches to mental health that are equally important."
Amid the movement to globalize a biomedical paradigm of mental health, the UN's Special Rapporteur pushes for the prioritization of human rights and a holistic focus on social and contextual determinants of health:
"The global community should prioritize sustainable systems that enable and adopt a human rights-based approach to the promotion of mental health. Human beings, in all their diversity, are rights holders and should not be seen as subjects of diagnosis or a disease burden."
The UN report calls for urgent action toward this aim:
"Narrow conceptions of determinants, together with an overreliance on biomedical explanations of emotional distress and mental health conditions, deflect political attention away from rights-based policies and actions that promote health. This grossly neglected human rights issue requires urgent action."
****
Pūras, D. (2019). Special Rapporteur on the right of everyone to the enjoyment of the highest attainable standard of physical and mental health. United Nation Human Rights Council, Forty-first session (24 June–12 July 2019). A/HRC/41/34. Retrieved from: https://www.un.org/en/ga/search/view_doc.asp?symbol=A/HRC/41/34