In a new article published online in advance in Psychological Services, Lisa Whitten, Associate Professor of Psychology at State University of New York/Old Westbury, describes her experiences as an African American psychology professor experiencing bipolar disorder. She highlights how her experiences as an African American and the stigma associated with 'mental illness' negatively affected her colleagues' ability to intervene when she was in crisis. She outlines steps that administrators, staff, and faculty can take to better support their colleagues who are experiencing acute symptoms of mental health crises.
Describing a mental health crisis she experienced at a department meeting, Whitten writes:
"My highly atypical emotional outburst was the mental illness equivalent of a heart attack, a seizure, or a stroke. In any of those instances, everyone would have launched into action, calling 911 and the Student Health Center. That's the type of response I urgently needed. Three experienced, licensed, practicing clinical psychologists were present in the room with whom I had worked for 10 to 15 years, yet none of them was moved to respond to my distress."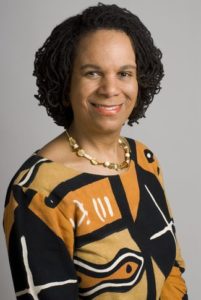 Whitten narrates her lifelong struggle with mental health issues, highlighting the pain and self-consciousness she experienced as a child, which continued into her adolescent and adult years. She describes her experiences with psychiatric medication and how an experience with a mood stabilizer propelled her into a manic episode and mental health crisis.
Sadly, although in the midst of a psychiatric emergency, and despite being surrounded by colleagues who were licensed clinical psychologists, Whitten did not receive the interventions that she so desperately needed during this time. Fortunately, she received support from her psychiatrist and was removed from the problematic medication, and ultimately reached a place of healing and wellness.
Whitten highlights a number of insights that she has gained through her experiences and describes steps that can be taken to provide needed support to colleagues in the event of a mental health crisis. She highlights that considering how a medication may be impacting, an individual's behavior is key to consider when encountering someone in crisis.
Whitten also describes how keeping a regular record of life events, mood, and medication changes can be beneficial in an emergency. She encourages individuals to have this information saved in multiple places, including online, so that it does not get misplaced.
Further, Whitten suggests that individuals with mental health issues have a list of trusted persons to call in the event of changes in their mental health status, including descriptions of what that change might look like. She emphasizes the need for intervention before a mental health crisis and how being able to intervene early, right as changes are noticed, is crucial to preventing a crisis. Along with this, it is recommended that the list be shared with colleagues and placed in one's Human Resources file so that individuals can have access to it if the list is needed.
This is contrary to the standard protocol involving protected health information, and encourages individuals to include a signed and perhaps even notarized consent form along with the list so that no concerns of overstepping boundaries or breaking privacy laws prevent help from being sought.
Moreover, Whitten encourages individuals to share their crisis plans with friends and family, outlining steps they should take if they notice changes in behavior and/or problematic behavior. She promotes the resource Wellness Recovery Action Plan, which offers guidance on how to anticipate and manage mental health crises and work towards wellness.
Self-disclosing experiences of mental illness to colleagues working in mental health settings has been explored by others elsewhere, with such work highlighting how self-disclosure can help reduce mental health stigma. As Whitten explores through her own experiences, others have also examined how mental health stigma can impede recovery, which further emphasizes the need for active steps to reduce stigma – with one such step being promoting psychosocial explanations of mental illness.
Whitten describes how her experience as an African American woman "means that I am often stigmatized and subjected to a different level and type of scrutiny and evaluation by students, colleagues, and the larger society. This reality always informs my behavior."
She discusses how she has found strength in Kwanzaa's second principle, Kujichagulia, Swahili for "self-determination," which reflects a sense of "defining, creating, naming, and speaking for oneself." Elsewhere, others have written about steps that can be taken to practice anti-racist mental healthcare, which provides a path to alleviate the added stigma people of color face when struggling with mental health issues.
Whitten shares about how she has learned how to attend to and regulate her moods and behavior through the help of therapists and has found a supportive community in her family, friends, and colleagues. She emphasizes how, through their support, she avoided hospitalization, which may have led to further stigma and issues.
Whitten concludes:
"I believe that sometime soon, living with a mental illness will be seen as different—maybe even unusual—but not as a deficiency or as worthy of stigma. Shame, the efforts to mask one's symptoms, and self-stigma drain valuable energy that could be better devoted to self-improvement and to building strong families, careers, and communities. One of the principles of Ntu psychotherapy, an African-centered model developed by a late past president of ABPsi, Dr. Fred Phillips, is authenticity. I hope that by reducing and ultimately eliminating stigma, we can provide space for more people with mental health issues to be their authentic selves."
****
Whitten, L. (2020). Stigma matters: An African American psychology professor comes out of the mental illness closet. Psychological Services. Advance online publication.        https://doi.org/10.1037/ser0000486 (Link)