A review published in the Israeli Journal of Psychiatry and Related Sciences evaluates the effects of mental health anti-stigma campaigns according to their causal frameworks. The review's authors, Dr. Eleanor Longdon and Dr. John Read, found that although biomedical explanations of mental illness predominate in current anti-stigma discourse, not only are they ineffective but they also tend to increase stigma. Conversely, evidence indicates that psychosocial explanations of psychosis are effective in reducing stigma and humanizing those who live with the condition.
"In considering the research relationship between biogenetic causal beliefs and negative attitudes…[we] explore the argument that framing individuals as "people with problems" as opposed to "patients with illnesses" is a more promising and robustly evidence-based strategy for reducing stigma and prejudice."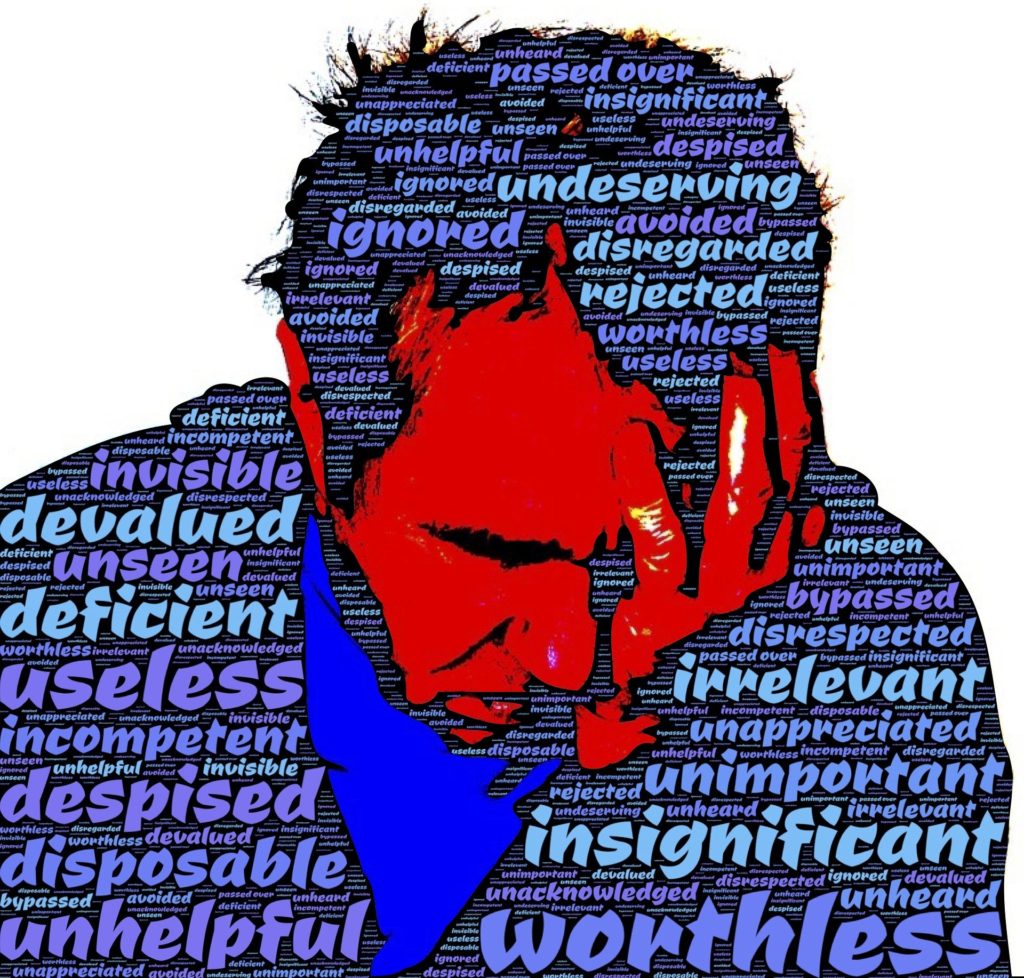 Longdon and Read begin by emphasizing the fact that those diagnosed with psychosis or schizophrenia are often recipients of bias and social rejection, experiences that can be more distressing for individuals than their initial mental health concern. Negative perceptions on the part of the public, the media, and health care providers serve to exacerbate these damaging social responses.
The authors write that the "toxic triad" of "perceived dangerousness, unpredictability, and lack of recovery potential" are particularly pernicious examples of commonly held perceptions that contribute to social distancing, exclusion, and discrimination against individuals with mental health diagnoses. These perceptions have concrete and at times grave consequences, including employment, education, and housing discrimination and experiences of hopelessness and "internalized stigma." Another consequence is social marginalization, which has implications for individuals' prognosis, given the documented importance of social interactions and supports in psychosis recovery.
Contemporary campaigns to address mental health stigma have typically aimed to inform audiences about the biological causes of "mental illness" with the goal of alleviating blame and thus reducing the public's negative judgments of those with diagnoses. The authors suggest that such frameworks are actually unhelpful (and in some cases are harmful) in improving social attitudes towards those with psychosis. They propose that psychosocial causal models, which are also broadly supported by research, offer more nuanced and humanizing ways of understanding experiences of psychosis and reducing related stigma.
In order to assess the effectiveness of biogenetic and psychosocial explanatory models in reducing stigma, the authors performed a review of the literature on mental health anti-stigma efforts. In their analysis, they present an overview of correlational and experimental research findings, as well as research from other fields, such as health services and social psychology.
Correlational research in this area of inquiry typically involves analyzing links between participants' beliefs about the cause of mental health issues with assessments of attitudes (e.g. perceived dangerousness) and/or "intentions for social proximity" (e.g. desire to interact with, live near, etc. those with diagnoses). The authors found that existing correlational research shows that biologically-rooted etiological beliefs are linked to poorer results.
One review examining the results of 22 studies completed in 14 countries between 1975 – 2011 concluded that 96% of findings related to biological causal models were linked to negative attitudes, whereas 92% of findings focused on psychosocial models were connected to positive attitudes. Another study that analyzed U.S. population surveys from 1996 and 2006 found that public acceptance of biogenetic frameworks was connected to higher rates of social rejection of those with mental health diagnoses.
The authors' review of experimental studies provides additional support for the strength of psychosocial models in reducing mental health stigma. One study on attitudinal change found that case vignettes with "biological explanations" elicited less empathetic responses from mental health providers than those that incorporated psychosocial details.
In another study, educational approaches that stressed schizophrenia's psychosocial causes served to minimize psychology and medical students' perceptions of patients' danger and boost their belief in the possibility of recovery. Alarmingly, a behaviorally-focused experimental study found that study participants responded more severely – i.e. giving electric shocks – when they were told that the recipient's mental health issues were due to an illness, rather than to childhood trauma. Lastly, a meta-analysis of 28 experimental studies found that although biological models did reduce blame as intended, they also resulted in a rise in perceived dangerousness and pessimism about recovery.
The authors discuss some of the reasons why campaigns which subscribe to the biologically-oriented belief that "mental illness is an illness like any other" often fall short in their ability to effectively reduce stigma. The Canadian Health Services Research Foundation has offered some possible explanations, including the idea that although the disease model reduces blame, it also perpetuates the belief that those who experience psychosis lack control of their behavior, which can serve to spread perceptions that they are "unpredictable" and "dangerous." The Foundation also points to the alienating categorization inherent in biogenetic models, writing that "Biogenetic models foster an 'us and them' mentality, which in turn creates the desire for social distance."
Longdon and Read suggest that continuum models of mental health offer hopeful possibilities for dispelling the "us and them" thinking that often results in social distancing and discrimination. The authors close by highlighting other opportunities to reduce mental health stigma and support the well-being and inclusion of those living with psychosis.
"An important aim for future research and policy is finding ways to reduce the 'us and them' mentality that perpetuates stigma, including the rejection of essentialist frameworks that reduce complex experiences like psychosis to a series of biological markers – and in doing so encourage exaggerated beliefs about abnormality and difference."
Efforts to foster positive, humanizing attitudes towards "psychiatric service-users" represent one such opportunity, which they suggest can be achieved in part through increased social contact. Such contact may include empowering those with mental health diagnoses to "share stories of hope and recovery" and of the effects of prejudice on their lives, as well as inviting "service-users" to help develop and provide training courses for students in the fields of psychology and medicine.
"There is evidence that locating mental distress as an understandable response to life adversity is one means of achieving this [stigma reduction], although it is also important to locate such efforts within the wider socio-political goal of challenging systematic forms of intolerance and prejudice towards a minority experience."
****
Longdon, E., & Read, J. (2017). 'People with Problems, Not Patients with Illnesses': Using Psychosocial Frameworks to Reduce the Stigma of Psychosis. The Israel journal of psychiatry and related sciences, 54(1), 24-28.
***
Mad in America hosts blogs by a diverse group of writers. These posts are designed to serve as a public forum for a discussion—broadly speaking—of psychiatry and its treatments. The opinions expressed are the writers' own.
***
Mad in America has made some changes to the commenting process. You no longer need to login or create an account on our site to comment. The only information needed is your name, email and comment text. Comments made with an account prior to this change will remain visible on the site.