A new study, published in the Journal of Psychiatric and Mental Health Nursing, finds that shared decision-making (SDM), a popular practice throughout medicine, is not routinely practiced in psychological and psychiatric settings. Shared decision-making refers to a process through which patients are given enough information concerning their treatment to help dictate and decide its course. However, despite SDM's known benefits, such as increased autonomy, empowerment, and trust between practitioner and patient, the barriers to application in psychiatry appear insurmountable.
"The concept of SDM has gradually spread to the field of psychiatric care. But to date, there is little agreement on the transferability of the originally medicine-oriented concept of SDM to psychiatry, especially when it comes to a decision in inpatient psychiatric settings," the researchers, led by Caroline Gurtner from Bern University in Switzerland, explain.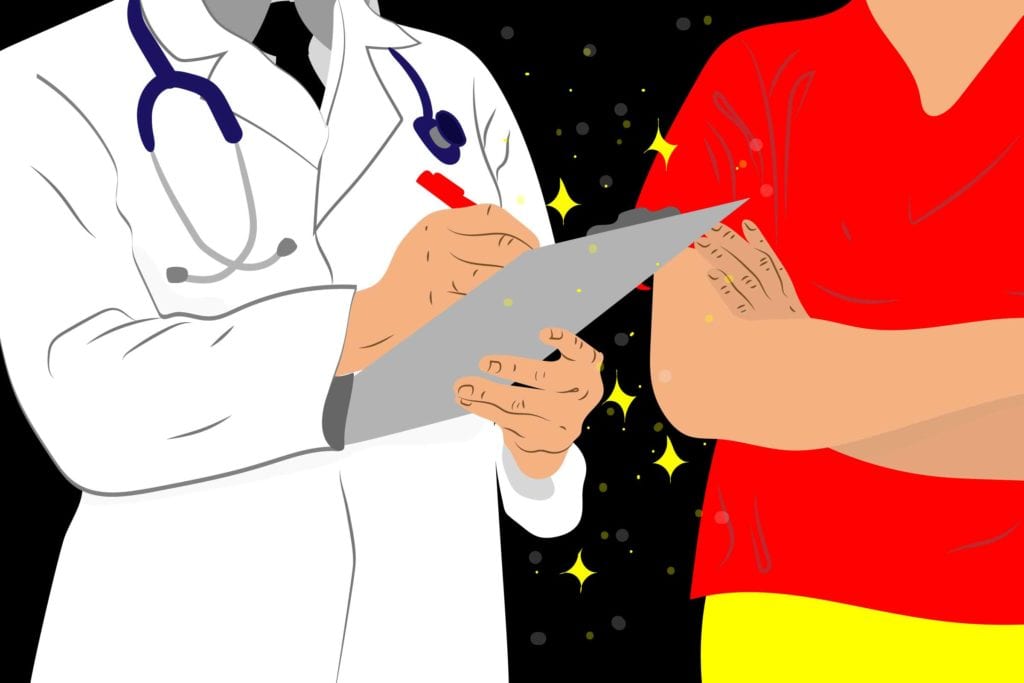 The trusting relationship between practitioner and patient in mental healthcare is integral to the recovery and improvement of psychological distress. The study sought to determine whether shared decision-making practices have been integrated into psychology and psychiatry literature since SDM's rise to popularity in the late '90s. The authors, Caroline Gurtner of the University of Bern, alongside her Dutch and Austrian colleagues, found that the concept of SDM has not evolved in the literature due to preexisting notions of psychiatric patients' decision-making capacity.
Utilizing an integrative review methodology, useful for defining complex concepts by integrating and reviewing empirical and theoretical work, the authors searched multiple online databases, e.g., PubMed and PsycINFO, with specific MeSH terms and keywords related to shared decision-making. In addition to the electronic search, experts in the field were also contacted to ensure a comprehensive analysis.
A total of 754 articles were found. But 698 were excluded from the review due to their focus on the cognitive and or biomedical aspects of human decision-making rather than the collaborative process and act of decision making. The remaining 56 articles were evaluated for suitability. Only 14 met the inclusion criteria.
Out of the 14 articles, 10 were empirical studies, meaning that 5 were qualitative, 4 were quantitative, and 1 was mixed methods. In addition, 4 articles that ranged from conceptual to theoretical to methodological were included in the analysis.
The analysis revealed that there is no universal conceptual understanding of SDM in the psychological and psychiatric literature. However, key themes concerning barriers to the implementation of SDM emerged.
There are significant barriers to creating and implementing shared decision-making practices in the psychiatric sphere. In particular, health professionals' role during the process of SDM is integral to its success—necessitating that changes to the socialization of mental healthcare professionals are required to begin building trustful relationships between both patient and practitioner. This must address the belief in psychiatric care that patients do not have adequate capacity for decision-making.
The study's findings should be interpreted in the context of its limitations. In particular, the study's literature collection was only conducted in English and German; this limitation is significant as practices similar to shared decision-making in mental healthcare are common in the Global South.
Further research is needed to examine how mental healthcare practitioners in Europe, Canada, and the US can implement shared decision-making in both psychiatry and psychology.
****
Gurtner, C., Schols, J. M., Lohrmann, C., Halfens, R., & Hahn, S. (2020). Conceptual understanding and applicability of shared decision-making in psychiatric care–An integrative review. Journal of Psychiatric and Mental Health Nursing. (Link)