Disability Studies scholars Alicia A. Broderick and Robin Roscigno argue that popular metaphors that portray autism as an enemy, alien, epidemic contagion, or otherwise dangerous serve to create a market for what they term the "Autism Industrial Complex."
Broderick and Roscigno see these notions of autism as suggesting invasive behavioral techniques as the only plausible response. The researchers describe the business logic and surrounding discourses that legitimize coercive bodily control (and other forms of violence) over those diagnosed with autism.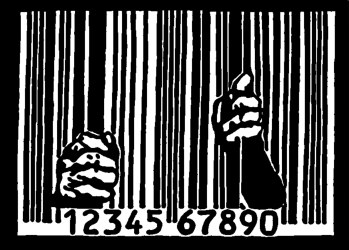 Critical social and cultural analyses have pointed out that autistic people, including very young children, constitute a vast market for techniques of intervention levied by certified behavior technicians. Despite what some have called the "scientism of autism," these diagnoses have come to profoundly shape contemporary debates about identity and normality. For example, the neurodiversity movement has emerged to depathologize traits, experiences, and ways of existing that are categorized as disorders. Still, other critiques focus on major "advocacy" organizations that have considerable funding for perpetuating dominant, often harmful ideas about autism.
Broderick and Roscigno, from Montclair State University and Rutgers University, respectively, deploy cultural studies and political economy as analytic frameworks to explore how autism has become big business. They argue that the "Autism Industrial Complex" (AIC) sustains and monopolizes a cultural logic of intervention upon those diagnosed by capitalizing on intervention services, certifications, ideas, and information about autism.
The authors deploy the notion of the AIC as a heuristic for documenting and analyzing the spheres of cultural politics and political economy that shape the understanding of autism and call for intervention. They build upon Albrecht's model from the early '90s that connects the production of autism as a "social problem" with the institutional response to that "problem." Once an industrial complex (e.g., a set of circumstances around which institutional financial activities coalesce) is formed, there are sufficient incentives for the reproduction of that diagnosis irrespective of its utility for those diagnosed.
In their notion of the AIC, the medical-industrial complex and the education industrial complex create a series of networks that promote their products and services to generate profit. These networks also generate the ideas and beliefs that make these products and services appear necessary and legitimate.
The main "players" in the AIC are academic behaviorists, psychologists/psychiatrists, non-autistic parents of autistic children, the Behavior Analyst Certification Board (a private, non-profit corporation established in 1999 that certifies behavior analysts), and the advocacy/policy lobbying organization, Autism Speaks. Charting these interests, Broderick and Roscigno write:
"We fear (and assert) that the AIC is driven not by the interests of autistic individuals but by the interests of those who stand to profit from the AIC. Additionally, we contend that the costs to autistic people of the proliferation of the AIC have generally been regarded, thus far, as insignificant in the face of its profitability."
Yet, this profit-generating infrastructure, they claim, is only the autism industry. Only the serendipitous historical conditions that wed the popularity of behaviorism to autism's emergence, alongside the ascent of global, neoliberal capitalism fully constitute the AIC. Asking what, in addition to products and services, are sold by the AIC, they write:
"…the central product that the autism economy is producing and marketing for public consumption… is autism itself, and that the integrally intertwined, complementary constituent product—that the AIC 'is selling you'—is the cultural logic of intervention."
Discussing the fact that disabled people often do not enter the economy as wage laborer/consumers, they suggest that autistic individuals are "constructed as possessing a born indebtedness through the rhetoric of the AIC." This debt comes in the form of education and therapy, estimated to exceed a total national cost of $461 billion per year in the US by 2025.
Rhetorically, narratives of hope and fear, abetted by professionalizing legitimization (e.g., certification, evidence-basing, etc.), produce the need for and consent to interventions for autism. Accordingly, autistic identities are manufactured to be exploited as unwitting or unwilling raw material for profit extraction. They deride such identities as "cynical, bigoted, [and] culturally devalued notion[s] of autism itself."
Nevertheless, movements like the Neurodiversity/Autistic Pride, organizations like the Autistic Self Advocacy Network (ASAN) and Autistic Women and Non-Binary Network (AWN), and mutual aid projects forge coalitions for resistance and help direct capital toward, rather than away from, autistic people. Such efforts have made material gains for autistic people in education, health care, employment, and housing. They have also wrested some narrative power away from dominant "advocacy" groups comprised primarily of non-autistic people.
The authors point to collectives of autistic people who evade the apparatus of the AIC. They operate in "stealth mode" or off the grid of formal educational and medical industries entirely. They develop schooling and employment methods where their talents are valued, and their interests and strengths may be developed freely.
****
Broderick, A. A., & Roscigno, R. (2021). Autism, Inc.: The Autism Industrial Complex, Journal of Disability Studies in Education, 1-25. https://doi.org/10.1163/25888803-bja10008 (Link)