Discontinuing antipsychotic medication can be extremely difficult for service-users and comes with risks related to withdrawal and relapse. In a new study, psychologists Miriam Larsen-Barr and Fred Seymour from the University of Auckland in New Zealand take a close look at seven women's experiences to shed light on the methods they used to taper these medications.
"This sample shows it is possible for people who experience mania and psychosis to successfully discontinue antipsychotics and safely manage the impact of any symptoms that emerge as a result of the withdrawal process or other life stressors that arise afterward," the authors write.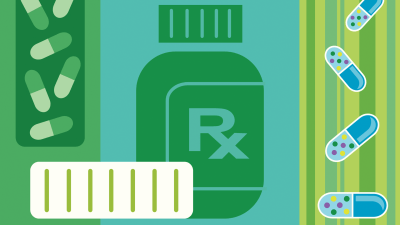 A wide body of research suggests that individuals taking antipsychotic medications find these drugs hard to quit, given the array of difficult withdrawal symptoms. Perhaps the worst symptom of these is akathisia, described as a horrific type of pain and agitation that is poorly understood and seldom taken seriously by doctors.
To make matters worse, many mental health service users receive low levels of support for medication discontinuation from their providers. While there is some agreement that antipsychotic medications are best discontinued by extremely gradual tapering methods, withdrawal effects may still be quite severe.
Larsen-Barr and Seymour investigated a convenience sample of women in New Zealand who had experienced mania and psychosis and then successfully stopped taking antipsychotic medication for more than a year.
A series of semi-structured interviews of seven women, six of whom reported bipolar disorder diagnoses and one of whom reported a diagnosis of obsessive-compulsive disorder and depression, yielded insights into how they maintained their mental health throughout the withdrawal process.
Six participants followed a gradual withdrawal method, and these same six reported some level of support from prescribing clinicians (e.g., assistance with planning, tapering, receiving psychotherapy). Only one of the seven participants' prescribers initially suggested she discontinue her antipsychotic regimen. For the study, successful discontinuation was defined as the cessation of regular, daily antipsychotic use for over a year, even if other psychiatric medications were used.
Participants defined wellbeing in terms of their ability to manage the impact of any difficulties faced rather than their ability to prevent them entirely and saw this as something that evolved. They described managing the process and maintaining their wellbeing afterward by 'understanding myself and my needs,' 'finding what works for me,' and 'connecting with support.'
These themes gave rise to particulars. For example, 'finding what works for me' involved many flexible strategies, like making strides to create more positive life experiences, drawing upon inner resources, like persistence, and practicing acceptance.
The interview findings gelled with existing qualitative research highlighting the importance of a web of information, strategies, and supports in successful withdrawal. Likewise, it supported longitudinal research showing that outcomes improve over time as coping skills and beneficial support utilization are learned.
Withdrawal periods were varied, as their plans were defined flexibly in accordance with their current needs in life and capacities to cope with emergent vicissitudes. While gradual withdrawal moderated and delayed relapse, it did not eliminate it entirely. Given the participants' definition of wellbeing as a process, however, it was possible for the 5 people who did experience relapse to curtail these symptoms and safely move through them.
Unsurprisingly, those who described having knowledge, skills, and social or familial help had a much less disruptive withdrawal experience than the single patient who lacked these structural supports. The process was described as one of "learning and self-reflection, flexible coping and relation support" that fostered identification of and beneficial responses to a full range of bio-psycho-social needs.
Acceptance of occasional distress in themselves and from others was defined as a key coping skill, as has been found in similar studies of antipsychotic withdrawal in men and women diagnosed with schizophrenia, major depression, bipolar disorder, and obsessive-compulsive disorder. Preparation for and response to relapse was described as more important than avoiding relapse altogether.
Supportive figures like therapists, prescribers, family, and other survivors played an enormous role in participants' efforts to understand and meet their own needs. The modulation of these relationships and determining whose support to elicit at various times was essential to their efforts to manage wellbeing.
The authors note that these elements are consistent with descriptions of recovery from mania and psychosis in general and "emphasize the critical role that modifiable psycho-social processes play" in the withdrawal process and its outcomes:
"Participants appeared to benefit from access to information specific to antipsychotic withdrawal, special tools to enable finer control of the reduction process, and prescriber follow-up during and after the withdrawal period. Improving antipsychotic withdrawal outcomes calls on improved access to information and support."
While this exploratory study's results should be interpreted cautiously, the sample demonstrates the possibility that people who have experienced mania and psychosis are capable of managing symptoms resulting from withdrawal from antipsychotic medications and related life stressors.
****
Larsen-Barr, M., & Seymour, F. (2021). Service-user efforts to maintain their wellbeing during and after successful withdrawal from antipsychotic medication. Therapeutic Advances in Psychopharmacology. https://doi.org/10.1177/2045125321989133 (Link)