A new article in Psychotherapy and Psychosomatics reviews the current literature on withdrawal syndromes after the discontinuation or decreased dosage of several psychiatric drugs. The review included antidepressant, antipsychotic, and anti-anxiety drugs. The researchers found that even with the use of gradual discontinuation, known as slow tapering, withdrawal symptoms were present for all classes of drugs studied.
The review was conducted by Fiammetta Cosci of the University of Florence and Guy Chouinard of Maastricht University. The authors found that, contrary to popular belief, selective serotonin reuptake inhibitors (SSRI antidepressants), antipsychotics, and serotonin noradrenaline reuptake inhibitors (SNRI antidepressants) showed more severe and long-lasting post-withdrawal syndromes than benzodiazepines. This evidence challenges the suggestions of clinicians and researchers who propose replacing the use of benzodiazepines for anxiety with antidepressants and antipsychotics.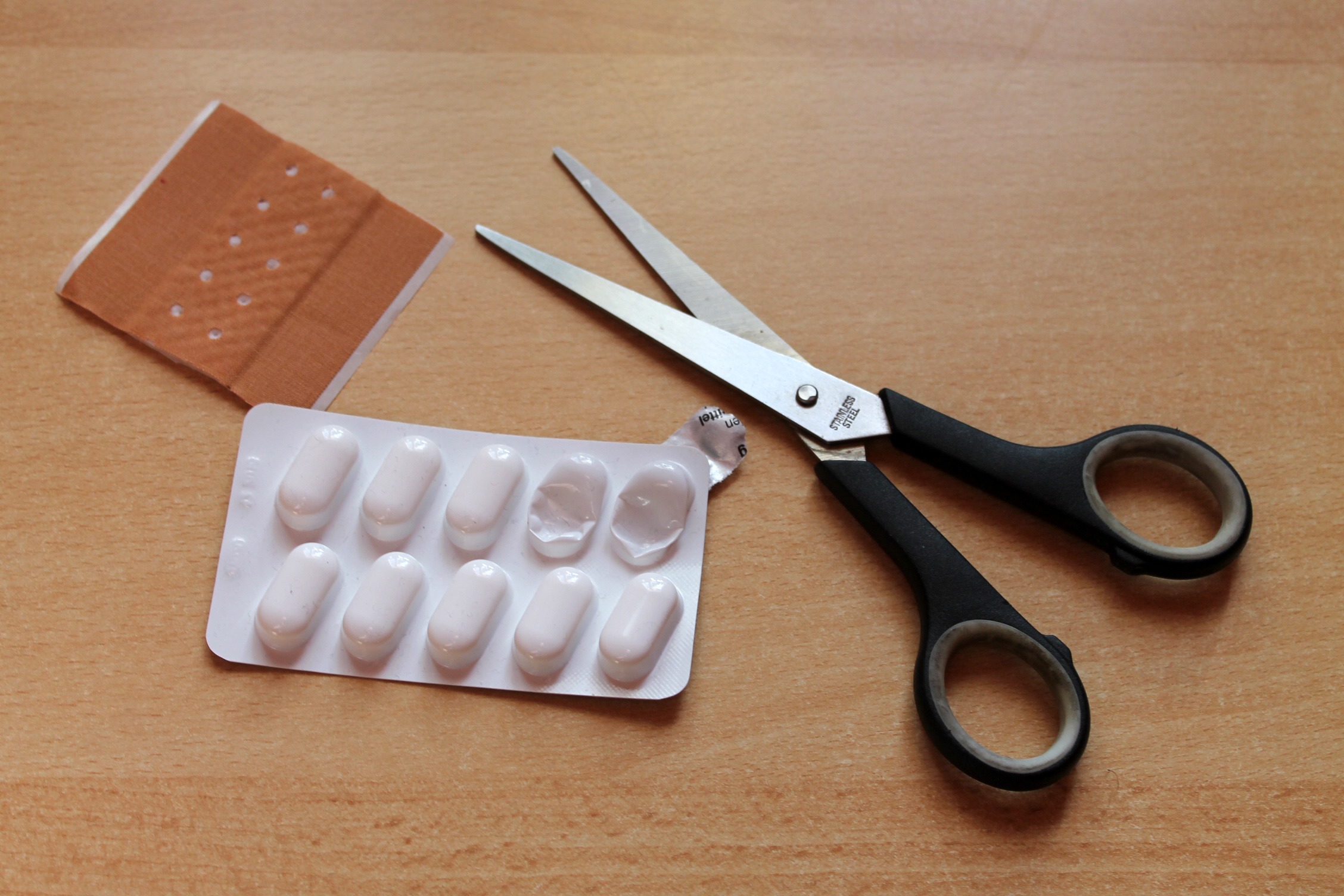 Withdrawal from psychiatric drugs remains a relevant issue as recent research suggests that more than half of people on antidepressants experience withdrawal. Both SSRI and SNRI antidepressants have been implicated. There is considerable evidence that withdrawal from antipsychotics may also be long-lasting and severe. The dangers of polypharmacy and inappropriate medication use are of great concern across the world as researchers begin to address its dangers.
For the current review, Cosci and Chouinard analyzed the literature on withdrawal caused by discontinuing, switching, and decreasing psychotropic medications. These included different classes of drugs such as benzodiazepines, antipsychotics, antidepressants, ketamine, nonbenzodiazepine benzodiazepine receptor agonists (Z-drugs), mood stabilizers, and lithium. The withdrawal syndromes were categorized in three groups: new withdrawal symptoms, rebound symptoms, and persistent post-withdrawal disorder.
New withdrawal symptoms and rebounds are short-lived, temporary, and reversible. However, new withdrawal symptoms are new for the patient (nausea, headaches etc), while rebound symptoms refer to the sudden return of primary symptoms that are often more severe than pre-treatment. Persistent post-withdrawal disorder refers to "a set of long-lasting, severe, potentially irreversible symptoms which entitle rebound primary symptoms or primary disorder at a greater intensity and/or new withdrawal symptoms and/or new symptoms or disorders that were not present before treatment."
Studies have shown that psychotropic withdrawal symptoms can look like relapse, thus creating the illusion that discontinuation of drugs caused a return of mental health symptoms. The authors of this study assert that the difference between actual relapse/recurrence of 'disorder' and withdrawal symptoms is that the latter are both more rapid and more severe.
Cosci and Chouinard reviewed English language articles published in peer-reviewed journals and searched the MEDLINE database until January 2020. Keywords such as "discontinuation/withdrawal," with various drug classes were used.
They found that benzodiazepines and Z-drugs caused both mild and severe new withdrawal symptoms, ranging from sweating, confusion, and tachycardia to seizures and psychosis. Most new withdrawal symptoms remain mild and short-lived (2-4 weeks). The most common rebound withdrawal symptoms included insomnia and anxiety even after short-term use and could last up to 3 weeks. Rebound anxiety was found even during drug treatment when the dose was being tapered down. For example, rebound anxiety occurred in the morning after the administration of the nightly dose.
While there is not enough literature on long term withdrawal effects of benzodiazepines and Z-drugs, a few studies did find adverse effects such as cognitive impairment, which lasted a long time. The authors also note that slow tapering of benzodiazepines helps to manage new withdrawal symptoms and administering psychotherapy can aid in this process.
For antidepressants, they found that new withdrawal symptoms include pain, fatigue, arrhythmia, diarrhea, blurred vision, numbness, brain zaps, amnesia, depression, hallucinations, and stroke-like symptoms, among others.
Rebound depression and even anxiety were found after discontinuation of SSRIs. Long-term use of SSRIs was associated with persistent post-withdrawal disorders. They found that this held true even if the discontinuation was gradual.
Post-withdrawal disorders, which sometimes continued even after a year of discontinuation, include persistent panic disorder, depression, impaired memory, pathological gambling, generalized anxiety disorder, various sexual dysfunctions, and others. Researchers have also noted that pharmaceutical companies preferred using the phrase antidepressant discontinuation syndrome rather than 'withdrawal' as it distracts from the drug's adverse effects.
Ketamine and Esketamine, prescribed for 'treatment-resistant depression,' are uniquely vulnerable to abuse and misuse. New withdrawal symptoms include craving, shaking, delusions and hallucinations, chills, paranoia, rage, tremors, palpitations, etc. They usually last 3 days but may continue for 2 weeks. The authors write that despite the off-label use of Ketamine as a street drug (Special K), its continued usage has put psychiatry "at risk of replicating the 2016 opioid US epidemic abuse with the risk to induce neurotoxicity."
The discontinuation, reduction in dosage, or switching of antipsychotics was found to cause two post-withdrawal syndromes: tardive dyskinesia (uncontrollable jerking movements) and supersensitivity psychosis (hallucinations, catatonia, illusions). The former can happen even after short term use.
New symptoms from antipsychotic withdrawal include chills, chest pain, electric shock sensations, tremor, genital sensitivity, coma, parkinsonism, lethargy, catatonia, anxiety, depression, and many more. Rebound symptoms include catatonia and the return of florid psychosis.
Second-generation antipsychotics, which were touted to cause fewer side effects, have just as many new and rebound withdrawal symptoms as first-generation ones. Even a gradual decrease over months was unable to prevent the emergence of these withdrawal symptoms.
Overall, the review finds that SSRIs, SNRIs, and antipsychotics are repeatedly linked to long-term post-withdrawal disorders and increased severity of illness when compared to benzodiazepines and ketamine.
The authors also note that these withdrawal symptoms often influence the results of clinical trials and that there is considerable confusion about what is a symptom of a disorder and what is caused by treatment. The researchers warn of the danger of psychiatrists neglecting the effects of withdrawal:
"Patients presenting withdrawal symptoms are at risk of being misdiagnosed, mistreated, and entering the cascade iatrogenesis, which is a front door to chronicity… Researchers should accept that subjects in trials and real-life are no more drug-naïve, or even drug-free, the rule is being under polypharmacy."
****
Cosci, F. & Chouinard, G. (2020). Acute and Persistent Withdrawal Syndromes Following Discontinuation of Psychotropic Medications. Psychotherapy and Psychosomatics, Published online first: April 7, 2020. DOI:10.1159/000506868. (Link)