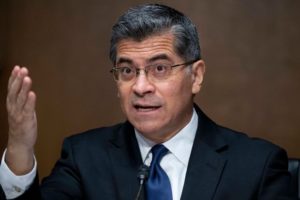 After weeks of arguing, the US Senate approved President Biden's nomination for the new head of the powerful US Department of Health and Human Services (HHS), Xavier Becerra, former California Attorney General.
There is a lot of public attention about the next leader of HHS, because among its many duties, HHS oversees addressing the COVID pandemic in the US.
But I have a personal reason why I am passionately interested:
Only a few weeks ago, on 24 January 2021, and just a few blocks from our home in Eugene, Oregon where I am writing this, Ivory McCuen, 30, was homeless and died of hypothermia. Ivory was a frequent user of the mental health system. This peer had been studying mental health counseling. While I never had the honor of meeting Ivory, I have spoken three times with her only sibling, Breezy Smith.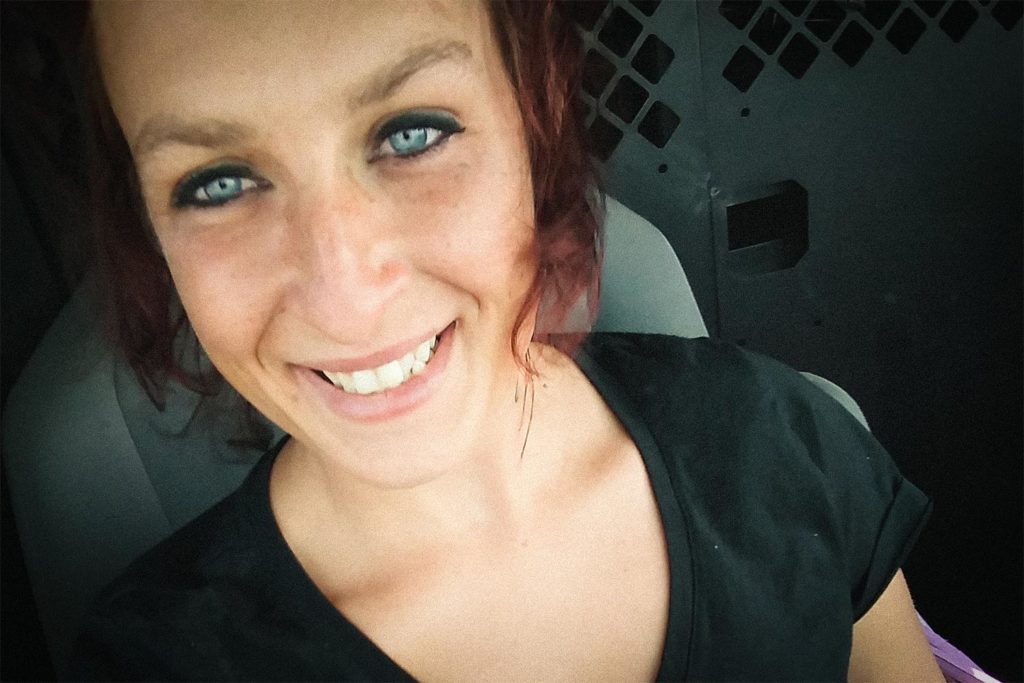 Breezy was very close to her younger sister, who was a wonderful singer and artist. Ivory was also a mother of two boys. I have been very personally affected by this death of a neighbor who was a mental health consumer peer.
Deciding who runs a huge federal agency involved with our well-being is not just a theoretical political exercise, real human lives are at stake.
So, I am personally interested in who runs HHS. One of the agencies within HHS is a huge mental health agency that has been funding the promotion of involuntary, court-ordered mental health treatment in peoples' own homes, out in the community.
In the case of Ivory, she needed warmth and a home the night she died. Court-ordered psychiatric drugs deliver neither warmth nor a home. More about Ivory in a moment.
This is my 45th year working as a community organizer for those of us who are psychiatric survivors. I know that community organizing is based on people power. But I confess to you readers, about one year ago, I tried to go it alone and get information from this federal agency. It did not work. Their betrayal is enormous. I need your help.
SAMHSA's Betrayal
The US Substance Abuse and Mental Health Administration (SAMHSA) has always been imperfect. But at least they used to pretend to support the empowerment and self-determination or mental health consumers. There is a particular betrayal by SAMHSA that especially sticks in my craw, as a survivor myself of coerced psychiatric drugs.
This is not about Democrat versus Republican, Blue State versus Red State. Though I supported President Obama, SAMHSA's particular backstabbing actually began during Obama's administration. But Trump continued this Obama monstrosity.
SAMHSA has funded two major grants, one in 2016 and another in 2020, for 32 projects for involuntary outpatient commitment. For more than one year, I have requested any information from SAMHSA evaluating these projects, and I even filed a Freedom of Information Act request (FOIA), but I have never ever received any information at all.
The next head of HHS will select the new leader of SAMHSA, so perhaps there will be an opportunity for a perspective that is more supportive of human rights.
Coerced Mental Health Care Hurts Everyone, Maybe You!
For decades, thousands of Americans have experienced court-ordered Involuntary Outpatient Commitment (IOC), since almost all US states have passed laws allowing this. But there is something especially disgusting about SAMHSA spending more than $25 million for IOC.
You can download a simple three-page spreadsheet about this SAMHSA support of IOC, and find out if your state is one of those listed: https://aciu.info/wp-content/uploads/2021/01/samhsa-iot-awardees-2016-2020.3.pdf
Within that spreadsheet, you will notice there are links to the actual SAMHSA list of programs funded by both of their grants.
Along with the National Institute on Mental Health (NIMH), SAMHSA is one of the biggest federal agencies in behavioral health, and of course where a lot of the mental health consumer movement gets its money.
Many of us had already been concerned about SAMHSA, but at least it seemed to support our movement, such as sponsoring the popular Alternatives Conference.
As I've said, for more than one year, I have been requesting information from SAMHSA about their support for coerced outpatient mental health. SAMHSA has made two major grants to dozens of locations to support what they mistakenly call "Assisted Outpatient Treatment" (AOT), but is really Involuntary Outpatient Commitment (IOC).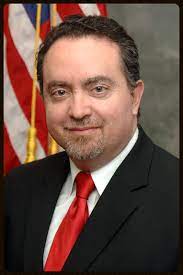 A blogger on mental health, Pete Earley, has written a very interesting article. In the past, Pete and I have disagreed about mental health policy. I've recently exchanged messages with Pete, and I am very impressed with the direction in which he has been headed. In a recent blog, Pete wrote that about a half dozen folks are being considered for the head of SAMHSA. Several are very much part of the system. But one is an individual who has, for decades, identified as a mental health consumer, Paolo del Vecchio.
Here is the Pete Earley article: http://www.peteearley.com/2021/01/15/who-will-replace-dr-mccance-katz-at-samhsa-could-be-a-surprise-but-heres-six-names-being-whispered/
Here is more info about Paolo: https://www.samhsa.gov/about-us/who-we-are/leadership/biographies/paolo-del-vecchio
I have personally known Paolo for decades. While we do not always agree, he has shown knowledge and support for values in our movement. Moving toward support for Paolo or someone like him to head SAMHSA would be a great move. According to Peter Earley's blog, because Paolo opposed IOC, SAMHSA had transferred him out of a key leadership position.
When I filed a Freedom of Information Act (FOIA) request, I even asked for "off the shelf" information as part of my request. This off-the-shelf information should be readily available. In fact, Paolo explained to me that Congress mandated annual reports about the grants. But SAMHSA could not even provide these annual reports. People can read the record of my one year of futilely asking SAMHSA here, newest message on top:
https://aciu.info/wp-content/uploads/2021/01/samhsa-foia-request-exchange.pdf
Earlier this year, I did a vlog about SAMHSA's betrayal. You can find my video and transcript here:
http://davidwoaks.com/oaks-vlog-1-mental-health-disability-revolution
SAMHSA has found millions to support IOC, but SAMHSA claimed poverty when it came to supporting the popular annual Alternatives Conference, which since 1985 has provided a way for hundreds and thousands of US mental health consumers and psychiatric survivors to work together.
It is no surprise that the federal agencies who are supposedly working for our mental well-being instead use coercion to support "normality" and silence the voices of mental health consumers and psychiatric survivors. SAMHSA is not the only federal mental health agency with a bias toward the old-fashioned medical model approach, and against an empowerment-based model. My friend, psychologist Al Galves, PhD, told me: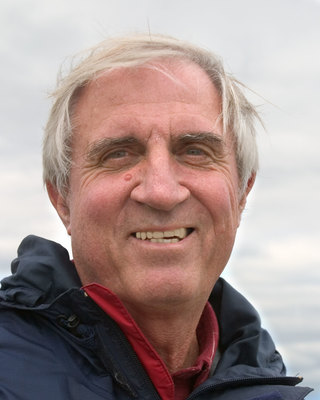 "My hypothesis is that the National Institute on Mental Health (NIMH) spends more than 80% of its $1.7 billion each year on studying the brain — neural networks, cells, molecules, neurotransmitters, other chemicals and genetics. This is a big problem because human beings don't use our brains or our genes to live our lives. We use our minds — our thoughts, feelings (emotions), intentions and perceptions to live our lives. The mind is not the same as the brain."
Mental & Emotional Well-being is a Life & Death Issue
As we all know from too many tragic headlines, the police often intervene in incidents when de-escalation might have saved lives. Internationally, there is interest in finding more peaceful alternatives when an individual is experiencing mental and emotional challenges. One of these alternatives was started back in 1989 here in Eugene, Oregon: CAHOOTS. This stands for: Crisis Assistance Helping Out On The Streets. Briefly, when 911 is called, sometimes a CAHOOTS van is sent out with non-police, mental health workers and others, to seek de-escalation without violence.
As CAHOOTS gets more attention as a model internationally, quite a number of us mental health consumers/psychiatric survivor activists are encouraging more conscious inclusion of mental health peers on the staff. Representatives of CAHOOTS have told me that they are gratified during a job interview when a new potential worker describes "lived experience" of mental problems and/or past drug addiction. Also, by a happy coincidence, many of the CAHOOTS workers are actually peers.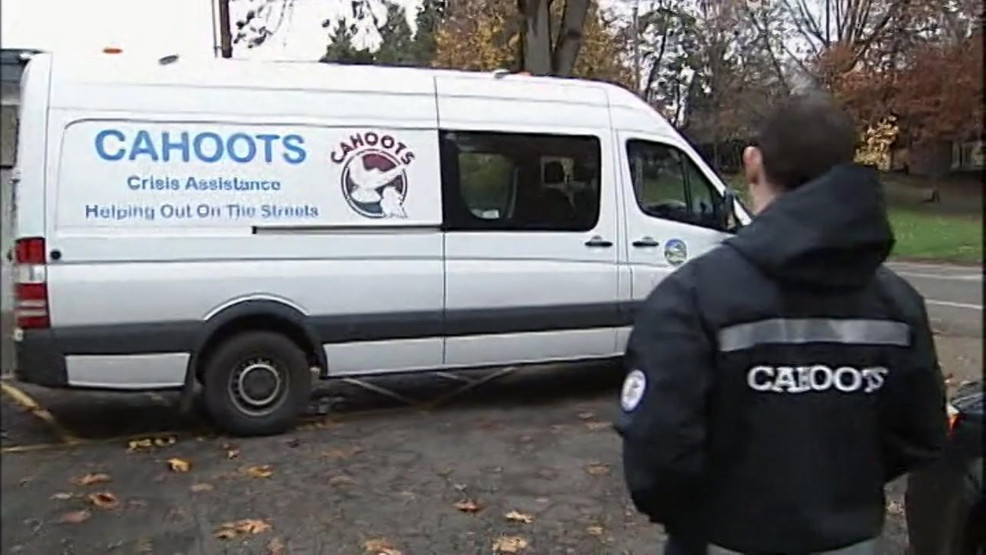 But there ought to be more intentional outreach and participation by mental health consumer peers in these models. Senator Ron Wyden (D-OR) is again proposing a bill to promote an alternative nationally to police intervening in mental health matters, modeled after CAHOOTS. In the House, Representative Peter DeFazio (D-OR) is introducing a similar bill.
The Oregon State Legislature is now considering a proposal to fund a small version of the CAHOOTS model in many towns in Oregon. The proposed $50 million would apparently be used to match funds for these programs. My understanding is that a small outreach team would include both an emergency medical technician (EMT) and a mental health worker. But it ought to also include a crucial third point of the triangle: A peer.
Remembering Ivory, Who Often Used CAHOOTS
CAHOOTS is the recipient of donations that are being encouraged after the tragic death of the young houseless woman here in Eugene, Ivory Irene McCuen. According to her sister, Breezy, Ivory frequently gained support from CAHOOTS.
A death of anyone anywhere from avoidable circumstances is a tragedy. But Ivory died only a few blocks from my home, and only a few blocks from my Unitarian Universalist Church in Eugene Community (UUCE). A toxicology report after Ivory's death showed that she was apparently clean and sober.
After Ivory died, our local weekly newspaper did something commendable. Their editor vows to run an obit every time a homeless person dies here in Eugene. Here is the Eugene Weekly article about Ivory: https://www.eugeneweekly.com/2021/02/11/ivory-irene-mccuen-1990-2021/
Let us do all we can to remember Ivory and get out her story. I will write more about this, and you can follow on Twitter with the hashtag #IvoryPeer. As a psychiatric survivor, mental health consumer, aspiring peer counselor, Ivory was the peer of many of us. Whether or not you knew her, you can leave support for the family on this website:
https://www.forevermissed.com/ivory-mccuen/about
For updates about remembering Ivory and the webinar, please email to: [email protected]
Let Us Do More Than Vigils: Nonviolent Revolution!
I recently spoke with our supportive Unitarian Universalist Church minister, Rev. Lo, who is very focused on supporting people-power action to end homelessness. I applaud taking action, and I will never tire of calling for nonviolent global revolution.
We urgently need humane alternatives and human rights for people in the mental health system. The independent nonprofit human rights coalition, MindFreedom International (MFI), has issued a high-priority Shield, which is what they call their alerts.
MindFreedom is joining with Disability Rights California (DRC) to call for support of human rights for all inmates inside of Patton State Hospital, subject of an urgent lawsuit. For more information, including how to contact media and elected leaders, see:
https://mindfreedom.org/front-page/shield-alert-for-patton-state-hospital/
The Executive Director of DRC, Andrew Imparato, has been named by President Biden to be on a special committee to address the impact of COVID on vulnerable populations. For more info:
https://www.disabilityrightsca.org/press-release/disability-rights-californias-executive-director-andrew-imparato-announced-as-member
One giant leap for the Shield campaign is the support from the National Council on Independent Living (NCIL). NCIL is the nonprofit that links hundreds of independent living centers in the USA, and is arguably the backbone of the US disability movement. NCIL has a mental health subcommittee, headed by my friend and superb activist Yvonne Smith, and meets by Zoom monthly.
Biden's Mental Health Agencies: Remember Ivory!
Today, after weeks of arguing, the US Senate narrowly confirmed Xavier Becerra as President Biden's nomination for head of Health & Human Services (HHS). The US Senate has made Becerra the newest White House cabinet member.
HHS oversees federal agencies that spend billions on the mental health system, and they should always remember Ivory McCuen. If these federal mental health agencies truly hear the voice of people with lived experience and our allies, then future Ivorys may survive, thrive, and become peer mental health counselors.
Folks who are concerned about these issues are encouraged to comment here
and to contact me personally, [email protected].
For a resource guide and calendar of upcoming events related to the above blog, please go here: https://aciu.info/2021/03/16/resources-events-spring-2021/
***
Mad in America hosts blogs by a diverse group of writers. These posts are designed to serve as a public forum for a discussion—broadly speaking—of psychiatry and its treatments. The opinions expressed are the writers' own.
***
Mad in America has made some changes to the commenting process. You no longer need to login or create an account on our site to comment. The only information needed is your name, email and comment text. Comments made with an account prior to this change will remain visible on the site.