The appointment of a guardian or a conservator removes from a person a large part of what it means to be an adult: the ability to make decisions for oneself.
We terminate this fundamental and basic right with all the procedural rigor of processing a traffic ticket.
—Utah District Judge George M. Harmond, Jr.
In June 2021, Britney Spears told the court that she was treated like a slave. She had no self-determination and no privacy in her daily life. She was forced into involuntary mental health treatment. She had no control over her work activities. She was forcibly medicated and punished when she did not follow orders.
Spears' statements brought me back to 2010, when my mother was stripped of her civil rights. The last three years of my mother's life, she was under absolute control of her conservator. If we dared object to neglect or abuse, retaliation was certain.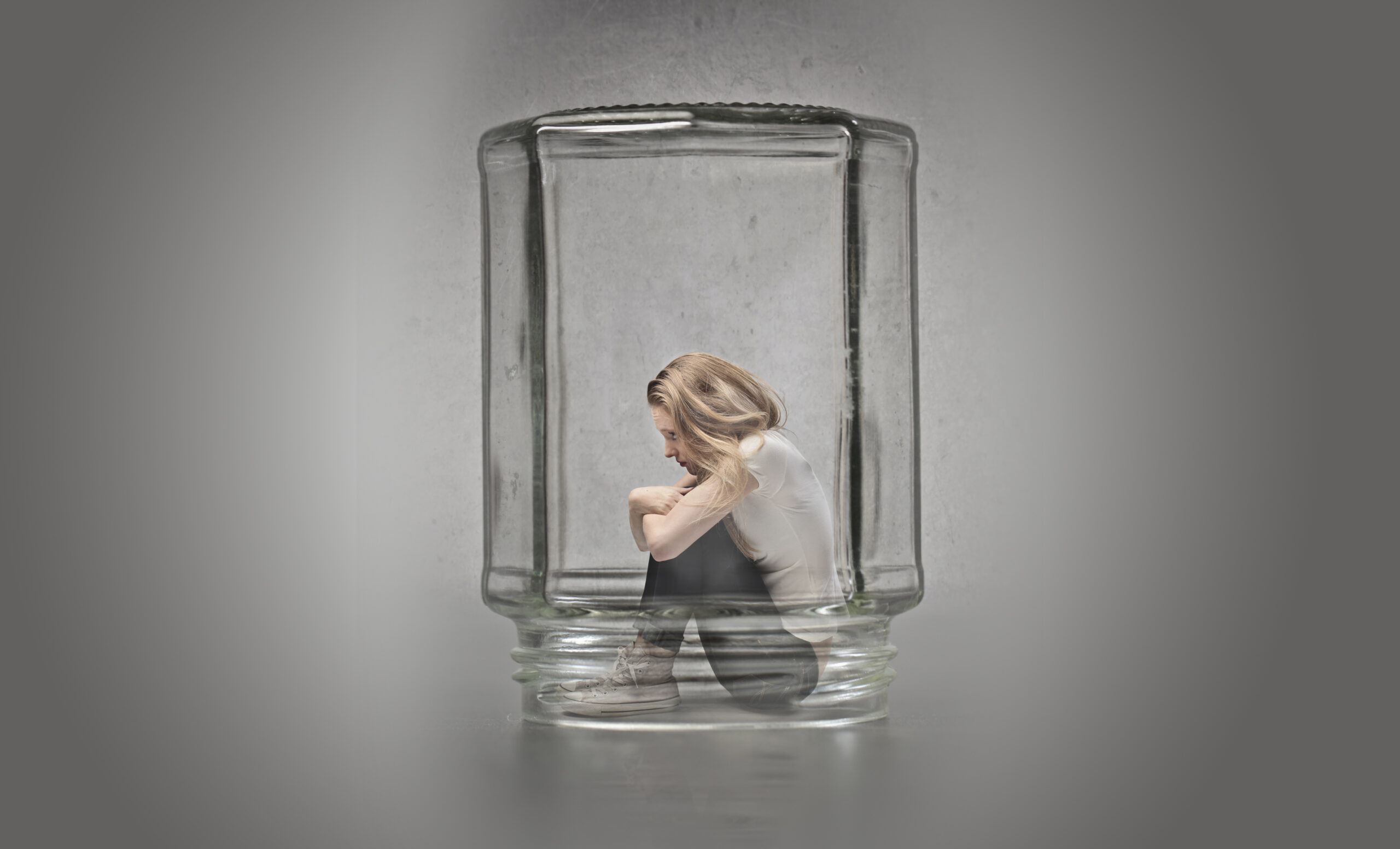 Before conservatorship, my mother shared a house with her "dearest friend in the world." My mother and Martin met in 1987. Martin was a close friend of my mother's second husband, Walter. After fourteen years of marriage, Walter grew infirm with Parkinson's disease and asked Martin to "look after her for me." Good to his word, Martin spent the next four years helping my mother clear Walter's five-acre property and ready it for sale. Then my mother moved in with Martin. She said she was happier with Martin than she had ever been before. They enjoyed too few years together before Alzheimer's disease stole her memories.
In spring 2010, I was going in circles with my mother's healthcare company, trying to get her the care she needed. Then in June 2010, my mother's two tax preparers broke in the door to her home, splintering the wood of the door jamb. They seized my mother and her financial records, and then they hid her from family. Sheriff's deputies did nothing to protect my mother. Deputies wrote in their report that my mother and Martin were "ending their relationship."
In less than a week, my mother's entire estate was transferred to a step-granddaughter that my mother had not seen in years. The kidnappers testified that my mother believed she had no money, and she had no memory of her late husband Walter. They testified "she forgot she had a daughter." But they coerced an attorney to execute a new estate plan, voiding the legitimate estate plan my mother executed before she lost capacity. The new trust allowed the step-granddaughter to become trustee over my mother's entire estate. The new Advance Health Care Directive nominated the step-granddaughter to become my mother's conservator.
With my mother's estate under her control, the step-granddaughter placed my mother in an assisted living facility and ordered staff to deny visitors. The Executive Director told me that I would not be allowed to see my mother. The Assistant Director said, "She is allowed no visitors and no phone calls." A note in the facility records stated, "Resident is to NOT have any visitors other than [step-granddaughter.]"
The facility isolated my mother for over a year. She fell twenty-nine times in two months. She was severely malnourished and described as cachectic. There is evidence the facility covered up sexual assaults by a male caregiver.
As before, the Sheriff's Department did nothing to help. The Department assigned the case to a deputy who killed a disabled African American man with a knee to the throat. The deputy laughed and cracked jokes when I begged him to help my mother. A few days later he called my cell phone, screaming at me and making outlandish accusations. He threatened to arrest me if I tried to visit my mother or if I filed complaints about his misconduct. His sergeant threatened that any attempt to contact my mother "would be seen as a criminal act." The Deputy District Attorney told us, "There is nothing out of the ordinary. Stop calling!"
With law enforcement aiding the kidnappers, my family and Martin turned to the civil court for help. A Certified Elder Law Attorney advised me to file a petition for conservatorship over my mother. He said, "If you file for conservatorship, you will get to see Mom." The step-granddaughter filed a competing petition, using my mother's funds to pay the attorneys. After months of wrangling in probate court, the judge appointed the step-granddaughter as my mother's conservator. The step-granddaughter bragged to her family, "I have the highest authority because it is Court appointed." She continued isolating my mother.
Attorneys for the American Civil Liberties Union (ACLU) wrote the following in their Proposed Brief of amici curiae submitted to the court on behalf of Britney Spears. "The right of a conservatee to select their own attorney is also consistent with principles of autonomy and agency. As the Court of Appeal noted, '[t]he designation of a person as a conservatee doesn't divest them of their autonomy. The purpose of the statute is to ensure the care and protection of people who need it, while maintaining their personal agency as much as is practical.' (Conservatorship of Navarrete (2020) 58 Cal.App.5th 1018, 1030-31.)"
When Britney Spears faced a petition for conservatorship, she was not notified of the petition. She was not allowed to retain legal counsel of her choice. Rather, Spears was assigned court appointed counsel (CAC) from a list of attorneys approved by the court. Spears' CAC billed millions of dollars to Spears' estate. It appears he did little to represent Spears' rights or wishes.
When my aunt asked if we could retain an attorney to represent my mother, the answer was no. The court assigned a CAC who regularly opposed my mother's rights and wishes. He billed nearly $250,000 to her $1,000,000 estate.
CACs are uniquely positioned to drive billable hours for themselves and for all attorneys on a case. California Advocates for Nursing Home Reform (CANHR) stated the following in Conservatorship Reform in California: Three cost-effective recommendations. "Our data collection suggests that attorneys are not fulfilling their roles in probate proceedings. … These statistics provide evidence that attorneys do not properly represent proposed conservatees."
Britney Spears, thirteen years into her conservatorship, did not know she had a right to petition to terminate. In June 2021, Spears told the judge, "Ma'am, I didn't know I could petition the conservatorship. I'm sorry for my ignorance, but I honestly didn't know that. I want to petition, basically, to end the conservatorship…" Spears' CAC had concealed Spears' right to petition to terminate.
My mother's CAC concealed the June 2010 kidnapping, telling the court, "Prior to moving in early June … she actually went to the facility herself and chose this facility." The CAC concealed my mother's legitimate estate plan, telling the court, "Just for additional information … there are powers of attorney that do grant authority to [step-granddaughter] … it also nominates [step-granddaughter] as conservator if one were to become necessary."
In a hearing of just sixteen minutes, the judge gave the step-granddaughter conservatorship over my mother. The judge stated the basis for his decision, "Another thing is that if the granddaughter is in fact the trustee, it makes sense … to have the same person operate in both the capacity as the [conservator] and trustee just — it just makes it easier to do."
My mother was never allowed to attend any of the court hearings on her conservatorship. No one reported her wishes to the court. No evidence was reviewed, and no testimony was heard by the court. There was no due process before my mother was consigned to the "civil death" of conservatorship.
My mother's CAC coached the step-granddaughter on strategy to isolate my mother. He told the court that he opposed my mother having visitors because, "It might inconvenience the facility." He opposed my mother consulting with a neurologist for her dementia. His every action appeared calculated to drive billable hours. My mother and her family had no input into her care the last three years of her life.
Attorney Jonathan Martinis wrote about the history of conservatorship. "This process, whether called guardianship, conservatorship, commitment, or something else, has remained essentially unchanged since the Middle Ages: a Court finds a person to be 'incapacitated' or unable to make his or her own decisions, and appoints someone else to make decisions for that person."
An arrangement in which one person has absolute control over another brings up, for the person who is controlled—as Britney Spears said—feelings of being held in "slavery." Slavery persisted for generations in America. It was an expedient solution for the agricultural labor shortage in a young country, and it was lucrative for slave holders. Conservatorship persists now because it can be an expedient solution for managing persons with disabilities. It can be highly lucrative for some attorneys, conservators, and their service providers.
Managing persons as property is nothing new to our nation's probate courts. Prior to 1865, slaves were inventoried and probated along with land and personal property of decedents' estates. Ancestry Corporate offers the following advice to genealogists. "Because slaves were considered personal property, they are often named in probate files, which include wills, inventories, estate distributions, and related documents."
Abraham Lincoln declared at Gettysburg, "all men are created equal." The 13th Amendment to the Constitution abolished slavery in America. "Neither slavery nor involuntary servitude, except as a punishment for crime whereof the party shall have been duly convicted, shall exist within the United States…" The phrase "having been duly convicted" refers to the 5th Amendment guarantee that no person "be deprived of life, liberty, or property, without due process of law…" That concept is reiterated in the 14th Amendment. "No State shall make or enforce any law which shall abridge the privileges or immunities of citizens of the United States; nor shall any State deprive any person of life, liberty, or property, without due process of law; nor deny to any person within its jurisdiction the equal protection of the laws." 
Yet, in proceedings of just a few minutes, civil rights are stripped from individuals who committed no crimes. Those individuals are not identified by ancestry or skin color. Rather, they are identified by alleged disability, mental incapacity, or mental illness. Many civil rights advocates question the constitutionality of conservatorship as currently practiced.
In criminal proceedings, due process of law guarantees the right for the accused to face the accuser in a court of law. The accused has the right to legal counsel and the right to a trial by jury. Witnesses give sworn testimony, and documents are taken into evidence. The process, by design, is weighted in favor of the defendant.
The 1760s English jurist William Blackstone wrote, "the law holds that it is better that ten guilty persons escape than that one innocent suffer." Benjamin Franklin later wrote, "it is better 100 guilty Persons should escape than that one innocent Person should suffer."
The ACLU makes the following statement on their website. "With such a major deprivation of fundamental liberties, it is important to have a rigorous process to evaluate whether a guardianship is needed, and how to limit its reach. Yet, Judges typically approve guardianship petitions without asking many questions. And once a guardianship is created, it can be almost impossible to undo."
California's Probate Code establishes due process requirements for imposing conservatorship. Probate Code 1801 states the evidentiary standard of "clear and convincing evidence." Probate Code 1827 states the right to a jury trial. The Notice of Conservatee's Rights enumerates rights retained by a conservatee: the right to be represented by a lawyer, the right to ask a judge to replace the conservator, and the right to ask a judge to end the conservatorship. But in practice, those rights are rarely accessible to a proposed conservatee. Once conservatorship is imposed, it is impossible to exercise those rights without assistance from the conservator.
Britney Spears told the court, "Three days later, after I said no to Vegas… He immediately, the next day, put me on lithium… You can go mentally impaired if you take too much, if you stay on it longer than five months. But he put me on that, and I felt drunk."
When my mother objected to her situation, when she fought or begged for help, she was chemically restrained with psychotropic drugs Risperdal, Seroquel, and Haldol. Probate Code 2356.5 requires that a conservator must show the court "clear and convincing evidence" that a conservatee has would benefit from administration of such medications. My mother's CAC testified, "Dementia powers would be a special power granted to a conservator pursuant to the probate court that would … give the conservator the power to authorize dementia medications." When asked if the step-granddaughter obtained dementia powers over my mother, the CAC testified, "I don't believe she did." When the step-granddaughter was asked if she had dementia powers, she testified, "I'm not familiar with dementia powers."
Psychotropic medications like Risperdal, Seroquel, and Haldol are not approved for treatment of dementia in elderly patients. The FDA requires a "black box warning" stating, "Elderly patients with dementia-related psychosis treated with atypical antipsychotic drugs are at an increased risk of death compared to placebo." My mother's prescribing physician was asked the following question when he was under oath. "When you were providing care and treatment for Ms. Hahn, were you aware of any types of FDA warnings against the use of antipsychotic drugs, such as Haldol, with respect to treatment of elderly patients with dementia?" The physician testified, "Yes."
Britney Spears told the court, "I worked seven days a week, no days off, which in California, the only similar thing to this is called sex trafficking. … They watched me change every day — naked — morning, noon, and night. My body — I had no privacy door for my room."
Sexual abuse is a recurring theme in conservatorship. In 2011 and 2012, my mother showed escalating agitation and fear of a male caregiver. We petitioned the court to move my mother to a different facility. The CAC opposed our request. Six weeks later, my mother was in the emergency room for vaginal bleeding. A caregiver reported "about one cup of blood." The facility concealed the incidents. They quickly transferred my mother, and they terminated the male caregiver. When the male caregiver was questioned about sexual assault, he exercised his 5th Amendment right and refused to testify. When the CAC was asked to investigate sexual assault, he investigated the wrong facility.
In another courtroom, my mother's CAC testified on his own behalf in a lawsuit alleging that he defaulted on a "payday loan." The judge stated on the record, "I'll put in the Minute Order that the defense was a total sham and fraudulent and false, and that [attorney's] testimony was fraudulent and false. And the Court finds it offensive to see a member of the State Bar engage in such conduct." The Probate Court continues appointing that same attorney to represent California's most vulnerable residents.
In a current case, the same CAC represents a young man with developmental disabilities that limit his mental capacity to that of a five-year-old. When the young man turned eighteen, he began "dating" a male caregiver from his group home. Enticed by the promise of a cell phone, the young man married his former caregiver. The husband, who is eighteen years older, subsequently became the young man's conservator. According to Orange County Register, an expert psychologist appointed by the court determined the young man lacked capacity to consent to marriage.
The conservator/husband isolated the young man, denying him contact with his biological family. The court ultimately ruled that the young man was abused by his conservator/husband. The trial court's ruling stated, "Based upon all of the evidence … it appears that Ryan does not have the mental capacity to understand what marriage is and therefore does not have the capacity to understand consent to be and remain married."
The judge ordered the young man removed from the husband's home, appointing the Public Guardian as conservator. The CAC appealed the trial court's decision. In a strategy guaranteed to generate billable hours, the CAC seeks to return the young man to the home where he was isolated and abused.
Conservatorship is the only business that gives service providers absolute control over the client and the client's assets. Only a conservator can use a client's assets to oppose the rights and wishes of the client. Only a conservator can use a client's assets to litigate against the client and against the client's family. Only a CAC can bill for legal services that serve no purpose but to increase billable hours. Britney Spears' estate is substantial and could support litigation for many years. My mother's million-dollar estate was largely depleted by her three-year conservatorship.
A conservatee without a large estate can be an attractive target, provided there are other sources of payment. In the conservatorship of a young man with autism, the court ordered the parents to pay fees billed by the conservator and attorneys. In some months, fees were as high as $10,000. The court granted permission for conservators and attorneys to bill the parents directly, circumventing court oversight of fees.
Court oversight of conservatorship is often minimal. Conservators' invoices drawn from court records showed that some conservators routinely billed over twenty-four hours per day. One conservator billed fifty-seven hours in one day, including nineteen trips to the post office.
Conservatorship is nearly always a life sentence unless the estate is depleted during the life of the conservatee. After a wealthy conservatee dies, conservators and attorneys often continue litigating over distribution of the estate. Some families report a decade or more of court involvement in the estate, leaving meager distributions for legitimate heirs.
My cousin declared, "I can't call it a justice system until I see some justice." When the absolute power of conservatorship is joined with the apathy and negligence of probate courts, injustice and predation are unavoidable outcomes. Injustice is unavoidable when courts disregard probate codes and deny any semblance of due process. Predation is unavoidable when conservators and attorneys have unfettered access to the wealth of America's "Greatest Generation." While predators liquidate their estates, conservatees often endure isolation from loved ones, forced sedation, emotional and physical abuse.
Any American, regardless of mental capacity, can find themselves ensnared in the "legal-industrial system" of conservatorship. Given courts that apply "all the procedural rigor of processing a traffic ticket," a few unsubstantiated allegations can condemn a person to "civil death." We must thank Britney Spears for her courage to publicly share her story and draw America's attention to one of our most shameful institutions.
***
Mad in America hosts blogs by a diverse group of writers. These posts are designed to serve as a public forum for a discussion—broadly speaking—of psychiatry and its treatments. The opinions expressed are the writers' own.
***
Mad in America has made some changes to the commenting process. You no longer need to login or create an account on our site to comment. The only information needed is your name, email and comment text. Comments made with an account prior to this change will remain visible on the site.