A recent article published in the journal Psychopathology argues that "schizophrenic experiences" are best understood as intersubjective and social rather than exclusively individual.
German authors Samuel Thoma, Isabelle Schwänzl, and Laura Galbusera believe that openness to the world—or lack thereof—is a primary factor in "schizophrenic experiences." They argue that therapeutic approaches conducive to the rehabilitation of a closed down world-openness, such as Open Dialogue, should be advocated in psychiatry and psychology.
"Classical and contemporary phenomenological approaches in psychiatry describe schizophrenia as a disorder of common sense and self-affection. Although taking into account intersubjectivity, this conceptualization still puts forward an individualistic view of the disorder, that is, the intersubjective deficit resides within the person," writes Thoma, Schwänzl, and Galbusera. "We propose that schizophrenic experience might be understood as arising from a dialectic relation between the self's loss of openness to the world and the world's loss of openness to the self."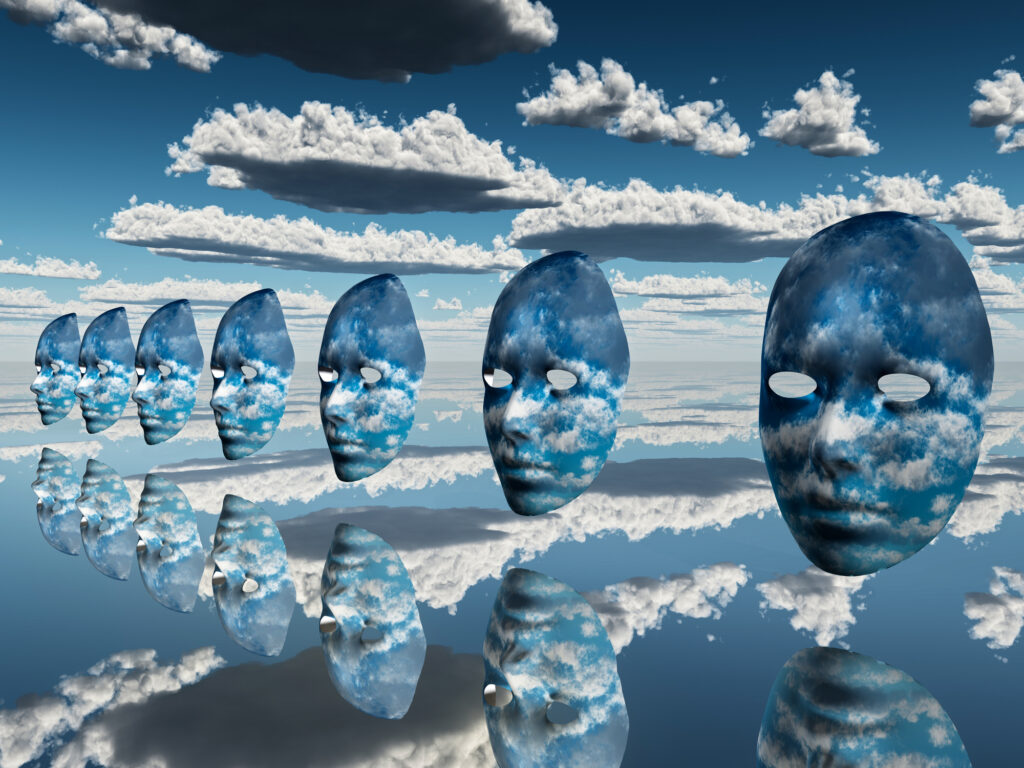 Despite a significant amount of research suggesting that the development of "schizophrenia" is related to several social and interpersonal factors and that recovery is also dependent on the social world, the predominant biomedical paradigm still fails to account for its social origins and effective treatments.
The current paper argues for a conceptualization of "schizophrenic experience" that is grounded in understanding how intersubjective and social factors inform what we call "schizophrenia." The authors oppose more individualistic frameworks that put the onus of both development and recovery on the "sick" person.
They focus on a phenomenological account of "trigger situations" related to the onset of schizophrenic experiences, in addition to making suggestions for treatment modalities that might better address the underlying and inherently social difficulties of these experiences.
The authors first argue that in "trigger situations"—those situations which can lead to the onset of schizophrenic experiences—there is often a "closing down of the world" for the person.
In one historical clinical example from the existential psychiatrist Ludwig Binswanger:
"Urban describes a crucial moment that occurred at the beginning of her schizophrenic episode: She was sitting in a doctor's room, witnessing the doctor's examination of her husband, who suffered from cancer. Urban was very dependent on her husband.
In that moment, the doctor gave her a look of dread, which expressed the bad result of the examination and implied the possibility that her husband would die. This look had a profound effect on her, affecting her most intimate self and its fundamental sympathetic communication with the world. The entire scene seems suddenly filled with a threatening and uncanny atmosphere, leaving no space for her to move or escape."
Describing these and other case examples, the authors note that they often involve a traumatic "impossibility of expression in response to a threatening situation."
Of course, "schizophrenia" is often related to a series of chronic experiences rather than a singular one.
The authors describe the relationship between schizophrenic diagnosis and being a refugee as one example here: "one could suppose that members of a minority group do not share the common sense of a majority group, which may result in a constant interactional crisis due to the lack of a shared 'natural evidence.'"
Racism and other forms of discrimination, known to increase the likelihood of schizophrenic experiences, may follow a similar logic.
They note that the gaze of another person, or society at large, can play a role here. In the example provided earlier, the gaze of the doctor was experienced as oppressively restrictive. The "torturous" gaze may relate to:
"At the onset of psychosis, the world seems to have lost its receptivity and habitability, that is, the open space for a self to move or even to be. One could thus conclude that, as a therapeutic consequence, the communication, and the world's openness, that is, its room to move and room to exist, need to be restored."
Turning to the second section, the authors describe treatment modalities that both "close down" people's worlds as well as those that can begin to restore this "room to move and room to exist."
Among the modes of treatment that they deem to reinforce the "closing down" of the person's world, which they again believe constitutes a major element of schizophrenic experiences, are "closed wards, diagnostic labeling (with the associated phenomenon of stigma), and coercive treatment."
One of the problems with wards, for example, is how it both physically and experientially presents an "enclosure" that individuals must remain within. This is literal and physical in cases where people may not leave the clinical setting. However, it is also experiential, in the sense that individuals are required to obey the institution's procedures, and their actions and statements (for example, treatment resistance) are consistently interpreted as further evidence of their psychopathology.
In terms of diagnostic labeling, the authors relay a clinical story from their practice:
"A person diagnosed with schizophrenia, who we here call O., reported that he was once told by one of our colleagues: "I'm afraid you won't make it without life-long medication." Despite hearing voices from time to time, O. has lived without medication for the last few years, and he told us about the very violent impact this professional assessment had on him.
Even if expressed with good intentions by our colleague, this assessment felt to him like an omen haunting him for the rest of his life: Would it turn out to be right if, by not taking medication, he somehow ended up "failing" in his life? What would "not making it" mean?"
In cases like these and others where this is a stigma associated with psychiatric labeling—even unintentional—there can be an "enclosing" of experience. In other words:
"Could not the phenomenological diminishment of self-described in schizophrenia also (or at least in part) be related to the diminished and stigmatizing experience of self-given by this very diagnosis?"
As far as coercion is concerned, the authors state that things like physical confinement and medical restraint in the form of sedatives can "replace" the openness of reciprocal human relations. These practices can reinforce the "enclosing" of psychological experience found at the core of schizophrenic experiences.
Turning, finally, to what the authors view as "open" or "opening" spaces for treatment, they state that "a therapeutic aim should be to support a reopening of the patient's self by providing a secure, shared, and open therapeutic space."
Alongside advocacy toward "open wards," opposing involuntary confinement, the authors describe specific modalities like Open Dialogue as having the potential to provide those secure, shared, and open therapeutic spaces.
Open Dialogue, for example, focuses on flexible "network meetings" which can involve psychological professionals, service users, and family members or close friends. A dialogue is then encouraged between these parties without strict, top-down authoritarian practices, as you might find in some conventional psychiatric settings. Instead, the emphasis is on "polyphony," or the "inclusion and mutual understanding of different narratives and voices."
For the authors, this celebration of mutual acceptance and tolerance of difference is essential for the stance of any professional attempting to aid in a "re-attunement of selves." This idea here is that this stance can encourage new frontiers of experience of self, new experiences of openness, against the enclosure and disconnectedness of schizophrenic experiences.
The authors conclude:
"Another promising and much-needed focus of research is on the therapeutic stance of professionals in the different psychiatric spaces and settings, which the authors of this article currently examine in an ongoing qualitative research project. Preliminary results of this study show that one recurring motive of professionals' therapeutic stance towards persons with psychosis might be the capacity to empathize with psychotic experiences or even to consider them as one's own existential possibility.
Whereas the qualities and effects of such a therapeutic stance of professionals still need to be investigated in more detail, we firmly believe that the relevance of such stance should not be restricted to the mental health and psychotherapy settings, but it is also crucial at a broader societal level. Indeed, the loss of dialogical connection to the social world that persons with schizophrenia experience are still and all too often mirrored by society's loss of dialogue with them."
****
Thoma, S., Schwänzl, I., & Galbusera, L. (2021). Reopening selves: Phenomenological considerations on psychiatric spaces and the therapeutic stance. Psychopathology, 1-12. (Link)