Research involving socio-cultural factors in psychosis is sparse, despite evidence that points to the importance of social interactions in recovery. A new study investigates these factors by examining the social relationships of young adults with first-episode psychosis. The study finds that participants reported benefits when their uniqueness was acknowledged and their personal preferences respected by the professionals. Alternatively, they reported negative experiences with mental health workers when they felt unheard.
The study, led by Hege Hansen of the Western Norway University of Applied Sciences, was recently published in Social Work in Mental Health. It conducted a qualitative analysis of the experience of ten young adults recovering from first break psychosis. It examined the role of their social relationships within and outside the mental health system. Participants found the professionals to be helpful, but only when they felt that their personhood was validated. They considered their family and friend networks integral to their recovery but also reported feeling lost in the system. The authors write:
"Partnership-based relationships seem to promote personal recovery more than traditional expert–patient relationships. Our findings also indicate that mental health services need to be organized, more individually tailored, and "bottom-up," starting with the needs, preferences, and goals of service users."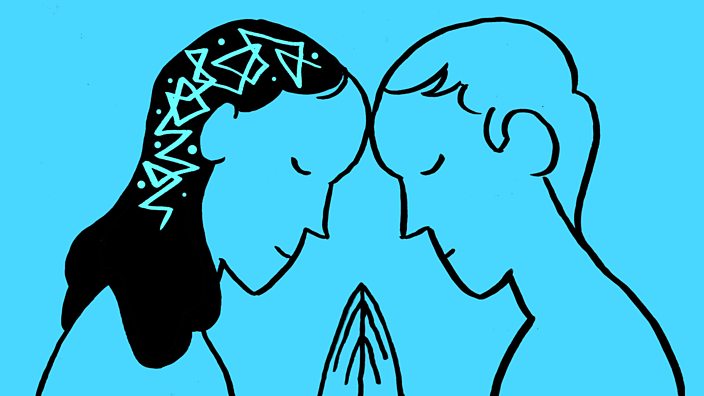 In the past decade, alternative understandings of psychosis have become increasingly popular. Researchers are beginning to question the assumptions of the bio-medical model, and critique the efficacy and the ethics behind the use the psycho-pharmaceutical interventions. Others have questioned the benefits of these approaches in the face of crippling side effects like akathisia, and there is also a push to understand the first-person experience of psychosis.
Studies have noted the positive effects of exercise and even arts and culture therapy in recovery from psychosis. This is relevant because one of the primary side effects of neuroleptics is weight gain, which can, in turn, lead to cardiovascular problems. Alternative approaches like Open Dialogue have reported significant success in terms of reducing hospitalization and duration of untreated psychosis with patients of first-episode psychosis. Such an integrated model that focuses on psycho-social measures with minimal use of neuroleptics works equally well or better than the one that utilizes neuroleptics.
Many of the assumptions of the biological approach, with the individual as its primary focus, are being subverted. Research has attributed psychotic breaks to psychological factors like past traumatic experience, especially childhood trauma, and socio-cultural factors like violent crime victimization and social adversity. In the last decade, studies have started to track differences in the content and experience of hallucinations across cultures.
The current study comes amidst these conversations and uses a hermeneutic-phenomenological approach to examine the experience of first-episode psychosis and the place of social relations in it. This involves exploring participants' lived experiences and the role of relationships in their recovery. The researchers conducted a thematic analysis on in-depth interviews with ten participants, three men, and seven women, who were recruited from an early detection team for psychosis at Haukeland University Hospital in Norway.
The authors of the study identified a few major themes. Participants considered social relations and people, in general, to be an integral part of their recovery – whether positively or negatively. Many reported adverse interactions with mental health workers when they felt unheard, and more importantly, when they thought they were not being taken seriously.
Participants emphasized the importance of "simply being met" in that they valued being treated as individuals with agency. At the same time, they were grateful when professionals took responsibility to alleviate some of the distress caused by paralyzing uncertainty.
Consistent with older findings, many appreciated it when professionals attended to them as people, and not merely to their symptoms. They believed that the language professionals used to talk about their patients' experience was alienating and disempowering; further, the lack of flexibility from these professionals was felt as frustrating. Attention to the patient's "personhood," which is otherwise threatened by psychosis, was considered key to recovery.
"Being seen as a unique person was also linked to being regarded as a person with preferences, which points to another important aspect of personal recovery: self-determination or being active agents in one's own recovery process," the researchers write.
Another important theme that emerged was that participants reported feeling lost in the system, especially when they were unable to verbalize their problems. Some noted the importance of continuity; they said it was beneficial to have only one professional who would help them throughout the process.
It is interesting to note here that the Open Dialogue approach caters to both these desires – having patients find the rights words for their challenges and also providing them with one team that helps them throughout the recovery period. Further, some participants deeply valued how helpful it was to talk to other patients about their psychotic experience.
The researchers note that most participants found professional help to be inadequate, and depended heavily on the support of their social circle, that is, their family and friends, to cope with distress. The participants were well aware that their family and friends did not have any expert insight into their condition. Despite that, they stated that the concerns, check-ins, and practical help provided by their support group was itself a significant factor which contributed to their recovery.
Many participants further reported that sometimes, the social connection could lead to bullying and stigma, and yet they still valued a relationship with others. The subjective experience of disengagement and disconnection was felt as detrimental to the healing process.
In conclusion, the researchers maintain that social relationships, both professional and personal, played a significant role in the recovery of participants experiencing first break psychosis. Neither were considered sufficient on their own, but together the positive forms of these relationships were felt to be profoundly beneficial. They write:
"The findings underline the ambiguity of relationships in recovery processes: the positive impact of being seen, supported, and respected as a unique individual and the highly painful experience of having no one you can trust to be there for you, take you seriously, or help you out."
Thus, the authors contend that a shortcoming of the current mental health services is their sole focus on the individual, which must be rectified to include approaches that emphasize on social relationships of people who have psychosis. They also point to the main limitation of the study, which was its small sample size, thus leading to concerns about generalizability.
In the light of these findings and other researches which have brought forth the significance of psycho-social factors in psychosis, exposed the limitations of solely using neuroleptics, and called for attention to cultural factors in understanding and intervening with psychotic patients, it is vital that we re-visit our conventional understanding of psychosis. As some have suggested, it might be time for a paradigm shift.
****
Hansen, H., Stige, S.H., Davidson, L., Loberg, E., & Veseth, M. "Needing different things from different people" – a qualitative exploration of recovery in first-episode psychosis. Social Work in Mental Health. Published Online First: 16 October 2019. DOI: 10.1080/15332985.2019.1679324 (Link)