Are women more likely to experience PTSD because they menstruate? And is that distress worse during their period?
That's the conclusion that might be drawn from a tiny, flawed study in Psychological Trauma: Theory, Research, Practice, and Policy. The study was reported in the media by Medscape.
The researchers, led by Jenna K. Rieder at the City University of New York, first note that women are more likely to experience PTSD than men. The reason? They theorize that it's because of hormone levels during menstruation.
"Women experience higher risk for PTSD following trauma compared with men. Fluctuations in ovarian hormones might contribute to this greater vulnerability, given that estradiol is associated with affect and stress reactivity," they write.
They conducted a small study, ostensibly to test this idea. They recruited a particular population: 40 women, 18 to 33 years old, who were described as having "regular menstrual cycles." Women on hormonal birth control were excluded, as were those who were pregnant or lactating within the previous year. Women who took psychiatric drugs were also excluded.
However, an obvious flaw with the study is that it did not include women with PTSD. Although all 40 women had experienced a self-reported "traumatic event," none of them had been diagnosed with PTSD.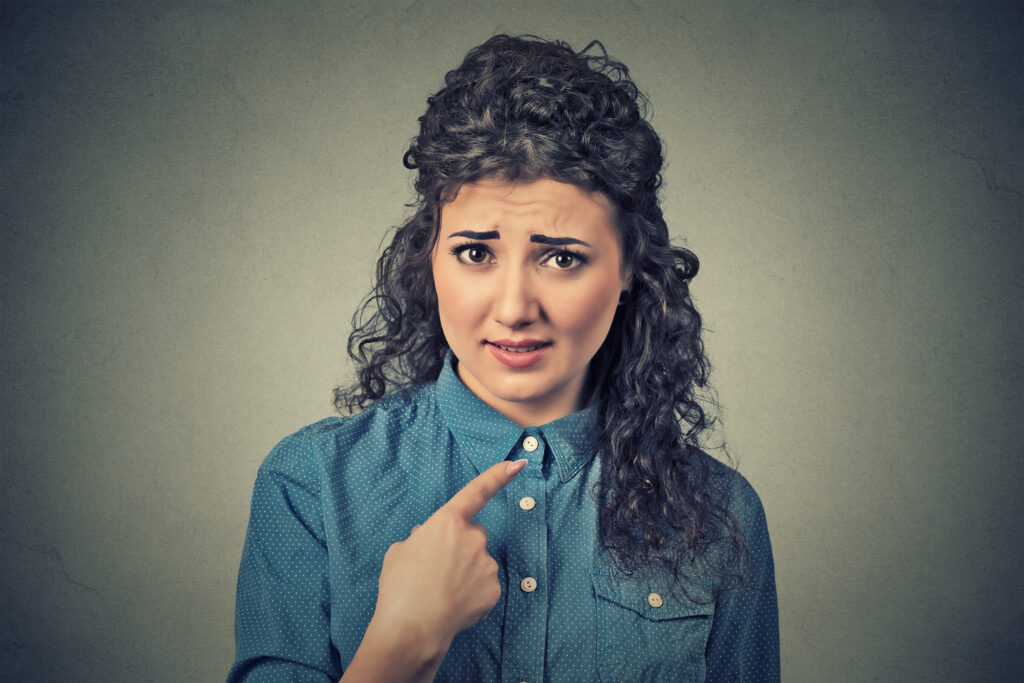 In the absence of a diagnosis, the researchers did their own trauma assessment. They found that only eight of the women qualified for a "provisional diagnosis," and even they were "at the lower end of the symptom severity range."
Rieder and colleagues measured estradiol levels based on saliva samples (estradiol is an estrogen hormone associated with the menstrual cycle). Then, they correlated that with self-reported PTSD symptoms (participants kept a log five times per day for 10 days).
After gathering data, the researchers excluded three participants whose estradiol levels didn't match what they expected and another seven who didn't fill out their self-survey enough times, leaving the analysis with only 30 participants.
The researchers found that low estradiol levels (generally, at the start of menstruation) were associated with worse PTSD symptoms and more re-experiencing symptoms.
However, they also found that estradiol levels were not associated with "more severe reexperiencing symptoms, total symptom severity, the number or severity of arousal symptoms, or the number or severity of negative alterations in cognitions and mood symptoms."
So, at best, a mixed finding, in a small group of women, none of whom had been diagnosed with PTSD.
Still, Rieder and the other researchers concluded that their finding could have an impact on PTSD assessment—suggesting that clinicians should ask women if they're on their period when women report feeling distressed after traumatic events:
"Clinicians might improve diagnostic accuracy by accounting for client menstrual cycle phase at the time of assessment," they write.
They add, "Clinicians who work with PTSD populations could gather information about clients' recent menstrual cycles to predict when clients might experience more frequent aversive daily experiences, including symptoms."
The researchers themselves acknowledge that their sample was flawed, particularly because it only included women without PTSD. They write that women who actually meet the criteria for PTSD might have more consistent symptoms:
"It is also possible that women with PTSD experience symptoms more consistently across the cycle, with no alleviation of symptoms during high estradiol phases."
No research yet on whether men who experience PTSD have hormonal changes that affect their symptoms.
****
Rieder, J., Kleshchova, O., Weierich, M. (2021). Estradiol, Stress Reactivity, and Daily Affective Experiences in Trauma Exposed Women. Psychological Trauma: Theory, Research, Practice, and Policy. (Link)