A new study, published in the Journal of Affective Disorders, examines discrepancies between clinician- and patient-rated outcomes concerning inpatient depression treatment. Results show low levels of agreement between clinician-and-patient- reports measuring depressive symptoms, with more significant differences in cases where patients experienced deterioration in mental health.
These results raise questions about how well clinicians can assess improved mental health in clients undergoing therapeutic treatment. In addition, discrepancies in clinician and patient reports of mental health measures also challenge the validity of research studies utilizing clinician-rated outcomes as the primary measures of mental health.
"The most obvious explanation for our results would be that clinical judgment, because of a bias toward positive treatment outcomes, tends not to reliably detect negative outcomes from the patient's perspective," write the authors, led by Tim Kaiser, a researcher in the Department of Psychology at the University of Greifswald.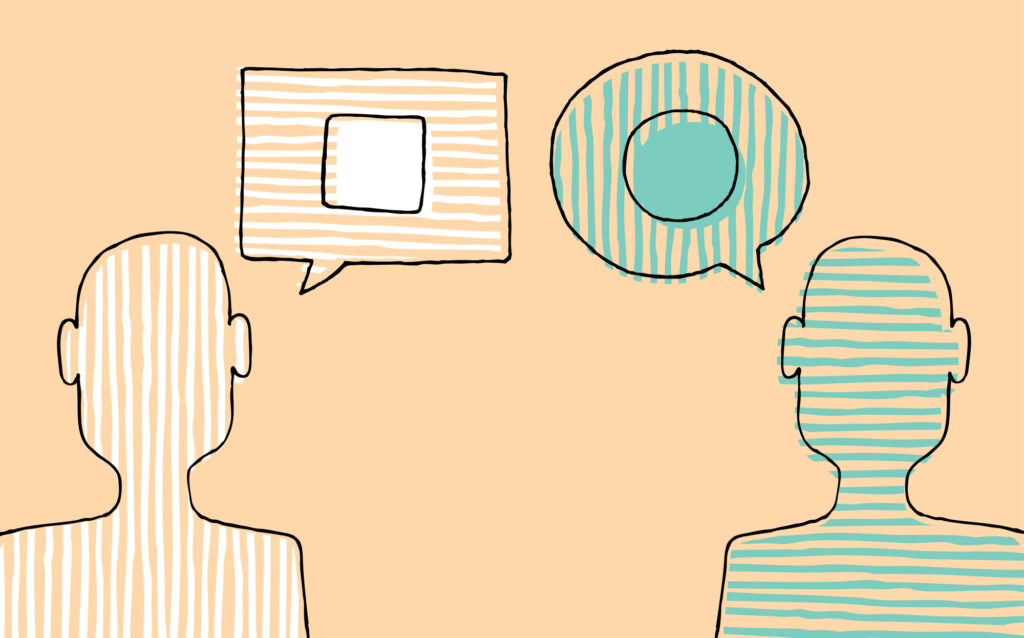 Mental health self-report measures have previously drawn attention to contextual and practice limitations. Standardizing mental health measures is associated with a range of issues, such as ignoring setting-specific needs, leading some researchers to propose a variety of self-report measures to meet the varying needs of clients and providers.
Additionally, past research has shown that scales assessing child and adolescent psychopathology may not have cross-cultural utility, suggesting that using self-report scales may provide ineffective measures across racially and ethnically marginalized groups.
Recent research highlighting the need for patient-centered care further contextualizes the complexity of discrepancies in self-report measures. For example, a recent study shows that increasing patient-centered care may prevent psychiatric rehospitalization by examining how service users relate to their communities and the resulting effects on mental health.
Incorporating patient perspectives in care is especially important when treating depression. Past research collecting service-users experiences with therapeutic care targeting depression shows mixed strengths and weaknesses across treatment settings, consistency, branding, and modality.
Although global rating scales are widely used to assess diagnostic criteria and treatment efficacy, clinician-reported measures often miss negative outcomes in psychotherapeutic treatment. Applying rating scales during clinical treatment of depression provides a unique barrier due to poor agreement among clinician- and patient reports for symptom remission and response.
Past studies on discrepancies between clinician and patient reports of depressive symptoms cause concern for potential oversight of patient input in treatment. The study authors explain:
" . . . all of these studies focused solely on agreement in the case of improvement. They did not report how well patients who show no improvement or even deterioration are detected by clinician ratings."
The researchers executed a quantitative analysis on a large sample of patients (n = 20,882) with a primary diagnosis of depression who received inpatient care. Patients received a range of treatment interventions, including Cognitive Behavioral Therapy (CBT), Acceptance and Commitment Therapy (ACT), group therapy, and antidepressant medication.
Clinician-reported ratings conducted after discharge were included in the analysis: the Clinician Global Impression Improvement scale (CGI-I) and Global Assessment of Functioning (GAF). In addition, the Patient Health Questionnaire-9 and the Beck Depression Inventory-II (BDI-II) were administered as a part of routine care after discharge.
After conducting a linear regression analyzing clinician-rated and patient-reported outcomes for depression, the authors found low levels of agreement between ratings for patients that experienced a slight improvement in symptoms. There were nearly nonexistent levels of agreement between ratings for patients that experienced deterioration after discharge. The results also show that clinician ratings on mental health were influenced by symptom severity at discharge rather than a change in symptomatology from the time of admission.
This study provides evidence that clinician-reported global clinical rating scores do not consider patient perspectives, resulting in significant discrepancies between clinician and patient perceptions of depressive symptoms during inpatient treatment.
Kaiser and colleagues recommend that patient-reported outcome measures be included in routine care as a tool to measure the quality of care. A second recommendation is highlighted around the improvement of training for clinicians in detecting symptom non-responsiveness and deterioration during inpatient treatment for depression.
****
Kaiser, T., Herzog, P., Voderholzer, U., and Brakemeier, E. (2022) Out of sight, out of mind? High discrepancy between observer- and patient-reported outcome after routine inpatient treatment for depression. Journal of Affective Disorders. 322-325. https://doi.org/10.1016/j.jad.2022.01.019 (Link)