A new study found that taking antidepressants did not improve quality of life. The study compared millions of Americans (all with a depressive disorder diagnosis) who either used or did not use antidepressant medications.
"The real-world effect of using antidepressant medications does not continue to improve patients' HRQoL [health-related quality of life] over time," the researchers write.
The data came from the US National Medical Expenditures Panel Survey (MEPS). The researchers write that 17.47 million people were diagnosed with depression, and a little over half of them received an antidepressant (57.6%). White women were more likely to be diagnosed with depression and prescribed an antidepressant.
The research was led by Omar A. Almohammed in the department of clinical pharmacy at King Saud University, Saudi Arabia. It was published in the peer-reviewed open-access journal PLOS One.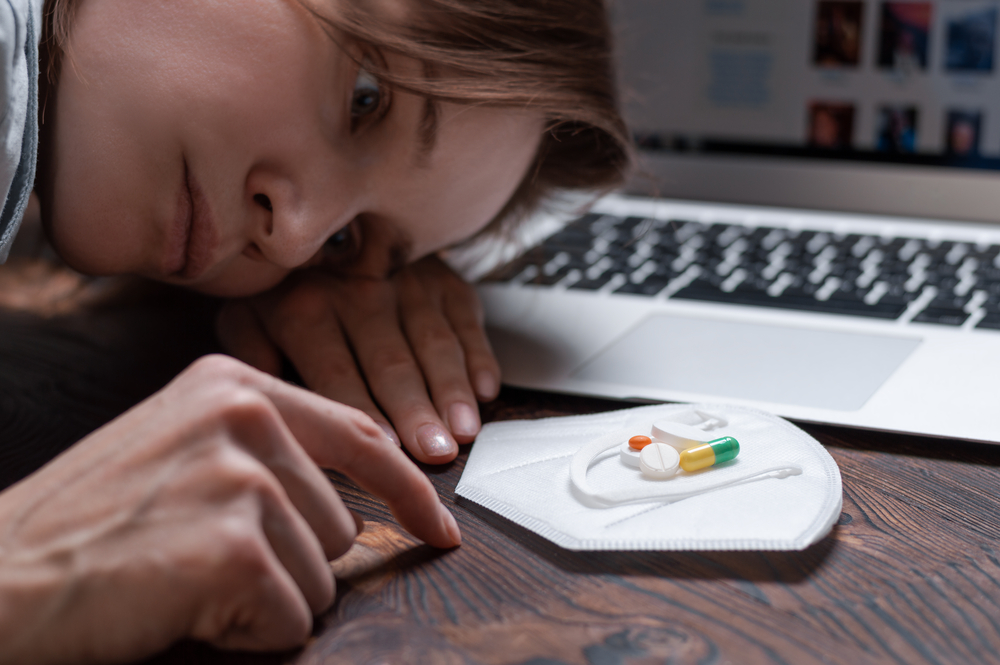 HRQoL was measured using a survey called the SF-12, which included two components, the physical summary (PCS) and mental summary (MCS). The researchers found no difference in the MCS or PCS between those who took antidepressants and those who did not.
They write that the analysis "shows no significant difference from baseline to follow-up between the two cohorts of those who received antidepressant medications compared to those who did not (PCS: – 0.35 vs. – 0.34, p-value 0.9595; MCS: 1.28 vs. 1.13, p-value 0.5284)."
Interestingly, in media coverage of the study, psychiatrists who were not connected to the research claimed that the researchers did not control for baseline depression severity, which is simply false. According to the authors, it is true that "the MEPS does not provide information on the severity of depression."
However, Almohammed et al. write that they used a "difference in difference analysis" to "compare each subject's follow-up levels to his/her individual baseline levels for the PCS and MCS and investigate the overall change for the group, which should minimize the impact of this factor on the overall analysis."
In clinical trials, antidepressants often don't beat a placebo. According to a study in the top medical journal New England Journal of Medicine, in 49% of all antidepressant trials, the placebo was just as good as the drug. Even in positive studies, antidepressants are consistently less than 3 points better than placebo on the Hamilton Depression Scale (a 53-point measure), which researchers have called a clinically undetectable difference.
In the current study, Almohammed et al. cite these findings: "The difference between the placebo and treatment groups was very minimal in the meta-analyses that included data from published studies, and when data from unpublished studies were combined with data from published studies the difference became statistically insignificant, or even clinically undetectable."
According to Almohammed et al., their results indicate that clinicians should consider psychotherapy and other less-intrusive measures as first-line interventions before or alongside antidepressant prescription.
They write, "It is necessary to reconsider the importance of non-pharmacological therapy, including psychotherapy, and its placement in the clinical practice guideline. Physicians, mainly primary care providers who are caring for most of these patients, may need to reconsider referring patients with depression to receive some kind of non-pharmacological therapy, such as behavioral therapy, psychotherapy, social support sessions, or education before or when initiating these patients on antidepressant medications."
****
Almohammed, O. A., Alsalem, A. A., Almangour, A. A., Alotaibi, L. H., Al Yami, M. S., & Lai, L. (2022). Antidepressants and health-related quality of life (HRQoL) for patients with depression: Analysis of the medical expenditure panel survey from the United States. PLOS One. Published online on April 20, 2022. https://doi.org/10.1371/journal.pone.0265928 (Link)