A recently published opinion piece in The Lancet Psychiatry provides a brief update of challenges seen in services specific to the at-risk mental state (ARMS) and provides recommendations for developing these services. These programs for youth experiencing subthreshold psychotic symptoms offer a variety of services, often including assessment and monitoring, individual therapy, group therapy, family therapy, vocational/educational coaching, and psychiatry when appropriate. As research grants most commonly fund these programs, often the services are free of charge to youth and their families.
ARMS-specific clinics and research programs were first outlined 25 + years ago and have since provided significant advances in identifying factors amenable to intervention, steps towards predicting psychosis, including the development of various risk calculators, and advances in treatment for individuals experiencing subthreshold psychotic symptoms. In addition to notable advances and progress, critiques and critical reflections of existing programs have been made.
The article was authored by several leading figures in the study and treatment of psychotic disorders. Dr. Shah is an associate professor in the Department of Psychiatry at McGill University, Dr. Jones is a leading researcher in early psychosis and assistant professor in the School of Social Work at the University of Pittsburgh, Dr. Van Os is a professor in the Department of Psychiatry at Maastricht University Medical Centre, Dr. Gülöksüz is associate professor of psychiatry at the Department of Psychiatry and Neuropsychology at Maastricht University Medical Centre, and Dr. McGorry is a renowned psychiatrist and professor of Youth Mental Health at the University of Melbourne.
"A [youth mental health]-specific reconfiguration of mental health services—one that moves beyond diagnoses and recognizes syndromes along with other features—will require considerable restructuring and a substantial commitment from funders that addresses the needs of individuals at all levels of care," the authors write.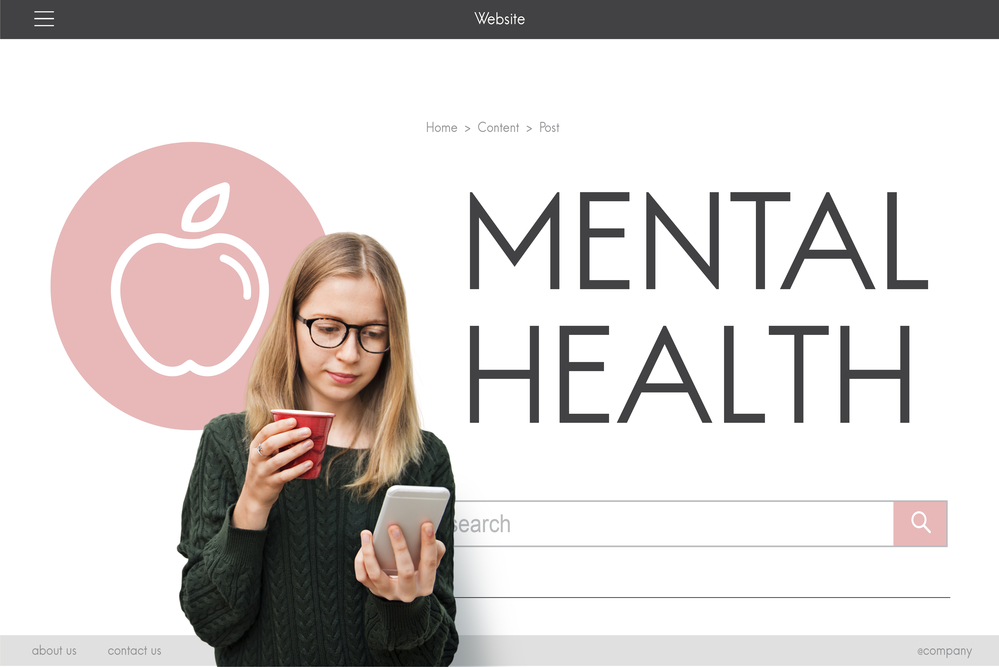 The authors of the present opinion piece provide a brief background of the advent and progress of research programs and clinical services for youth experiencing risk for psychosis (i.e., clinical high risk for psychosis (CHR-P), ultra high risk (UHR), or at-risk mental state (ARMS)). They argue that while this movement has made many gains, challenges to be reflected on as the field moves forward have emerged.
Namely, the authors highlight that the growth of these programs has inadvertently reinforced the notion that the development of a first episode of psychosis is unidimensional, always resulting from a worsening of positive psychotic symptoms (e.g., hallucinations and delusions).
The authors point out that the first episode of psychosis is heterotypic (e.g., it can present without a prodromal period or be preceded by a mood disorder). This shift, they argue, is supported by the high rates of comorbidity and varying outcomes seen in ARMS patients, such as developmental or non-psychotic disorders, clinical improvement, not developing a psychotic disorder, or continuing to experience subthreshold symptoms and suboptimal functioning.
The authors acknowledge previously made critiques of ARMS services, such as (1) these services have poor predictive validity, (2) interventions are ineffective, (3) specialized clinics risk harming self-identity, and social/familial perception of youth, (4) they contribute to the pathologization or over-medicalization of distress, (5) concerns for exposure to unwarranted psychiatric medications, and (6) the underrepresentation and lack of participation of individuals from disadvantaged groups.
The authors argue that prevention efforts should move beyond ARMS-specific clinics and be made available for all those who need care, including those with ARMS/CHR-P/UHR and those with a non-psychotic disorder. They point out a need for a more nuanced understanding of illness trajectories. To more accurately capture rates of transition to psychosis, programs should identify help-seeking individuals from the full spectrum of early-stage symptoms and presentations, not just early-stage psychotic symptoms (e.g., subthreshold hallucinations).
The authors highlight that moving towards broad, diagnostically agnostic services for early-stage mental health conditions is consistent with the developing understanding of clinical stages (i.e., that development of mental illness is fluid and not linear). The benefits of providing these early intervention services within general youth mental health settings include that all who present with ARMS/CHR-P/UHR symptoms can be quickly connected to evidence-based care, those who develop psychotic disorders can be efficiently connected to appropriate services/treatments, and these settings are less stigmatizing than ARMS-specific services.
The authors summarize relevant implications for service settings. They propose that instead of having diagnostic-specific risk syndromes, programs for youth aged 12-25 would be ideal as this presents a crucial period for transdiagnostic mental illness risk. Additionally, these centers should first provide monitoring and non-specific interventions, followed by a transition to evidence-based treatments if/when later stage illness develops (e.g., first episode of psychosis). The authors propose moving to a framework beyond diagnostic-specific service structure to "integrated early-stage services for mental health that are organized around individual needs and outcomes."
"This approach would still recognize the fluid, protean nature of early-stage syndromes and their variable trajectories and pluri-potentiality, without being defined solely by them. "
They imagine these programs would be best situated within primary and community care and would "shift the focus" towards delivering the interventions across a range of syndromes. A trajectory-based approach would also reduce treatment delays by having quick access to specialized providers.
Further, the authors emphasize that any mental health service program would need to include the perspectives of service users and their carers. They also acknowledge that youth at the highest risk of poor mental health outcomes are often the least likely to be help-seeking but conclude that ways to meet the needs of this underserved population are unclear. One proposed structure for these programs is having the treatment team organized around one central clinician skilled in case management, building relationships, delivering "transyndromic" interventions, and connecting youth to relevant resources.
The authors suggest the present challenge for ARMS programs is to integrate with early-stage syndromes, recognize varying illness trajectories and plurpotentiality across early-stage mental illness, and that prevention efforts for psychosis should be provided so that they are available to a broad range of early-stage syndromes and presentations. The authors acknowledge that developing such programs would require building knowledge about what combination of variables is relevant to predicting outcomes that would inform moving individuals between stages of treatment.
Lastly, they highlight that a one-size-fits-all approach in designing such programs would not be sustainable (e.g., concerning varying providers available within one program), encouraging technology and adaptations to promote equity and access.
****
Shah, J. L., Jones, N., van Os, J., McGorry, P. D., & Gülöksüz, S. (2022). Early intervention service systems for youth mental health: integrating pluripotentiality, clinical staging, and transdiagnostic lessons from early psychosis. The Lancet Psychiatry, 9(5), 413-422. (Link)