In a new article published in Psychosis, Avraham Friedlander and his colleagues examine the implementation of the Soteria model in Isreal. The Soteria model is an alternative housing program for individuals experiencing acute psychiatric states. Rather than confining service users to inpatient psychiatric facilities, the Soteria Model seeks to provide stable, consensual treatment that deemphasizes medication.
The current research finds that while the Soteria model had to make some changes to adapt to real-life circumstances, Soteria homes can be helpful as a treatment alternative to inpatient psychiatric facilities while contributing to the development of more humane mental health services. The authors write:
"Soteria homes can be a viable component of publicly-funded mental health care systems. The implementation of the Soteria model can provide important lessons for the future development of a professional and humane mental health care service – not as an alternative, but as an integral part of the system."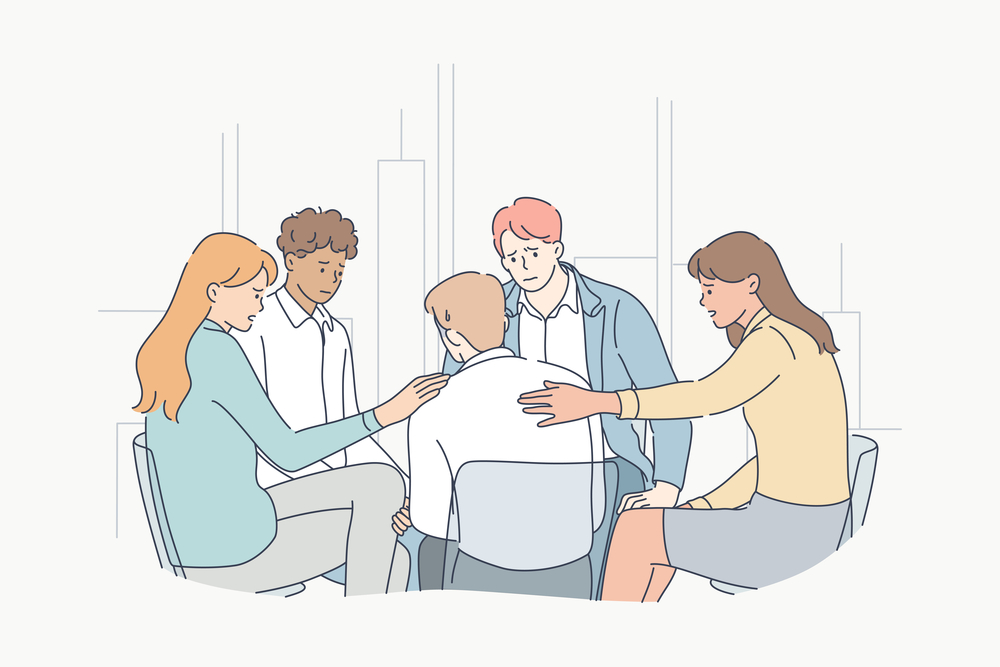 Research has shown that housing can be instrumental in treating mental illness and alleviating homelessness. When comparing service users that are given access to housing as part of their treatment to those denied such access, the former group shows improvements in housing stability, quality of life, and community functioning.
Housing First models have shown efficacy in treating mental illness and can also save the community money by lowering the number of service users in prisons for psychiatric-related difficulties. Research has also shown that supportive housing reduces both homelessness and healthcare cost.
Service users who experience low-quality care in inpatient facilities are less likely to trust the mental healthcare system. Service users diagnosed with a psychotic disorder are 50 times less likely to trust the mental health system than their peers. Involuntary hospitalization in inpatient facilities deters youth from seeking mental healthcare in the future. Spending time in inpatient facilities also greatly increases the risk of suicide.
Many authors have written about the rampant abuse at inpatient psychiatric facilities. According to one author, "Behavioral health care has been slow to take up robust efforts to improve patient safety. This lag is especially apparent in inpatient psychiatry, where there is a risk for physical and psychological harm." Sexual violence is also a problem for inpatient psychiatric facilities and receives little to no attention from researchers and regulators.
45% of children admitted to inpatient psychiatric care facilities are prescribed antipsychotics. This continues even though these drugs may impair normal brain development. This problem is especially pronounced in children, where researchers have warned that antipsychotics in children cause brain atrophy.
The present research examines the implementation of the Soteria model in Israel, an alternative to the biomedical inpatient psychiatric care facilities. Beginning in 1970, the Soteria model attempts to help those experiencing psychotic breaks by emphasizing empathetic relations and non-intrusive treatments.
The Soteria model operates on eight basic principles: psychiatric care should be given in a home rather than an "institution," groups are small (8 or less), communication is open, activities are client-centered, treatment is consensual, medication is deemphasized, the staff is trained to be present with the service users non-judgmentally, and the group is the primary therapeutic instrument.
The authors examined data from 3 Soteria houses in Israel, one men's home, one women's home, and a mixed-gender home. A total of 486 residents lived in these homes during the time of the present research. 62.2% had a diagnosis of psychotic or bipolar disorder, 14.5% were diagnosed with mood disorders, 14.3% were diagnosed with complex posttraumatic stress disorder, and 9.1% with other disorders.
The Soteria model was implemented slightly differently in Israel compared to some of the prior implementations. They started with seven residents and eventually increased capacity to 10 (2 beyond the Soteria model guideline of 8). In addition, they accepted any service users needing round-the-clock care, not just those diagnosed with psychotic disorders.
The main portion of the staff included non-professionals directed to "cultivate a therapeutic community, with a warm and non-hierarchical atmosphere." Regulations also required that they have a full professional staff, one that was not present in the first implementation of the Soteria model.
This implementation of the Soteria model faced several challenges. First was the management of the violent and suicidal states of their residents. For example, during the present research, 68 of 486  (14%) residents had to be admitted to inpatient psychiatric facilities during their stays at Soteria homes, and one resident committed suicide.
The authors note that the number of service users requiring inpatient admittance declined from 37.5% in 2016 to 8.3% in 2020. For the authors, this indicates the successful adaptation of the model to deal with the problems it was facing in real-time.
To attract residents and to ensure that insurers would pay for treatment, the Soteria model had to compete with standard inpatient care in terms of cost. This meant much of the staff needed to be non-professionals, and the length of stay had to be significantly less than in the original Soteria model (39 days in the current implementation versus 3-6 months in the original). The authors believe this reduced length of stay contributed to the readmission of many residents, with 18.7% requiring a second stay.
While the implementation of the Soteria model may need to be adapted somewhat to meet the needs of residents, the community, regulators, and insurers, the authors believe it can contribute to creating a more humane mental healthcare system by providing an alternative to the frequently dehumanizing inpatient psychiatric care so common now within mental health.
The authors conclude:
"Having demonstrated that the concept of Soteria can work within a conventional mental health care system and influence it from within, it is tempting to consider whether the principles of Soteria can be replicated in other settings, not only in the community but even in closed and forensic wards, though they may appear most inimical to what Soteria seeks to do. Might people involuntarily incarcerated in forensic psychiatric departments, for example, also benefit from the therapeutic culture cultivated in Soteria? We do believe that we offer here an important correction for the way much of psychiatry treats the most distressed individuals in its care. Our work suggests a path for the future development of a responsible, professional, and humane mental health care service – not as an alternative, but as an integral part of the system."
****
Avraham Friedlander, Dana Tzur Bitan & Pesach Lichtenberg (2022): The Soteria model: implementing an alternative to acute psychiatric hospitalization in Israel, Psychosis, DOI: 10.1080/17522439.2022.2057578 (Link)