In a new commentary, researchers discuss the evidence that antipsychotic medications may cause brain atrophy—especially in children, whose brains are still developing. The article was written by Tarun Bastiampillai, Peter Parry, and Stephen Allison at Flinders University in Australia, and was published in the Australian and New Zealand Journal of Psychiatry (ANZJP).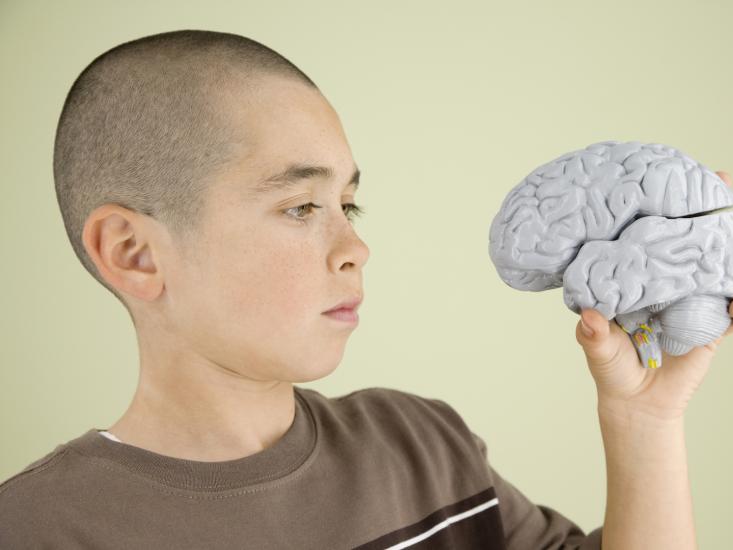 The authors write that it is accepted wisdom in psychiatry that children are more susceptible to the adverse effects of second-generation antipsychotics, such as obesity, diabetes, and sedation. However, the brain changes brought on by antipsychotics are a more controversial subject. Some psychiatrists have suggested that psychosis itself is responsible for brain atrophy and that medications may protect the brain by reducing symptoms.
Unfortunately, according to Bastiampillai, Parry, and Allison, this doesn't fit with the research findings. They cite a study from 2011 in which longer duration of antipsychotic use, and higher dosage of antipsychotic medication, were both associated with brain volume loss. The researchers controlled for confounding factors, such as duration of psychotic "illness," severity of "symptoms," and substance abuse. This suggests that "illness severity" cannot be used to explain that loss of brain volume.
Likewise, studies in both monkeys and rats show that when healthy animals are exposed to antipsychotics, they lose an average of 8-11% of their brain volume, especially in the frontal cerebral cortex. The researchers tested both haloperidol and olanzapine, meaning that this effect was found for both first-generation antipsychotics and the newer, second-generation antipsychotics.
These findings are especially troubling in light of recent evidence that children are prescribed antipsychotics in the absence of any psychotic symptoms—and in most cases, without any mental health diagnosis at all.
The authors cite a 2015 article in JAMA Psychiatry in which researchers reported that "most young people treated with antipsychotics did not have any diagnosis recorded in their health care claims data"—meaning that children are being prescribed antipsychotics as a behavioral control, rather than to treat a diagnosed condition.
Olfson, King, and Schoenbaum—the authors of that 2015 article—write that these behavioral problems are developmentally limited, meaning that most children will likely learn better ways of coping and behaving, without the need for medications with dangerous, common side effects and which may be damaging children's developing brains.
****
Bastiampillai, T., Parry, P., Allison, S. (2018). Can antipsychotic medication administered for paediatric emotional and behavioural disorders lead to brain atrophy? Australian & New Zealand Journal of Psychiatry, 1-2(4867418797419). doi: 10.1177/0004867418797419. (Link)