In a new article published in JAMA Network Open, Craig Bryan and his colleagues explore suicidal ideation and behavior in gun owners and non-gun owners in the United States.
The present research examines Self-Injurious Thoughts and Behaviors Interview-Revised (SITBI-R) survey data from 9153 participants. The authors used latent class analysis to divide the responses into five subgroups. In the groups with lower probabilities of suicide risk (1-3), there is little difference between gun owners' and non-gun owners' responses to the SITBI-R. However, in the groups with the highest probability of attempting suicide (4-5), gun owners are less likely than non-gun owners to report suicidal ideation.
According to the authors, these findings mean gun owners with a high probability of suicidal behavior may not be detected by psychiatric screenings that attempt to assess suicidal ideation.
"In this study, in subgroups with lower probabilities of suicide attempt, gun owners and non–gun owners showed similar patterns of suicide risk item endorsement, but when the probability of a suicide attempt increased, gun owners were less likely than non–gun owners to endorse passive and active suicidal ideation," the authors explain. "These findings suggest that assessing a broader range of suicide risk indicators may improve risk detection."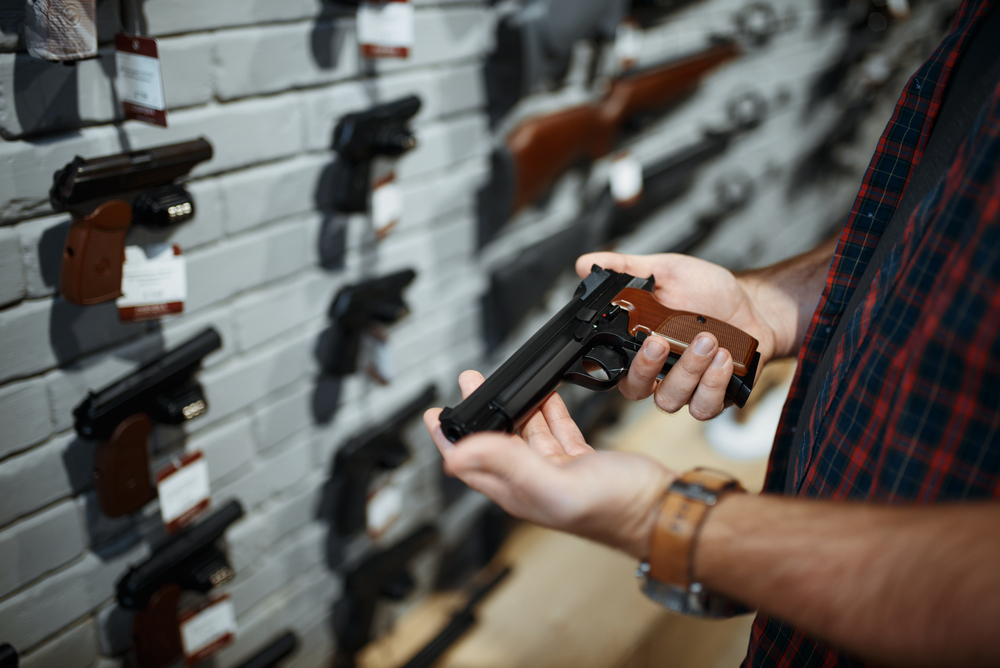 Gun owners are more likely than non-gun owners to die by suicide. This risk is so pronounced that some authors have called it an epidemic. The risk of suicide by firearm also appears to be linked to poverty rates in the United States.
Psychiatric treatment has largely failed in its attempts to prevent suicide. Antidepressant use and suicide rates have substantially increased in recent years in the United States. Even with bias and financial conflicts likely leading to an underestimate, antidepressants have been found to increase suicide risk at all ages. One study found that antidepressant use more than doubles the risk of suicide.
Benzodiazepines like Xanax have also been linked to increased suicide risk. Researchers have suggested this may be due to the drug's effects on impulsivity and aggression, the devastating withdrawal symptoms, and toxicity associated with overdose.
Anti-manic drugs like Lithium are commonly prescribed to prevent suicide. However, one recent study found the drug was no better than a placebo in preventing suicide attempts. Similarly, research has found that electroconvulsive therapy does not affect suicide risk.
Involuntary psychiatric hospitalization increases the risk of suicide. One piece of research found that suicide risk is 100 times greater than average following discharge from a psychiatric hospital and remains elevated for years.
The authors explain that suicide rates in the United States have increased by 30% since 2000. Firearms are the most common method of suicide. Previous research has shown that gun ownership increases suicide risk. However, according to the authors, there has been little investigation into how suicidal ideation and behavior correlate to death by suicide. The current research attempts to fill this knowledge gap.
The researchers used online survey data (the SITBI-R) from 9153 participants. Each participant was at least 18 years old, lived in the United States, was able to speak and understand English, and answered either "yes" or "no" to a question about firearm ownership on the SITBI-R.
According to the authors, five subgroups of distinct response patterns to the SITBI-R emerged. Among gun owners, group 1 demonstrated an absence of active and passive suicidal ideation, suicidal behavior, suicidal planning, and non-suicidal self-injury (NSSI). Group 2 lacked suicidal behavior but often reported wanting to disappear, not exist, or go to sleep and never wake up. Group 3 demonstrated no patterns in their responses. Group 4 lacked the wish to go to sleep and never wake up but demonstrated thoughts about specific methods of suicide and preparatory behavior and a desire to disappear, active suicidal thoughts, and suicide attempts. Group 5 was characterized by active and passive suicidal thoughts, ambivalent thoughts of suicide, and thoughts about specific methods. Among gun owners, group 4 was the most likely to have recently attempted suicide.
Among non-gun owners, groups 1-3 demonstrated similar response patterns to gum owners. Group 4 showed active and passive suicidal ideation but lacked suicidal behavior overall. Group 5 again demonstrated similar response patterns to that of gun owners, with the addition of increased thoughts about a specific place to carry out suicide plans.
The authors conclude that gun owners and non-gun owners at similar risk of suicide do not endorse similar suicidal thought and behavior levels in psychiatric survey tools. Consistent with previous research, gun owners were generally more likely to have passive and active suicidal thoughts than non-gun owners. However, this was only true in the groups least likely to demonstrate suicidal behavior (1-3).
In the groups most likely to demonstrate suicidal behavior (4-5), self-disclosure of suicidal thoughts was more likely to be linked to suicide attempts in non-gun owners. For gun owners, preparatory behavior and thinking of specific methods of suicide were most commonly related to suicidal behavior. In other words, self-reported suicidal ideation may not be a good predictive factor for suicide in gun owners. The authors conclude:
"The findings suggest that supplementing passive and active suicidal ideation items with items assessing thoughts about specific ways or methods of attempting suicide and/or taking steps to prepare for a suicide attempt may improve detection of subgroups at high risk of a suicide attempt. "
****
Bryan, C. J., Bryan, A. O., Wastler, H. M., Khazem, L. R., Ammendola, E., Baker, J. C., Szeto, E., Tabares, J., & Bauder, C. R. (2022). Assessment of Latent Subgroups With Suicidal Ideation and Suicidal Behavior Among Gun Owners and Non–Gun Owners in the US. JAMA Network Open, 5(5), e2211510. https://doi.org/10.1001/jamanetworkopen.2022.11510 (Link)