A live Town Hall featuring a  private screening of the film "Drunk on Too Much Life" followed by a panel discussion
February 23, 2023
11 a.m. -1 p.m. EST (8 a.m. PST; 4 p.m. GMT; 5 p.m. CET)
We at Mad in America are pleased to announce an online screening of the feature-length documentary "Drunk on Too Much Life." 
"Drunk on Too Much Life" is an intimate and powerful documentary following the filmmakers' 21-year-old daughter's mind-opening journey from locked-down psych wards and diagnostic labels towards expansive worlds of creativity, connection, and greater meaning. On their journey, the family begins to question the widespread idea that mental illness should be understood in purely biological terms and learns the myriad ways that madness has meaning. Recovery is not a straight path to being cured but a crooked and bumpy journey and series of small awakenings.
Moderated by Family Resources Editor Miranda Spencer, the event will be followed by discussions with the producers and stars of the film.
You can watch a trailer below.
About the Filmmakers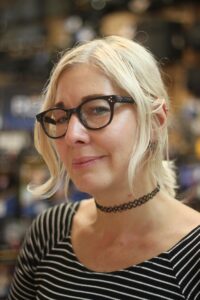 Michelle Melles is a Canadian-American filmmaker, producer, story editor, and writer based in Toronto. Michelle has been creating social issues documentaries for over 20 years. She has worked for some of the top broadcasters and television shows in Canada and the U.S., producing and writing numerous TV documentaries and stories.
Pedro Orrego is a seasoned and award-winning TV writer, producer, and musician. For over two decades, he has worked on numerous TV series and documentaries for the top broadcasters in Canada and the United States.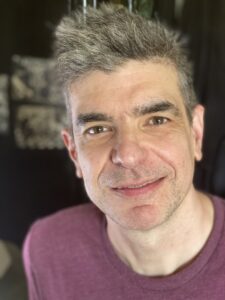 Under their banner, Parallel Vision Pictures, Michelle and Pedro seek to tell independent and engaging stories that challenge preconceived ideas and offer unique ways of perceiving the world. "Drunk on Too Much Life," focused on their daughter Corrina's experience with extreme states and the mental health system, is the family's first feature-length documentary. They continue to use the film to ignite social change, open hearts, and raise awareness of a more holistic and complex understanding of mental health beyond an illness-only paradigm.
Other Panelists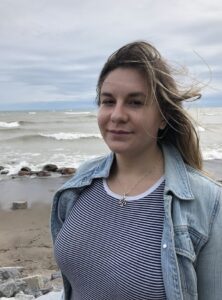 Corrina Orrego is a poet, artist, musician, and peer support and personal support worker with a background in psychology. Corrina has many years of peer support experience. She continues compassionate care and social activism wherever she can.
Sascha Altman DuBrul, M.S.W., is a psychotherapist, coach, and workshop leader in private practice. The co-founder of The Icarus Project, he is currently working closely with the Institute for the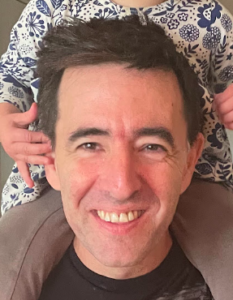 Development of Human Arts. His interests lie at the intersection of the public mental health system and the Mad Underground.
Moderator
Miranda Spencer is Mad in America's Family Resources Editor. A journalist, media critic, and book editor for more than three decades, she is committed to ensuring everyone seeking mental health support has access to complete information and empowering choices.
How to Participate
Registration is required, which you can do here. The event will be held on the Zoom platform.
Tickets: $10 USD. Funds will support Mad in America to continue its work as a non-profit organization and contribute to the film's impact campaign. We understand that not everyone can afford the expense at this time. If needed, please type in the code toomuchlife for a free ticket.
Please contact Carina Ruggiero at [email protected] for accessibility assistance and/or technical support.
Note: Audience members who wish to purchase a DVD of "Drunk On Too Much Life" from New Day Films can do so at the discounted price of $49. The DVD has a chapter-by-chapter breakdown of the film and includes a bonus short documentary, "Kevin & Dave Go to Montreal." Details to be announced after the screening.
***
Mad in America hosts blogs by a diverse group of writers. These posts are designed to serve as a public forum for a discussion—broadly speaking—of psychiatry and its treatments. The opinions expressed are the writers' own.
***
Mad in America has made some changes to the commenting process. You no longer need to login or create an account on our site to comment. The only information needed is your name, email and comment text. Comments made with an account prior to this change will remain visible on the site.