Prominent international psychiatrists led by Ana Gómez-Carrillo and Laurence Kirmayer of McGill University in Québec recently published a theoretical article in Lancet Psychiatry proposing a new way for psychiatry to push past biological reductionism.
They present an integrative cultural-ecosocial system approach to conceptualizing cases and providing person-centered care. The authors note the current issues with reductionist neuroscientific paradigms in psychiatry that prioritize biomedical approaches to explain psychopathology at the expense of patients' experience and social context.
"Any analysis of brain function that separates neurobiology from the social environment limits clinical understanding, ignores major determinants of health, and restricts scientific advances in therapeutics, including biological, psychological, and social interventions," the authors write. "This dilemma has been recognized even by staunch advocates of the potential for psychiatry as 'clinical neuroscience.' Illness trajectories depend on developmental processes, learning, and behavioral interactions on multiple spatial and temporal scales, which involve levels of the organization across neurobiological, cognitive–affective, interpersonal, and social systems."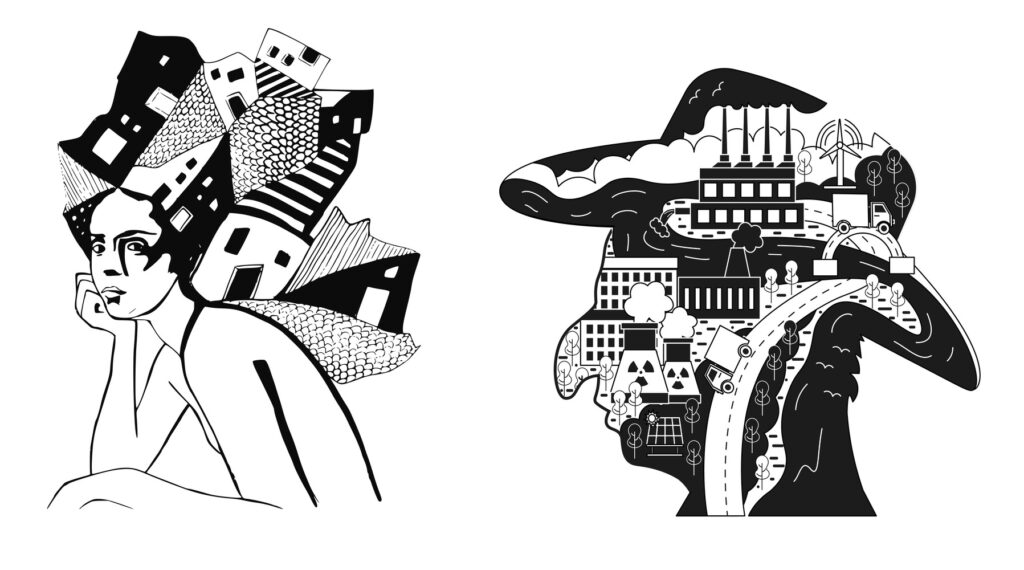 To address the social factors of clinical presentations, the field has felt pressure to improve clinicians' cultural and structural competencies in their practice. Alternative models of psychopathology have also been proposed, which offer critical perspectives that more fully consider the social and historical conditions involved. However, it's largely unclear how these contexts directly impact someone's psychology or biology. While taking a biopsychosocial approach to clinical care is often suggested as routine practice, it is critiqued for its conceptual vagueness and lack of integration between the three levels of biology, psychology, society, and culture.
The authors put forward an ecological approach that meaningfully integrates biological, social, and cultural systems by integrating concepts from dynamic systems, cognitive science, computational neuroscience, and cultural psychiatry. This cultural-ecosocial system approach is meant to provide a framework to guide clinicians by informing case formulations that are used to understand and treat their patients.
Through ecology, we can understand how organisms and systems dynamically interact and influence one another over time in loops that shape an individual's psychology. This ecological perspective can help clinicians understand and treat patients in psychotherapy from a less individualistic perspective. Using perspectives in dynamic systems and cognitive science, this approach expands the ecological model by considering the processes of embodiment, enactment, embeddedness, and extension to integrate the levels of organization in the biopsychosocial. The authors elaborate on these concepts:
"In social epidemiology, the concept of embodiment represents the many ways in which social structure and interaction during the lifespan affect bodily processes both directly (through physiological effects) and indirectly (through processes of learning and attention that are mediated by culture and context). In addition to this approach, 4E cognitive science recognizes that the body's structure and physiology affect cognition, behavior, and experience. These effects result in cycles of interaction—or loops—between bodily physiology (i.e., embodiment) and modes of self-presentation and self-construal (i.e., enactments), which are embedded in and extended through active engagements with social contexts and the wider environment."
Individuals physically embody the environments they're embedded within, shaping their thoughts. Individuals enact this embodiment by constructing their perceptions of the world and themselves, which leads them to adaptive action and extend themselves within specific relational systems. This includes learning subtle ways to communicate with others in your social network for purposes of emotion regulation and decision-making support.
Clinical formulations from this cultural-ecosocial perspective are focused on describing these causal loops between embedded embodiment and extended enactment. Treatment can then be targeted to change these loops in ways that lead to better regulatory dynamics. Since a large part of treatment effectiveness rests on how patients interpret their experience, the authors stress that clinicians should focus on patient subjectivity, agency, self-understanding, and social positioning along with neurobiology to account for psychopathological processes.
Personal and cultural meanings of illness and health influence the course of illness, help-seeking, and treatment expectations, as evidenced when patients use biomedical explanations for their experience. Thus, cultural formulations, including those focusing on structural determinants of health, are crucial to the culture-ecosocial approach to clinical work.
According to the authors doing such work "requires systematic attention to the interaction of four key dimensions of social and cultural context." They elaborate:
"First, the lifespan developmental dimension includes individual variation in developmental exposures, learning, personal history, life-course events, transitions, and trajectories. Second, the social–structural dimension includes structural, contextual, and interactional determinants of vulnerability, adversity, precarity, and resilience. This dimension also encompasses exposure to stigmatization, racism, discrimination, marginalization, and oppression, as well as support, empowerment, and access to resources. Third, the cultural–historical dimension includes the embedding of health and illness in social, cultural, and historical systems of meaning, knowledge, and practice, which affect illness explanations, coping, help-seeking, treatment expectations, and response to interventions. Fourth, the experiential dimension includes individuals' experience of illness, self-understanding, awareness, and ways of living with their symptoms in the context of their lifeworlds."
Biological, psychological, and social processes are thought to be subsystems of a larger multilevel system where events on one level can cause an effect on any other level. Clinicians are to identify and engage in these loops between levels that are most clinically relevant and useful to make sense of the patient's presentation. Through evaluating evidence for factors from these different levels causing the persistence or exacerbation of symptoms, clinicians can build a dynamic understanding of these cyclical psychopathological processes.
As the patient changes in response to treatment, in how they understand the nature of their symptoms, and their overall life circumstances, clinicians can evolve their formulations to guide further assessment and treatment. The authors provide a case example to illustrate how this cultural-ecosocial systemic approach can be applied to case formulation centering on embodiment, enactment, embedding, and extension on integrating these systems.
****
Gómez-Carrillo, A., Kirmayer, L. J., Aggarwal, N. K., Bhui, K. S., Fung, K. P.-L., Kohrt, B. A., Weiss, M. G., & Lewis-Fernández, R. (2023). Integrating neuroscience in psychiatry: A cultural–ecosocial systemic approach. The Lancet Psychiatry, 10(4), 296–304. https://doi.org/10.1016/S2215-0366(23)00006-8 (Link)