A global movement is calling for a change to the Diagnostic and Statistical Manual of Mental Disorders (DSM-5), the American Psychiatric Association's approach to assessing and diagnosing mental disorders. A new publication from the International Journal for the Advancement of Counseling reviews the emerging efforts to challenge and replace the DSM-5 framework.
Researchers led by Krista Malott specifically point to the critical limitations of DSM-5 and its diagnostic medical model. In particular, the DSM has faced increasing criticism due to its apparent insensitivity to cultural context and norms and its alleged ties to the pharmaceutical industry.
"Mental health counseling is a profoundly political experience. As asserted by the self-described decolonizing therapist, Mullan: 'We cannot heal drinking from a poisoned river'… A multitude of stakeholders across the globe, from scholars, to practitioners, to clients receiving mental health services, are fighting to redress that poison. In spite of these efforts, the current DSM system remains entrenched, reifying the status quo and, as a consequence, failing and at times harming clientele."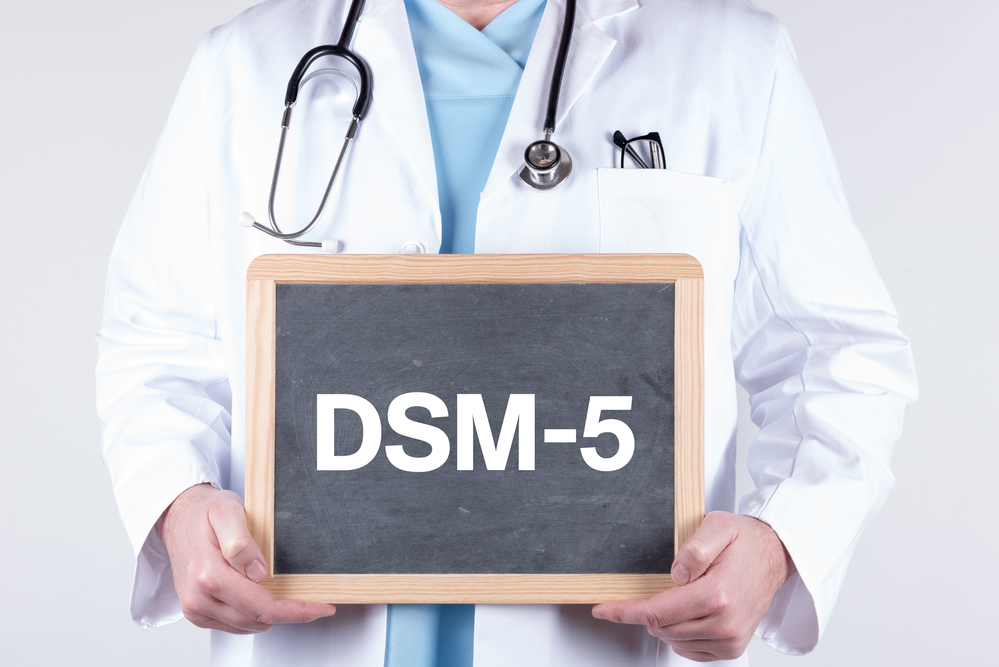 Scholars, mental health practitioners, and clients are among those calling for a system more grounded in patients' perspectives, as current diagnostic labels are perceived to sometimes marginalize or misrepresent those diagnosed. In addition, critics argue that these labels can mask the impact of societal injustices and personal experiences, often pathologizing the individuals' reactions to their circumstances.
Alternatives to the DSM that are more culturally affirming and less pathologizing are being explored, backed by a decolonial, intersectional epistemic framework. Despite some acknowledgment of the DSM's utility in providing relief through diagnosis and facilitating communication between professionals, the call for a more ethical, contextual, and culturally sensitive system is gaining momentum.
First, the medical diagnostic categories may be framed as objective to assess an individual's mental illness through the medical framework; they are, in fact, subjective to cultural norms and hence have questionable reliability and validity. Malott furthers this point by referring to an open letter written by stakeholders critiquing the medical model:
"Despite billions of dollars of research investment … psychiatric diagnoses are plagued by problems of reliability, validity, prognostic value and comorbidity. Significantly, diagnostic categories do not consistently predict response to medication or other interventions."
Second, the framework of DSM-5's diagnostic model tends to put a stigmatizing label on clients. Doing so disregards the clients' and counselors' unique experiences and healing methodologies. Authors argue that the current model undermines the contextual and socio-environmental cause of individuals' distress and mislabels them as problematic. Authors quote fellow scholars Johnston and Rosenthal:
"The most damaging effect diagnostic labels is to obscure people's personal meanings, conceal their stories, and sever the link between their distress and circumstances of their lives … This, in essence, is pathologizing -the assumption that because individuals exhibit certain sets of symptoms,  they are themselves disordered."
Further, because Western psychiatrists and medical professionals established DSM-V, this effect can particularly damage marginalized groups. Professionals of color have applied decolonizing concepts to mental health, urging the sector to understand the links between societal trauma and mental distress. They propose a shift away from Eurocentric norms towards approaches that resonate with the cultural contexts of patients. This has prompted calls for the DSM to be replaced with more humanistic, client-centered support.
As cultures and norms that differ from Western customs often become pathologized, authors highlight the need for decolonization in the mental health field. That is, diversifying the understanding of symptoms and treatments so that it is appropriate for each client with unique backgrounds and circumstances. Malott explains:
"A decolonizing lens strives to decenter the dominant, or Eurocentric, status quo that underlies the current mental health system (…), to relinquish power over the client and helping process, pluralize methodologies, redress injustice, and honor clients' multiple and complex ways of being (…). Such an approach suggests, as one option, the replacement of the diagnostic system entirely and, potentially, shifts in mental health services as they are currently known to offer more humanistic and client-centered support. In this way, mental health practices would ultimately be placed 'back in the hands of communities' for whom we serve—the global majority."
Lastly, the authors question the possibility of corruption with the system of DSM-5 as a significant majority of the contributors to the DSM-5 were closely tied to the pharmaceutical industry. Similarly, as insurance companies, too, only allow coverage when there has been a diagnosis, it appears this model is used to benefit businesses more than clients.
Amidst these limitations, authors call for incorporating a multiculturally-affirming framework that validates the client's unique background, experiences, and coping strategies while alleviating the damage of labeling and stigmatizing the client. Three levels of change are suggested to achieve this.
First-order models are closely aligned with current diagnostic practices and include the International Classification of Diseases (ICD) by the World Health Organization (WHO) and the Hierarchical Taxonomy of Psychopathology (HiTOP). Both are comprehensive categorization systems for physical and mental illnesses, addressing significant shortcomings of the DSM (Diagnostic and Statistical Manual of Mental Disorders), like considering cultural influences on psychopathology and moving from discrete categories to a dimensional approach. However, despite their improvements, they continue to align with a primarily biological and medicalized perspective of mental health.
Second-order models challenge the medical model perspective, focusing on a more contextual, client-centered, and relational approach to diagnosis and treatment. Often born from dissatisfaction with the current diagnostic system, these approaches prioritize client voice and collaboration in the healing process. Examples include the Partners for Change Outcome System (PCOMS) and the International Hearing Voices Movement, which aim to honor the client's voice, normalize experiences like voice-hearing, and advocate for egalitarian counselor-client relationships. Another alternative is the Informed Consent Model for transgender health, which abandons the pathologizing' gender dysphoria' diagnosis in favor of collaborative decision-making and support.
Lastly, third-order change models, such as contextual and decolonizing models, deviate widely from current practices by emphasizing addressing broader contextual issues, like power and oppression, which cause client distress.
The authors explain:
"A decolonizing approach recognizes the profound ways that colonialism and imperialism have shaped the world's history (…). Although colonization in a traditional sense has ended, its impact are still seen today in the U.S. in contemporary issues such as redlining (and related, ongoing segregation), racial and intergenerational trauma, poverty, homelessness, police violence targeting Black Americans, and BIPOC populations experiencing internalized hatred and a sense of disconnection from their culture and traditions (…). Such imperialistic practices contribute to the worsening mental health condition for minoritized individuals and communities."
Frameworks that explore the roots of distress in relation to historical and current oppression would protect clients from pathologizing their experience and can foster a client-counselor relationship that collaboratively identifies a coping strategy fitting for that client's unique individual, familial and social background.
This seems particularly important as culturally normative traits are pathologized when it does not fit the western-norm. For example, high levels of interdependence, cherished in collectivist cultures, can be diagnosed and stigmatized as a dependent personality disorder.
This multidimensional shift calls for systemic changes in counselor education, counseling practices, and the operations of governing bodies. Starting with counselor education, scholars are advocating for curricular changes to foster a more critical analysis of the prevailing DSM system. In addition, they argue for educating future counselors on culturally appropriate and non-diagnostic alternatives that address the systemic impacts of colonization, racism, and oppression on people's mental health.
Within counseling practices, there is a strong push to make organizations more welcoming to marginalized groups and to replace the traditional medical and expert model with one that recognizes the unique cultural experiences of clients. Advocates argue for creating spaces that honor clients' cultural forms of healing and expression and for counselors to engage in personal and professional work to serve their clients better.
On a broader scale, this movement demands systemic and political actions, like decoupling mental health payment from diagnostic labeling to make services more accessible. They also call for the development of alternate models of help that don't rely on diagnosis but focus on culturally appropriate assistance, with client input at the forefront.
Promoting scholarship in this area and ensuring public access to research findings is critical to this movement. Advocates argue that leading mental health organizations must be at the forefront of these changes, providing resources and lobbying for policy changes.
The advocates contend that this global shift towards a more decolonized, culturally affirming approach to mental health counseling will lead to more effective and socially just practices. It also recognizes that mental health counseling is deeply political, acknowledging that the existing DSM system often fails clients, especially those marginalized by the current power structure. However, with the amplification of clients' voices and the growing calls for social justice and decolonization, change seems to be underway, and progress is in sight.
****
Malott, K.M., Barraclough, S. & Yee, T. Towards Decolonizing Diagnosis: a Critical Review and Suggested Alternatives. Int J Adv Counselling 45, 1–17 (2023). https://doi.org/10.1007/s10447-022-09501-0 (Link)