Amid rising awareness of civil rights violations in mental health systems, a newly published article in the American Journal of Orthopsychiatry, led by Erika R. Carr from Yale's Department of Psychiatry, emphasizes the crucial role psychologists could play in championing a shift to recovery-oriented care.
Carr and her colleagues present a compelling argument for transforming the current medical model of care into a recovery-oriented approach that upholds the human rights of service users. This change is particularly advocated for those diagnosed with severe mental illness, especially within the public sector.
Carr and her team call for comprehensive changes across the institutional, community, and federal levels. These changes aim to create advocacy opportunities and facilitate social justice actions that support and collaborate with individuals determined to be severely mentally ill.
"Admittedly, many of these forms of advocacy take courage, stepping out of comfort zones as psychologists, and the awareness that there will be challenges, which must be faced," Carr and colleagues write.
"Some of these challenges psychologists face are related to navigating our systems of care astutely, to be a voice of strength and change, while being effective and not distancing other disciplines, who still have growth in this area to expand upon."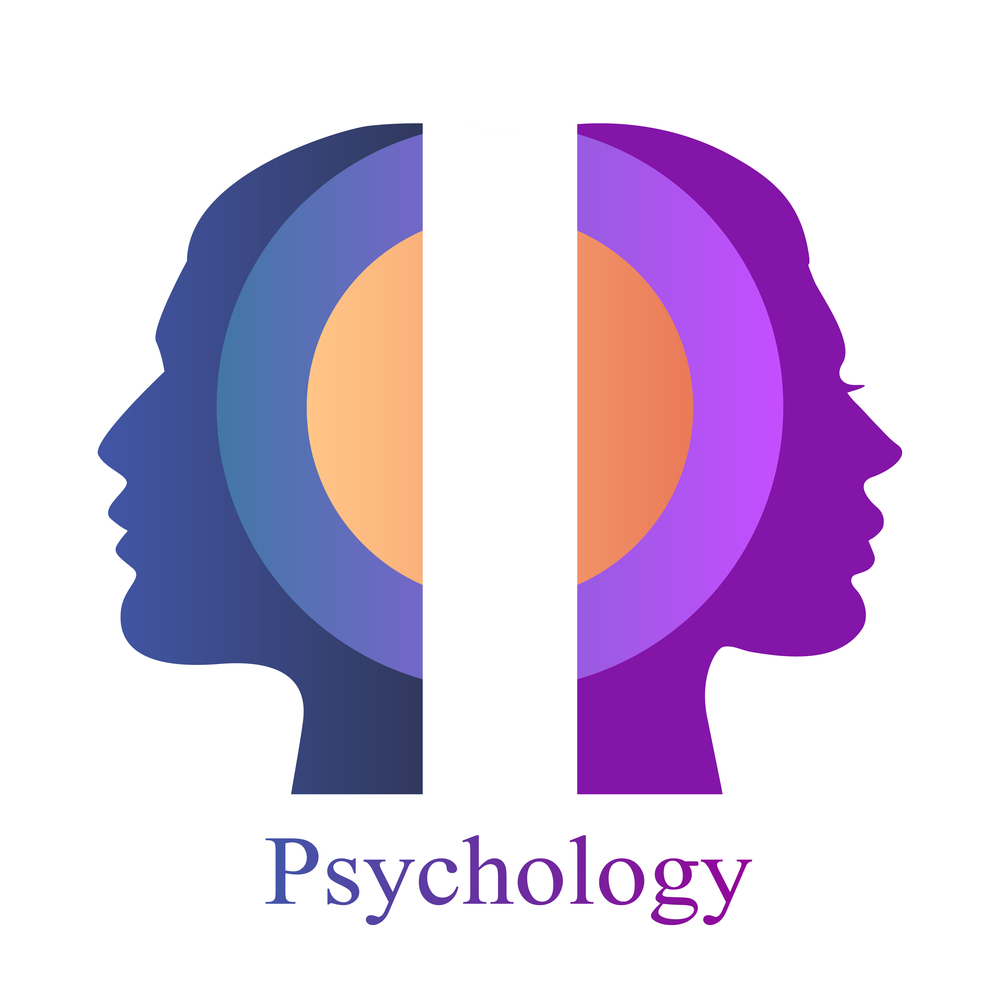 Most psychiatric settings use the traditional medical model, which focuses on diagnoses, symptoms, and a medical understanding of the etiology of mental health, with the primary treatment modality being compliance with psychopharmacological treatment. Service users have long reported feeling devalued by this approach and feeling as if treatment was coercive due to an over-emphasis on taking medication that often precipitates threatening behavior by staff to promote compliance.
Additionally, the medical model has long been criticized for overlooking the social determinants of mental health, such as structural racism, poverty, stigma, housing, education, and more. This causes a myopic understanding of professionals about the real-life challenges facing patients.
As agents of social change, psychologists training places them in a unique position to challenge the medical model of care and focus on a recovery-oriented model that centers around building meaningful lives and honoring the respect and dignity of patients with a human rights-based approach to treatment.
Given the history of human rights violations in psychiatric settings, particularly state or public health settings, there has been a movement towards more person-centered, rights-based, and recovery-oriented care.
The authors argue that advocacy is a fundamental aspect of making changes that align with a recovery-oriented model of care and that psychologists working in state hospitals and other public sector settings play a crucial role in facilitating positive change for individuals, systems of care, and at the sociopolitical level.
While many psychologists lack specific training in severe mental illness and training specifically within advocacy, they still find themselves doing this work often in the field, particularly when it comes to patient readiness for discharge. To address this lack of training, the authors suggest four primary areas to help guide psychologists toward a more recovery-oriented model of care: advocating for patients, staff, and psychology as a discipline.
Advocating for Patients
Advocating for patients often starts at the individual level through group and individual therapy focused on helping patients identify contextual and systemic factors that influence their symptoms, skill building, reducing stigma, and increasing self-esteem and hope. The authors write,
"Psychologists in these settings practice advocacy by empowering the people they work with to view their experiences not just as individual illnesses but as reactions to and adaptations to a difficult upbringing, experiences of trauma, a culture of discrimination, and the sociopolitical context that has little tolerance for difference or dissent."
This approach is aligned with social justice initiatives, where psychologists refocus on the societal context rather than focusing on the medical model that adopts a narrative of chronic disease and illness management. This also provides pathways for the patient to become empowered to act in the face of oppression rather than fall victim to it.
Understanding oppression as a contextual factor that creates conditions of mental illness highlights the need for psychologists to take action to end the effects of oppression on patients' lives, and certain American Psychological Association guidelines even refer to psychologists as "change agents."
This can be especially crucial and challenging in the context of state psychiatric hospitals where most patients receive treatment through the criminal justice system, often having pled "not guilty by reason of insanity" (NGRI). In these restrictive settings, there is tension around hospital policies and helping patients maintain safety under fewer restrictions. Many hospital policies cite "safety first," and the authors urge professionals to consider the need for patients to learn how to make mistakes and tolerate distress to truly promote a recovery process, suggesting "safety first, but not safety only." The authors write,
"Advocating for the rights of patients includes advocating for the right to fail, which can increase distress for staff members who fear both for the patient and for liability. The right to fail is the idea that there is freedom in being able to make one's own choices and make failures and mistakes, using them as an opportunity to learn from them with forward movement."
Advocating for Staff
In the context of inpatient facilities, it is common for psychiatric technicians and aides, often known as mental health workers, to have the most direct contact with patients. Psychologists and other mental healthcare professionals often interact with patients only for a few hours during the week for individual and group therapy and perhaps treatment team meetings. The mental health workers and nursing staff often experience the most taxing demand and the most complex behavioral challenges that lead to burnout and low morale on the units.
The authors consider what has been coined "compassion fatigue" as a significant issue for psychiatric technicians and mental health workers in these settings. Compassion fatigue has been known to decrease effectiveness among mental health professionals and give rise to feelings of inequity, emotional and physical exhaustion, depersonalization, touchiness, and even vicarious trauma.
Psychologists can play a role among staff to create systemic interventions aimed at decreasing compassion fatigue, such as including mental health technicians' input when planning treatment. This type of involvement may increase treatment implementation efforts and create an investment and ownership of the plans developed in collaboration with staff.
Psychologists advocating for staff is critical when considering the layers of structural inequality at the organizational level in state-run facilities. The authors write,
"Ironically, dynamics within these workplaces also occur related to structural racism, classism, and oppression, as many times those serving in psychiatric technician jobs are people of color, making less pay, with more lifetime traumatic experiences and racialized trauma, who have less education and though they may spend the most time with patients, they may feel the least heard and valued and actually be the least valued."
This knowledge highlights the necessity for psychologists to advocate for increased training opportunities for mental health technicians, focusing on evidence-based practices and self-care, mindfulness, and relational strategies. Psychologists can also use their power to advocate with senior administration for more of these opportunities directly, and while psychology may not be able to ensure participation, they can provide informal training relationally and through modeling, the dissemination of information, and encouraging questions from mental health technicians.
Advocating for Psychology
Frequently, systems of care are unaware of psychologists' areas of expertise and skill and need psychoeducation about the roles that psychology can fill. Research has shown that there is a need for psychologists to engage in more educational dialogue about their unique skill sets so that they can engage in interdisciplinary treatment as well as create further organizational and structural change. The authors write,
"In some systems, advocating for different approaches to care may be experienced as threatening to physicians, who may typically hold most of the power in the organization. To avoid such power struggles, psychologists should be clear with open communication regarding the role and expertise of the psychologist and how it differs from (and complements) the psychiatrist's role."
The authors state that it is psychology's responsibility to help change and shape the narrative by which the mental field and public view them. However, to date, there remains a lack of psychologists working in state hospitals and other public mental health settings, with the majority of clinical staff being psychiatrists and master's level social workers.
Advocating for Recovery-Oriented Care
The authors use all of the aforementioned areas of advocacy to urge psychologists to take up the cause to transform systems of care to become more patient-centered, socially justice and recovery-based. Despite the considerable traction of recovery-oriented care in public sector spaces, particularly inpatient units, there has remained a struggle for this model to become more than just a rhetorical aim or buzzword.
The fundamental principles of recovery include self-direction, empowerment, holistic, nonlinear, strengths-based, peer support, respect, responsibility, and hope. The authors write,
"Integration of such a multifaceted set of principles in a setting dominated by the medical model requires strong and ongoing advocacy on the part of psychologists, who have many tools at hand to move these principles of recovery away from existing merely in the abstract."
In closing, the authors highlight that these changes will require bravery and involve rethinking some of the ways in which psychologists have been trained to be "value neutral." The authors write,
"This is not a challenge that is easy as many psychologists have frameworks or identities of neutrality, have been taught from such perspectives, have been influenced systemically that neutrality should be the case and is possible, and have had little to no training on how to engage in advocacy efforts. The field needs to grow in its efforts to teach advocacy and social justice action agendas in training, practicum's, as well as within long term career experiences so these are not just ideological concepts that sound exciting and appeasing in a classroom, but concepts which can be put in to action, in diverse forms and settings."
****
Carr, E. R., Davenport, K. M., Murakami-Brundage, J. L., Robertson, S., Miller, R., & Snyder, J. (2023). From the medical model to the recovery model: Psychologists engaging in advocacy and social justice action agendas in public mental health. American Journal of Orthopsychiatry, 93(2), 120–130. https://doi.org/10.1037/ort0000656 (Link)