A new issue of World Psychiatry features an important commentary by Dr. Dainius Pūras and Dr. Piers Gooding on coercion in psychiatry and international human rights laws. Dr. Pūras, the United Nations Special Rapporteur on the right to health, has previously called for a radical shift in global mental health treatment approaches and policies. In this new commentary, Pūras and Gooding demand action and resources to address coercion and human rights violations in psychiatry and mental health treatment.
"Coercion in psychiatry and broader mental health services is rising worldwide," they write. "This fact demands not merely discussion but action."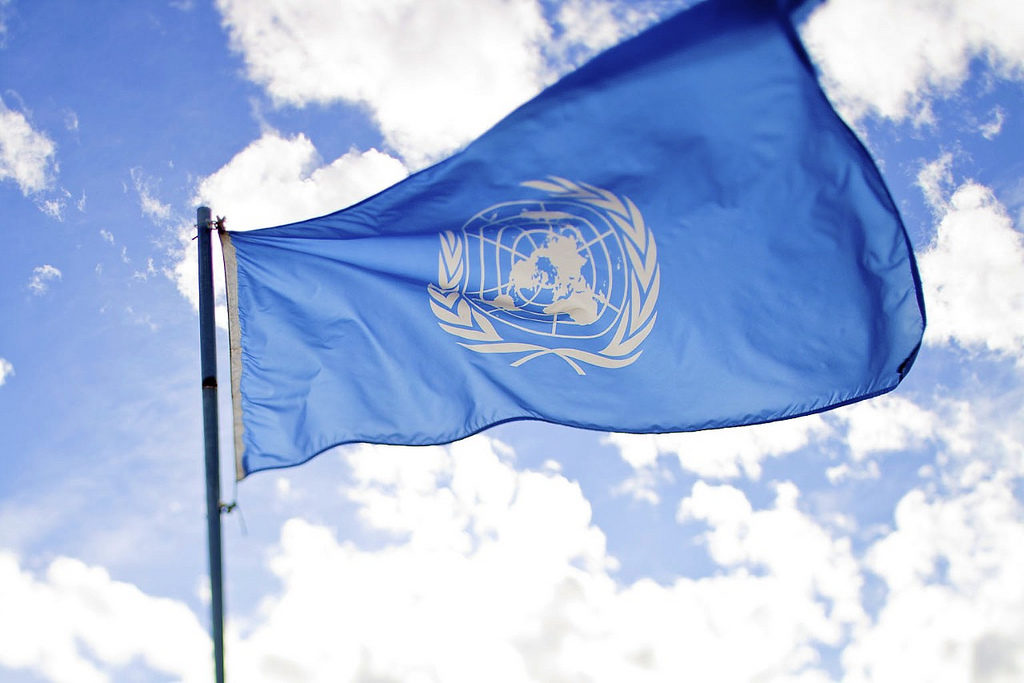 Pūras and Gooding argue in favor of a rights-based approach to health that prioritizes human dignity and individuals' will and decision preferences. They argue that psychiatry, and mental health services more broadly, have focused instead on implementing coercive practices and the imposition of treatment.
Proponents of this traditional approach argue that such practices, including involuntary hospitalization and forced treatment, do not exclude the possibility of preserving individuals' autonomy, dignity, and right to life. Others, however, assert the opposite and take the stance that the two are incompatible:
"Those against argue that the non‐consensual imposition of mind‐ and body‐altering drugs based on narrow conceptions of impairment, poorly evidenced claims about 'risk' and 'necessity', and a limited range of alternatives, is incompatible with dignity and autonomy," Pūras and Gooding write.
The authors promote an alternative to the status quo, urging stakeholders to "rethink conventional wisdoms, address long-standing power imbalances and implement innovative practices." The Convention on the Rights of Persons with Disabilities (CRPD), an international human rights treaty established by the UN in 2008, has provided an avenue for dialogue and opened up possibilities for political action.
"The CRPD provides a unique opportunity to liberate not just users of mental health services but the entire field of mental health from a legacy of stigma, hopelessness and discrimination," they write. "It does so by upholding a social model of disability that favors consideration of human rights instead of a medical model, which has perpetuated human rights violations and social disparities."

"The directive of the CRPD to embrace a social or 'human rights' model of disability and move away from a 'medical model' of disability has strategic advantages, including shining a light on the many social, political and economic factors that create grave disparities for people with mental health conditions or psychosocial disability."
Moreover, by implementing a medical model that obscures the impact of social disparities, social power imbalances and oppression are perpetuated and deepened, argue Pūras and Gooding.
"Indeed, the CRPD challenges centuries of legally sanctioned prejudice. However, 'exceptions' remain at the domestic level, in law, policy, and practice, and they filter into the norm, fostering power asymmetries, the overuse of biomedical interventions, and the disempowerment of an already marginalized population. Systemic violations follow. This status quo, which can be observed on a global scale, is no longer acceptable."
They conclude that a rights-based approach can be implemented as a new way forward:
"A rights‐based approach can provide a pathway to the future of mental health care we want for all. The CRPD can be used to promote the investment of human and financial resources into a broad spectrum of support to drastically reduce non‐consensual measures with a view to their elimination."
Read the full report here: https://onlinelibrary.wiley.com/doi/full/10.1002/wps.20599
****
Pūras, D., & Gooding, P. (2019). Mental health and human rights in the 21st century. World Psychiatry, 18(1), 42-43. (Link)
***
Mad in America hosts blogs by a diverse group of writers. These posts are designed to serve as a public forum for a discussion—broadly speaking—of psychiatry and its treatments. The opinions expressed are the writers' own.
***
Mad in America has made some changes to the commenting process. You no longer need to login or create an account on our site to comment. The only information needed is your name, email and comment text. Comments made with an account prior to this change will remain visible on the site.