A "not otherwise specified" (NOS) diagnosis is often used when an individual may have some symptoms related to a psychiatric diagnosis but does not meet enough criteria to warrant a full diagnosis. A new study, published online ahead of print in Psychiatric Services, reveals that the proportion of mental health visits resulting in such NOS diagnoses rose to nearly fifty percent, and that these diagnoses do not result in more conservative psychiatric drug prescriptions.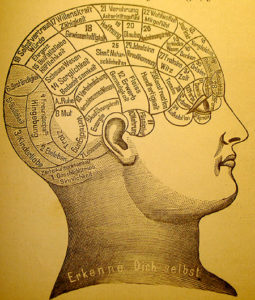 "The increase raises concerns about the precision of psychiatric diagnoses in community care and about the impact on concomitant medication regimens," the study authors conclude.
Using data from a national sample of US physician office visits, researchers examined the trends in NOS diagnoses using the DSM-IV from 1999 to 2010. They also investigated the trends in the prescription of psychotropic drugs based on these diagnoses.
The DSM-IV was the predominant diagnostic system used during this period, and NOS diagnoses were typically used when the number of psychiatric systems reported do not meet the criteria for a full diagnosis. In the newest edition of the diagnostic manual, DSM-V, NOS has been reclassified into "unspecified" and "other specified" diagnoses.
The major finding of this study is that the percentage of NOS psychiatric diagnoses increased from 41.8% to 49.5% from 1999-2000 to 2007-2010. A majority of these NOS diagnoses were made by nonpsychiatrists (57%-61%) over this same period.
"Psychotropic medication prescribing in 2007–2010 by primary care practitioners was more than three times greater than prescribing by psychiatrists."
Additionally, "increases in prescribed psychotropic medication classes (particularly antipsychotics, lithium, and anticonvulsants-mood stabilizers) were greater over the 12-year study period for NOS visits than for full-criteria visits."
The researchers point out that while there has been little research on the reliability of NOS diagnoses, the field trials for the DSM-V revealed that there was very low statistical agreement for subthreshold diagnoses. Despite this fact, that such diagnoses are inconsistent and unreliable, "NOS diagnoses are currently associated with similar proportions of prescribed psychotropic medication for NOS diagnoses as for full-criteria psychiatric diagnoses."
"In research studies, there is no substantive evidence that psychotropic medications (mainly based on studies with antidepressants) are effective for NOS psychiatric disorders."
The percentage of NOS diagnoses is expected to continue to rise, according the authors, as research has found that 53% of adolescents and young adults could meet the criteria for a subthreshold DSM disorder. They cite Joel Paris, who comments that "admitting subclinical phenomena into a classification system is a very slippery slope. The lifetime prevalence of mental disorders could easily come to approach 100%."
The researchers conclude: "The steady increase in psychiatric NOS/ unspecified diagnoses could be a wake-up call for those contemplating further DSM-5 diagnostic improvements, and the increase may lead to change."
*
Rajakannan, T., Safer, D. J., Burcu, M., & Zito, J. M. National Trends in Psychiatric Not Otherwise Specified (NOS) Diagnosis and Medication Use Among Adults in Outpatient Treatment. Psychiatric Services, 0(0), appi.ps.201500045. doi:doi:10.1176/appi.ps.201500045 (Abstract)