A large study of the population in Taiwan reveals that long-term use of benzodiazepine drugs, commonly prescribed for anxiety, significantly increases the risk for brain, colorectal, and lung cancers. The research, published open-access in the journal Medicine, also identifies the types of benzodiazepines that carry the greatest cancer risk.
Benzodiazepines are a group of central nervous system depressants that are commonly prescribed in the general population. Public health research reveals that approximately six to ten percent of US adults were prescribed a benzodiazepine in 2010 and that, in some countries, as many as forty-two percent of the elderly use these drugs.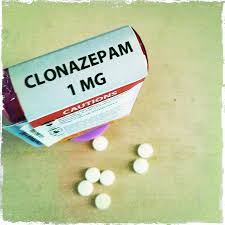 There has been debate in the research over the risk for cancer posed by the long term use of benzodiazepines. Animal studies have reported a relationship between the use of these drugs and thyroid cancer, breast cancer, and liver cancer. While the relationship is not yet definitive, some researchers point out that the risk may be unnecessary as "there is no persuasive evidence for benefits from long term use."
In this study, researchers use the Taiwanese National Health Insurance system to gather information about benzodiazepine use and cancer risk. They found that certain benzodiazepines carried a greater risk than others.
Namely, clonazepam (Klonopin), lorazepam (Ativan), alparazolam (Xanax), bromazepam (Lexotan), zolpidem (Ambien), and zopiclone (Lunesta) were found to have a high risk for cancer while chlordiazepoxide (Librium), diazepam (Valium), medazepam (Azepamid), oxazepam (Serax), and nitrazepam (Mogadon) did not have a significant association with cancer.
Clonazepam (Klonopin) was found to be the most dangerous, carrying a fifteen percent higher risk for cancer than all other benzodiazepine drugs.
The research also revealed that benzodiazepines exposure increased the overall cancer risk up to 21%, specifically for brain 98%, colorectal 25%, lung 10%, esophagus 59%, prostate 36%, bladder 39%, liver 18%, pancreas 41% and other cancers 27%.
This article is published open-access and can be read in full here →
*
Iqbal, Usman, Phung-Anh Nguyen, Shabbir Syed-Abdul, Hsuan-Chia Yang, Chih-Wei Huang, Wen-Shan Jian, Min-Huei Hsu, Yun Yen, and Yu-Chuan Jack Li. "Is long-term use of benzodiazepine a risk for cancer?." Medicine94, no. 6 (2015).