Multiple media sources are reporting on new data from the CDC revealing a substantial increase in the suicide rate in the United States between 1999 and 2014, with a steep increase in rates among girls and women. Few report, however, that the percentage of Americans on antidepressants has nearly doubled over this period.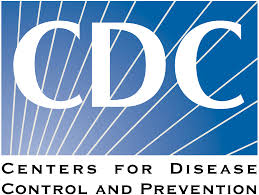 In fact, some have implicated the FDA's Black Box warnings on antidepressants, about the risk for suicide in children and young adults, suggesting that these warnings have deterred people from treatment and contributed to the higher suicide rates.
In an interview with NPR, American Psychiatric Association (APA) president-elect, Maria Oquendo speculated that the lower suicide rates of the 1980s were likely a result of new antidepressants. She later added that, after the addition of the Black Box warnings, she was "anticipating with some dread" some increase in suicides.
"And some of the increment in suicide deaths in the younger populations is potentially linked to an understandable reluctance by physicians who see these youngsters to prescribe antidepressants, even when they're aware that the individual is suffering from depression," Oquendo told NPR.
Similarly, in an article for CNN, Christine Moutier, from the American Foundation for Suicide Prevention (AFSP), said that some of the progress in depression treatment that was made in the 80s and 90s "was undone in recent years because of concerns that antidepressants could increase suicide risk." Moutier's organization, AFSP, has previously been criticized by RxISK and others for its connections, financial and otherwise, to pharmaceutical companies. This relationship was not acknowledged in CNN's coverage.
Research, however, does not appear to support the suggestion that the warning labels have led to a decreased number of antidepressant prescriptions for teenagers or adults. Previously, in 2014, after an article in the BMJ and several media accounts first claimed that the labels decreased prescriptions and increased suicides, researchers challenged and generally refuted this claim.
The FDA warnings were first added in 2004 and research from the CDC reveals that in 2008 nearly 5% of girls between 12 and 17 and 3% of boys used antidepressant drugs.  In an examination of population data from the National Health and Nutrition Examination Survey (NHANES), researchers from Harvard University found that, in adults over twenty, antidepressant use increased from 6.8% to 13% from 1999 to 2012.
Following the FDA's warning, the American Academy of Child and Adolescent Psychiatry (AACAP) issued new guidelines that suggested that children and teenagers with depression begin antidepressant treatments at a low dose. However, new research shows that 60% of children are still beginning SSRIs on a higher than recommended dose.
Notably, the latest data on suicide risks reveal that the suicide rates for women increased by 45% while the rate for males increased 16%. One in four women in the US in their 40s and 50s currently take an antidepressant and women are 2.5 times more likely to take an antidepressant than men.
In the New York Times, Dr. Jane Pearson, from the NIMH's Suicide Research Consortium, said that treatments are improving and becoming more effective, "but we have to figure out how to bake them into health care systems, so they are used more automatically." The research cited for improved treatments reveals that cognitive therapy has been found to reduce suicide attempts by as much as 50%.
Additional research, published last September in JAMA Psychiatry, has demonstrated that antidepressants are not more effective than therapy for moderate or severe depression. Despite the fact that antidepressants are linked to an increased risk for suicide, the American Psychiatric Association guidelines continue to suggest medications as the preferred treatment for moderate to severe depression.