A new study published in Lancet Psychiatry challenges the common practice of locking psychiatric wards to prevent patients from attempting suicide or leaving against the advice of their physicians.  The study finds that locked doors do not stop these behaviors, and the researchers speculate that locked wards may even be worse for patient safety.
Christian Huber, a psychiatrist and lead author of the study, explains:
"These findings suggest that locked-door policies may not help to improve the safety of patients in psychiatric hospitals, and are not generally successful in preventing people from absconding. In fact, a locked-door policy probably imposes a more oppressive atmosphere, which could reduce the effectiveness of treatments, resulting in longer stays in the hospital. The practice may even lend motivation for patients to abscond."
The large 15-year observational study out of Germany examined records from 21 inpatient psychiatric hospitals between 1998 and 2012. The researchers analyzed 145, 738 cases from hospital wards with different policies (locked doors, partly locked, and open) and compared the rates of suicides, suicide attempts, and leaving without permission (with and without returning).
According to their analysis, suicide attempts were actually less common on open wards than on locked wards, and the risk for completed suicides did not appear to differ significantly between ward types. Locking patients in the wards also did not significantly reduce the rate at which patients left (absconding) without return when compared to open wards.
"Absconding might occur when the ward climate is more restrictive, such as on locked and partly locked wards, strengthening the patients' motivation to regain personal freedom and leave the ward when the possibility arises," the researchers write.
"Open and day clinic wards might successfully counter their reduced ability to retain patients physically by providing an improved therapeutic atmosphere, and clinicians should explore how they can adapt—for example—day clinic settings to the needs of severely ill patients."
In an accompanying editorial, Oxford psychiatry professor Tom Burns adds: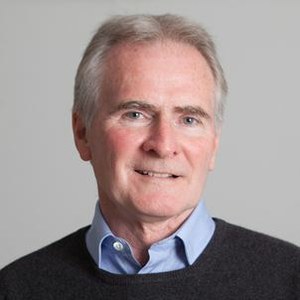 "Throughout western psychiatry, we are witnessing a shift to ever more compulsion and control. National variations seem to reflect local customs and tradition, rather than any demonstrated differences in patient characteristics and needs. At its most basic, this increased compulsion reflects a casualness about patients' rights that calls for urgent attention–virtually every national code of practice is committed to the concept of the least restrictive alternative. This increase in control might also indicate a more worrying trend–a neglect of attention to establishing trusting relationships with troubled and severely mentally ill individuals. If we lose the emphasis on this core skill from our training and practice, it could be very difficult to re-establish. Therapeutic engagement and continuity of care need to move back up our profession's priorities."
Note: Psychologist James Coyne has criticized this study on his "Mind the Brain" blog for PloS, arguing that the data doesn't support the stated conclusions.
You can read his criticism here →  
****
Huber, C.G., Schneeberger, A.R., Kowalinski, E., Fröhlich, D., von Felten, S., Walter, M., Zinkler, M., Beine, K., Heinz, A., Borgwardt, S. and Lang, U.E., 2016. Suicide risk and absconding in psychiatric hospitals with and without open door policies: a 15 year, observational study. The Lancet Psychiatry. (Abstract)