Primary care clinicians and mental health providers face a particular set of challenges when treating individuals with chronic pain. These problems are compounded by concerns regarding medication efficacy and misuse, as well as a feeling among clinicians that they lack appropriate training. The Center for Disease Control & Prevention's Guideline for Prescribing Opioids for Chronic Pain was published in March with the goal of improving communication "between providers and patients about the risks and benefits of opioid therapy for chronic pain…" The authors conclude the report with twelve recommendations, the first being to avoid using opioid therapy as the first line of treatment for chronic pain, as well as discussing the risks of long-term opioid therapy.
"Opioids should not be considered first-line or routine therapy for chronic pain outside of active cancer, palliative, and end-of-life care, given small to moderate short-term benefits, uncertain long-term benefits, and potential for serious harms; although evidence on long-term benefits of nonopioid therapies is also limited, these therapies are also associated with short-term benefits, and risks are much lower."
Opioid medication is associated with serious risks including clinically significant impairments, dependence, and overdose. Despite these risks, primary care clinicians often prescribe opioids for pain, which is particularly problematic as the prevalence of chronic pain amongst adults in the U.S. is increasing, including upwards of 25 million people.
According to a recent study, physicians in primary care are concerned "about opioid pain medication misuse, find managing patients with chronic pain stressful, express concern about patient addiction, and report insufficient training in prescribing opioids."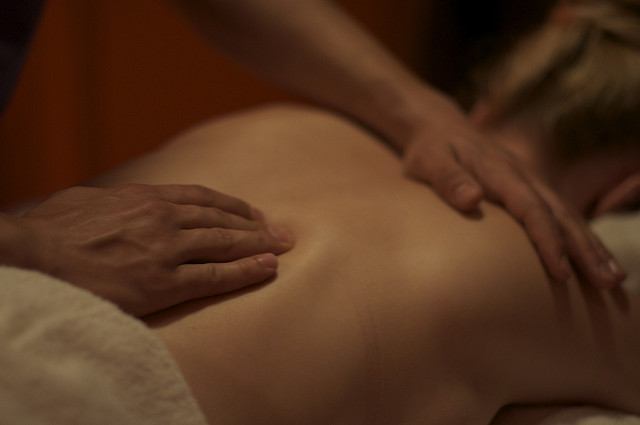 The review process for the latest CDC report was extensive and included an update of a 2014 systematic review on the effectiveness and risks of opioids; the use of a Grading of Recommendations Assessment, Development, and Evaluation (GRADE) framework to evaluate, assess, and grade evidence; and the input from a number of informants including experts, peer reviewers, and the public. The guidelines are intended for individuals with chronic pain – not in active cancer treatment, palliative, or end-of-life care.
The review found no evidence for "a long-term benefit of opioids in pain and function vs. no opioids for chronic pain with outcomes examined at least one year later (with most placebo-controlled randomized clinical trials ≤6 weeks in duration)." The researchers also found:
– Extensive evidence shows the possible harms of opioids (including opioid use disorder, overdose, and motor vehicle injury).

– Extensive evidence suggests some benefits of nonpharmacologic and nonopioid pharmacologic therapy, with less harm.
The results are divided into three areas: determining when to use opioids; opioid selection and discontinuation; and risk and harm assessment. The first of twelve recommendations state:
"Nonpharmacologic therapy and nonopioid pharmacologic therapy are preferred for chronic pain. Clinicians should consider opioid therapy only if the expected benefits for both pain and function are anticipated to outweigh risks to the patient. If opioids are used, they should be combined with nonpharmacologic therapy and nonopioid pharmacologic therapy, as appropriate."
These guidelines, which explicitly discourage physicians from indiscriminately prescribing opioids, along with other studies regarding alternative treatments for pain conditions, are the first steps toward the adoption of more comprehensive treatment plans for those experiencing chronic pain.
View the CDC Guideline for Prescribing Opioids for Chronic Pain Factsheet here→
September is Pain Awareness Month. Learn more about how to raise awareness around issues of pain management here→
****
Dowell, D., Haegerich, T. M., & Chou, R. (2016). CDC guideline for prescribing opioids for chronic pain – the United States, 2016. Journal of the American Medical Association, 315(15), 1624-1645. (Abstract)