A column published earlier this month by Psychiatric Services in Advance reports on the development and implementation of a patient-centered initiative based on Open Dialogue approaches. Though still a relatively new concept in the U.S.,the authors make a convincing case for the use of these dialogic practices. They present positive preliminary reactions, from both providers and patients, when used in inpatient units.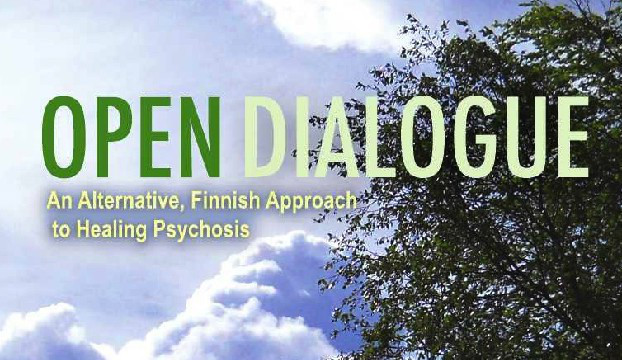 Patient-centered care initiatives focus on increasing patient participation and engagement during their treatment by enhancing communication between providers and patients. This is particularly relevant in inpatient units, where power differentials between patients and providers are magnified. While patient-centered care initiatives have been around for over a decade and have been found to improve health status and patient satisfaction, they utilize approaches that still may be considered innovative in many settings.
The authors, affiliated with McLean Hospital in Belmont, MA, state, "The field of psychiatry emphasizes the therapeutic value of communication. However, the psychiatric provider community has been slow to implement more patient-centered approaches to care."
Open Dialogue serves as a type of patient-centered care in psychiatry. Founded in Finland in the 1990's, this system is an alternative to traditional mental health structures, and aims to enhance communication between patients and providers, therefore decreasing the loss of control a patient may experience in the mental health system.
Using different aspects of the Open Dialogue system, the researchers investigated whether these approaches would be feasible and effective in an inpatient unit outside of Finland – the Schizophrenia and Bipolar Disorders Unit at McLean Hospital. After using a dialogic approach to present and receive feedback regarding their implementation plans, clinical teams in the unit made several stylistic changes to how they conducted rounds. These patient-centered rounds were modified to include approaches such as providers discussing clinical assessments and plans in front of patients, as well as patients being asked to reflect on their providers' comments.
The researchers collected staff, clinician, and patient responses to the initiative via questionnaires and in-person interviews. Although the researchers noted the need for further validation of outcomes, preliminary results were overall positive. The approaches seemed to work well with individuals experiencing paranoia and disorganization: there was an increase in efficiency for daily clinical activities, amongst other positive outcomes that providers felt were a direct result of the new modality.
This is not the first U.S. study based on Open Dialogue approaches that have yielded positive results. But while other studies have required a more significant institutional commitment to the Open Dialogue practices, this study, and its preliminary data show that a collaborative process, with brief training and institutional changes, made at no additional cost, can still lead to cultural shifts that affect positive results.
****
Rosen, K., & Stoklosa, J. (2016). Finland in Boston? Applying open dialogue ideals on a psychotic disorders inpatient teaching unit. Psychiatric Services in Advance. (Abstract)