In an analysis for the British Journal of Psychiatry, experts in the UK question the evidence for the common practice of prescribing antipsychotics long-term after a single episode of psychosis. They suggest that psychiatrists consider the severe side effects and slowly reduce patients to the lowest dose that prevents the return of distressing symptoms.
"Patients who recover from an acute episode of psychosis are frequently prescribed prophylactic antipsychotics for many years, especially if they are diagnosed as having schizophrenia. However, there is a dearth of evidence concerning the long-term effectiveness of this practice, and growing concern over the cumulative effects of antipsychotics on physical health and brain structure."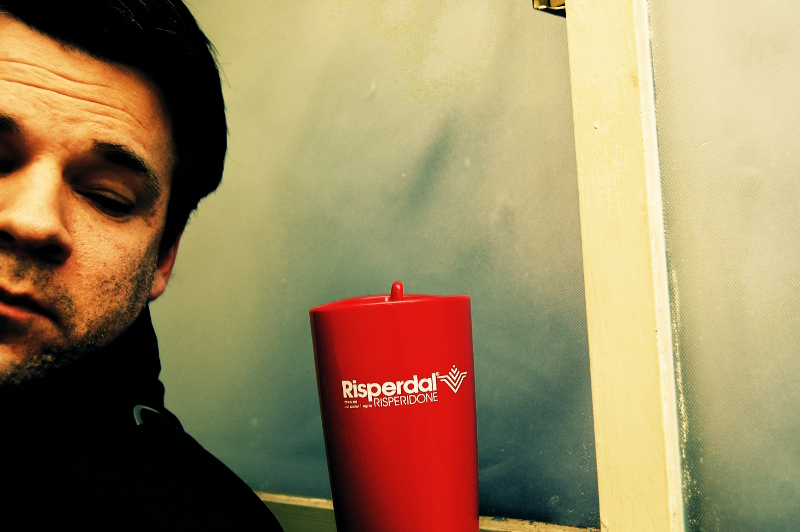 While it has become common practice for those with a diagnosis of schizophrenia to remain on antipsychotics long-term, prophylactic use, meant to prevent the reemergence of symptoms, has come under increased scrutiny of late. This paper addresses five issues with this practice in particular: the effects of the drugs on physical health, on brain structure, the efficacy (or lack of evidence for efficacy) for long-term use, antipsychotic-induced dopamine receptor sensitivity, and 'treatment-resistant schizophrenia' (TRS).
Physical health
Due to the substantial adverse effects of antipsychotic drugs on overall physical health, the researchers suggest that psychiatrists attempt, whenever possible, to prescribe drugs with lower risks for weight gain and to make efforts to facilitate exercise and healthy diet with patients. Beyond these recommendations, however, psychiatrists are compelled to consider reducing "the use, or at least the dosage, of long-term antipsychotics."
Brain structure
Citing both human and animal studies, the researchers detail how first and second-generation antipsychotics have been linked to decreased cortical volume, impaired memory, gray matter changes, and cognitive and functional decline. The methodology of these previous studies make it difficult to separate the effects of the drugs from the changes associated with the diagnoses and the researchers conclude that they are unsure about what can be done about the drugs' effects on brain structure.
Efficacy of long-term use
The researchers write that "long-term 'maintenance' treatment with antipsychotics is based on hope rather than evidence." Going further, they cite studies (including Harrow and Wunderink) that show that a significant percentage of patients with psychosis can successfully withdraw from antipsychotic medication "without detriment in the long-term."
Dopamine receptor supersensitivity
Drawing on animal studies, the researchers argue that antipsychotics can induce changes the d2/d3 dopamine receptors leading to diminished effectiveness of the drugs over the long term. This raises the possibility, the researchers argue, that "antipsychotic medication may make some schizophrenic patients more vulnerable to future relapse than would be the case in the natural course of the illness." The assumption of withdrawal or rebound psychosis confounds previous studies of long-term use, as they often compared the outcomes of patients maintained on the drugs to those who were withdrawn.
"There is an urgent need for neurochemical imaging studies addressing the question of dopamine supersensitivity in patients. We also need further RCTs to examine the risk of relapse after dose reduction and/or discontinuation of D2 blockers, as well as of partial D2 agonists, in order to establish guidelines on when and how antipsychotics can be safely reduced over time."
'Treatment-resistant schizophrenia'
Patients diagnosed with TRS may have a supersensitivity to upregulation of d2 receptors, the researchers argue, and they call for studies that attempt to determine whether continuing TRS patients on non-clozapine antipsychotics "has some partial benefit or just produces side-effects."
In their conclusion, the researchers ask, "What is the wise psychiatrist to do faced with the concerns we have reviewed?" They suggest the following:
"He or she will treat acute psychosis with the minimum necessary dose of antipsychotics, employing weight sparing antipsychotics wherever possible; dopamine partial agonists have this property and may also be less likely to induce dopamine supersensitivity. Following recovery, the psychiatrist should work with each patient to decrease the dose to the lowest level compatible with freedom from troublesome psychotic symptoms; in a minority of patients, this level will be zero."
They emphasize that such an approach can only be accomplished if there is greater access to and reliance on non-pharmacologic treatments, like psychotherapy. They call on psychiatrists to begin a campaign to make sure that their patients have access to alternative treatments.
****
Murray, R.M., Quattrone, D., Natesan, S., van Os, J., Nordentoft, M., Howes, O., Di Forti, M. and Taylor, D., 2016. Should psychiatrists be more cautious about the long-term prophylactic use of antipsychotics?. The British Journal of Psychiatry, 209(5), pp.361-365.(Abstract)