A recent study, published in BMC Psychiatry, explores the lived experience of individuals taking antidepressant medication. The qualitative study, conducted in New Zealand, shows the complexity and diversity of experiences for antidepressant users. The authors report that 54% of respondents had predominantly positive experiences, while 44% had either negative or mixed experiences. The researchers, led by Kerry Gibson, associate professor at the University of Auckland in New Zealand, write:
"This research points to the inadequacy of asking the simple question: 'Do antidepressants work?' Instead, the value or otherwise of antidepressants needs to be understood in the context of the diversity of experience and the particular meaning they hold in people's lives."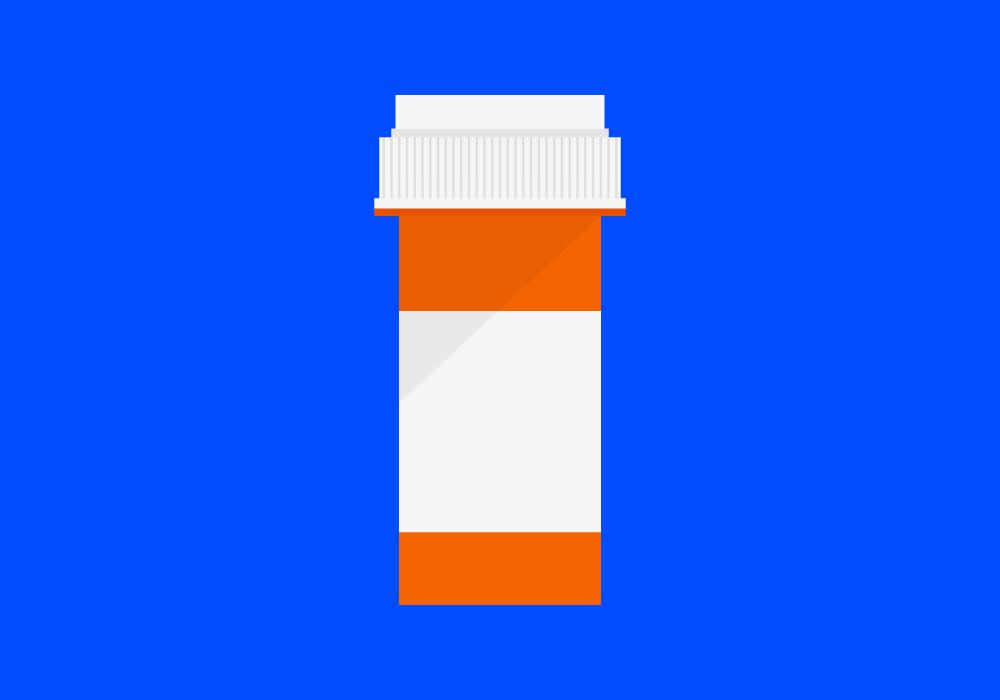 Antidepressants are commonly prescribed in developed countries, with 1/9 adults in New Zealand receiving antidepressant prescriptions each year.  This widespread use of antidepressants continues despite an increasing number of studies that question the effectiveness of antidepressants. Much of the research on antidepressants examines their neurochemical efficacy based on changes in numerical scores on depression symptom questionnaires. These studies do not provide insight into the lived experience of people taking antidepressants. The few qualitative studies that have been done, using small samples, tend to note the negative or ambivalent experiences of antidepressant users.
The authors highlight "that while people actively make meaning of their experiences of medication use, they do so in the context of prevailing social ideas that help to shape the way that these can be thought about." In an environment that promotes antidepressant use, yet increasingly questions whether antidepressants are effective, it is important to better understand users' qualitative experiences.
In a large-scale qualitative study conducted in New Zealand, the researchers aim "to explore the potential diversity of experiences with antidepressants and the meanings attributed to them." The authors analyzed data from 1,747 participants who used antidepressants within the previous five years. The online, one question, open-ended survey asked, "In my life antidepressants have been…"
The majority (77%) of participants were women. Half of the participants (52%) had taken antidepressants for over three years and 69% were taking antidepressants at the time they completed the survey. The researchers organized the responses into three categories: positive experiences, negative experiences, and mixes experiences with antidepressants.
Positive Experiences:
Just over half (54%) of respondents described positive experiences with antidepressants. Their reports fit into five themes.
'Necessary for disease treatment': The researchers report, "many participants described antidepressants as a necessary treatment for a 'mental illness' often referring to the 'serotonin deficiency hypothesis' which sees depression as a result of a chemical imbalance." This theme is seen in participants who compared antidepressants to diabetes or heart medication.
'A life saver': Many respondents described intense relief from distress. Some implied that the medication prevented suicide. One participant wrote, "I truly feel that I would not be alive if I had not taken them."
'Meeting social obligations': Participants also described how the medication aided them in returning to 'normal' functioning. One person wrote, "[Antidepressants are] the sole reason I can now function as normally as possible as a human being and a participating member of my family and community."
'Getting through difficult times': The authors report that antidepressants were also seen by some "as a temporary way of dealing with challenging circumstances – including interpersonal and social problems."
'A stepping stone to further help': Some participants viewed the medication as a temporary solution to be used as a step toward other coping strategies or supports. This is illustrated by a respondent who wrote, "I have had such good therapy that I have been able to address the wider issues that had contributed to my mental state. …Without the medication though, I would never have had the ability to do this."
Negative Experiences:
The researchers report that 16% of participants recounted negative experiences with antidepressants. These experiences were categorized into five themes.
'Ineffective': One participant highlighted this theme by writing, "They were a waste of time and did not help me." Other participants reported feeling disappointed by the medication, or finding lifestyle changes such as diet and exercise more beneficial.
'Unbearable side effects': Many participants described the negative side effects of antidepressant medication. One person wrote:
"Each one has had a worse effect than the previous…. I can't remember them all. It started with memory loss then progressed to me becoming borderline catatonic staring at the wall for hours unable to stand up. Within a few weeks and genuinely terrified. It was a relief to go back to the misery of depression after these experiences."
'Loss of authenticity/Emotional numbing': The authors report that feeling "like a zombie," "numb," and "alienated from others" was a common response from antidepressant users.
'Masks real problems': The researchers also describe "that antidepressant use was felt to invalidate the genuine suffering participants had experienced." One participant wrote, "In my life antidepressants have been prescribed to me to cover up what was wrong, and to me were a fake fix."
'Loss of control': The authors report that some participants felt their use of antidepressants was "a sign of failing to 'cope' or as a sign of dependency." Some participants connected this to not feeling in control of their treatment decisions or feeling "bullied" into continuing the medication by providers.
Mixed Experiences:
Over a quarter (28%) of participants reported mixed experiences while taking antidepressants. These responses were categorized into four themes.
'Benefits vs side effects': The authors report, "Many participants wrote about how using antidepressants entailed a constant struggle to balance perceived benefits of the medication with side effects." Sexual dysfunction was the main adverse effect discussed. However, for these individuals, side effects were a "necessary evil."
'Calmer by not myself': According to the researchers, another theme demonstrated that "participants felt grateful that antidepressants took the edge off their distress but also struggled with a sense that they did not feel 'like themselves'."
'Fear of dependence versus stopping medication': Many participants reported not wanting to be dependent on medication, but fearing what would happen if they discontinued it. Some participants also described receiving little information or advice on how to come off the medication or being afraid of withdrawal effects. One participant illustrates this theme:
"The thing is that I have been on them so long that I have no idea what it would be like not to be on them. I would love to come off them but they have become such a 'normal' part of my life since I was approximately 15 years old that I am not sure I would cope without them."
'Finding one that works': Some participants described mixed experiences because of the struggle to find the 'right' antidepressant. For example, one person wrote, "I have been on MANY different antidepressants. None of them were helpful at all to me until I tried Fluoxetine 4 years ago. My life now is greatly improved by taking this medication and a quality of life has returned."
The authors find, "Our research suggests that meanings underpinning positive experiences of antidepressants are much less homogeneous than we might have anticipated." They highlight that 44% of the sample reported some amount of dissatisfaction with their antidepressant experiences. However, they also emphasize that solely negative experiences were much less common than positive or mixed experiences, speaking to how complex the decision-making process is when considering antidepressant medication. The authors also note the impact of the general discourse around antidepressant medication:
"In spite of limited scientific support for the idea that antidepressants correct a chemical imbalance, participants have clearly been influenced by myths about 'serotonin deficiency' which are widely promoted to the general public."
The authors conclude, "It is important for mental health professionals to recognize that antidepressants are not a 'one size fits all' solution." The authors urge prescribers not to rely on "misleading information" about chemical theories for depression, and instead provide balanced information on the evidence of antidepressant effectiveness, including information on side effects and withdrawal effects, so that patients can make genuine informed decisions about their depression treatment.
****
Gibson, K., Cartwright, C., & Read, J. (2016). 'In my life antidepressants have been…': A qualitative analysis of users' diverse experiences with antidepressants. BMC Psychiatry, 16(1), 135. doi:10.1186/s12888-016-0844-3 (Abstract)