A new study, published in Psychotherapy and Psychosomatics, examines the prevalence of duplicate publications, or 'salami slicing,' in analyses of second-generation antipsychotic trials for depression. The results of the systematic review show widespread duplicate publishing and author financial conflicts of interest. The researchers, led by Glen Spielmans, professor of psychology at Metropolitan State University of Minnesota, write:
"Clinical trials serve as the bedrock of a publication strategy, yielding papers which are often widely cited, followed by secondary analyses, cumulatively providing the impression of a massive database of scientific support. Yet the decidedly overlapping nature of many secondary analyses suggests that the quantity of published analyses focusing on a drug does not offer a reasonable proxy for a drug's actual efficacy or safety."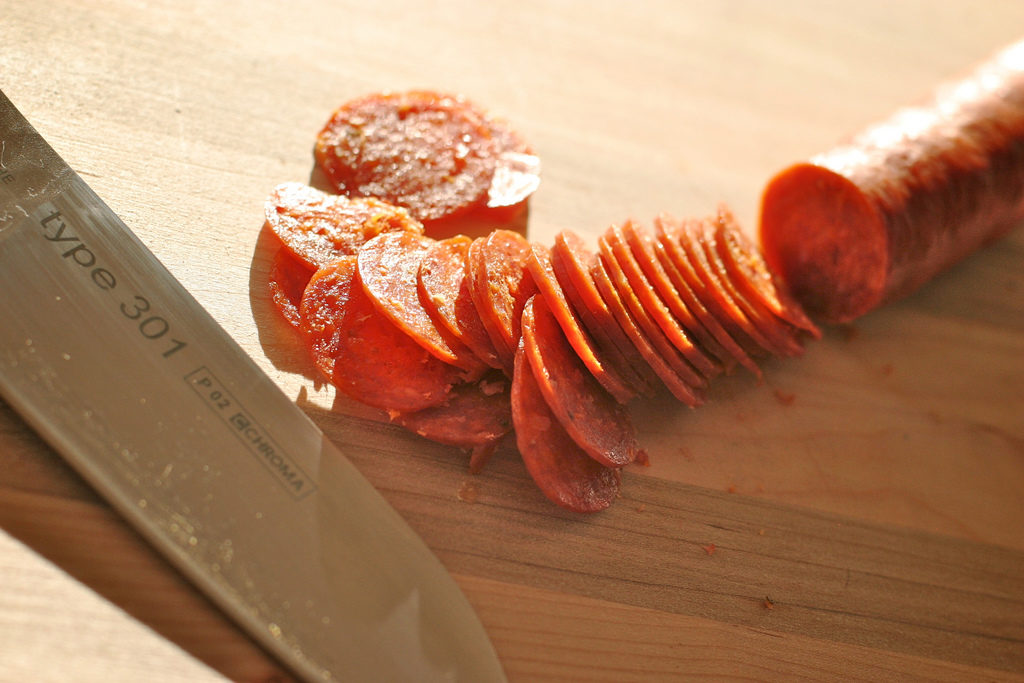 The researchers describe 'salami slicing' as the practice of "publishing separate, yet similar pieces of a dataset in multiple papers." They explain that this type of duplicate publication "can distort the medical literature by making a drug appear strongly supported based on the sheer volume of publications analyzing clinical trial data." Pharmaceutical companies often pay "key opinion leaders" to author these publications in order to lend credibility to the article and market their drugs.
Many have critiqued the practice of salami slicing when it involves multiple publications from a single study. However, less attention has been paid to salami slicing that involves pooled analyses, where researchers combine results from multiple clinical trials into one large analysis. To address this, the researchers analyzed pooled analyses for clinical trials studying the efficacy of second-generation antipsychotics for depression.
The researchers identified 43 articles, 38 of which were funded by the pharmaceutical industry. Almost 90% of the authors of these articles had financial conflicts of interest, such as being an employee of the company that manufactures the drug being studied or receiving financial support from the pharmaceutical industry. Only two articles were independent of industry funding and had no authors with conflicts of interest. Thirty-four of the articles that were industry sponsored reported using a medical writer, who are often paid by industry and used to speed up the publication process.
Results show strong evidence of salami slicing as "several such analyses did not address unique research questions and/or provided very thin slices of data." For example, at least 9 pooled analyses were written based on the same seven studies. In addition, 21 of the articles only reported on data from one or two clinical trials, a small number given that pooled analyses are designed to combine a large amount of data from multiple trials.
The researchers state, "We found that many pooled analyses regarding SGAs [second-generation antipsychotics] in the treatment of depression show substantial overlap. Overall, the included analyses could have been presented in a much smaller number of publications without losing valuable information."
Antipsychotics are widely used as an adjunctive treatment for depression despite their significant side effects and a lack of clear evidence that they improve quality of life. Therefore, it is concerning that pharmaceutical industry may be artificially inflating the research literature on the efficacy of these medications for depression. The researchers write:
"Pharmaceutical companies design clinical trials, own the raw data from the trials, and analyze trial data. Through their own employees and/or contracted writers, drug firms greatly influence both the initial journal articles describing clinical trial results and a myriad of subsequent post hoc and pooled analyses."
The authors caution against "marketing-based medicine," as opposed to evidence-based medicine. They call for journal editors and peer reviewers, in addition to authors themselves, to end the practice of salami slicing.
****
Spielmans, G. I., Olson, S., & Keicher, R. M. (2017). "Salami slicing" in pooled analyses of second-generation antipsychotics for the treatment of depression. Psychotherapy and Psychosomatics, 86(3), 171-172. doi:10.1159/000464251 (Abstract)