A new article, published in the Journal of the Royal Society of Medicine, encourages more empathy in healthcare. The authors address barriers empathic care and also provide recommendations for how to provide 'empathy-based medicine.' The authors, led by Jeremy Howick, Director of the Oxford Empathy Programme at the University of Oxford, write:
"The current healthcare paradigm is causing practitioner burnout and sub-optimal patient outcomes. Given that enhanced empathic communication benefits patients, and that it is not being implemented consistently, a change is needed and has been called for."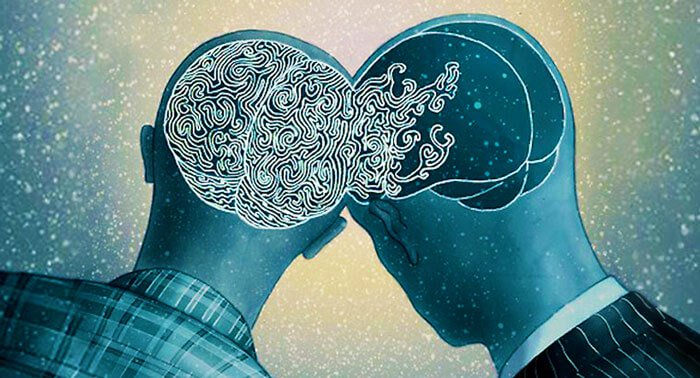 Practitioners face many barriers to communicating empathy to their clients, including not having enough time, being overburdened, copious amounts of paperwork, and healthcare settings being target driven. "As a result, patients suffer, claiming clinicians do not communicate adequately, often leaving their needs and concerns insufficiently addressed," write the authors.  They explain:
"Evidence-based medicine has attempted – with variable success – to ensure that new interventions do more good than harm. Yet the focus on evidence has had the unintended consequence that the focus is on tests, treatments and targets while the therapeutic value of the clinical encounter has been lost."
Research continuously shows that empathic care improves patient outcomes, and therefore the authors state, "empathic care is an evidence-based intervention." Empathic care helps to reduce pain and anxiety in patients while decreasing stress and burnout in practitioners.
Empathy can be communicated by providers taking the time to talk with patients, offering encouragement, and using verbal signs and physical gestures to communicate interest and understanding. The authors identify three components of empathy in clinical work:
"attempting, as far as possible, to understand another person's situation, feelings, and perspective, recognizing the difficulties in putting oneself in another's shoes;
communicating that understanding, checking its accuracy; and
acting on that understanding in a helpful way."
The authors call for a new paradigm, where "empathic patient/practitioner communication is understood to be an effective intervention in its own right." In this paradigm shift, patient experiences are valued and care plans are collaborative.
The authors state, "Empathy-based medicine promises to improve patient outcomes, reduce practitioner burnout and save money." They identify two changes in healthcare that will aid in providing empathy-based medicine.
First, the authors recommend using technology as an asset, rather than a barrier, to empathic communication. This is in line with suggestions from other researchers to use technology to enhance patient care. The authors recommend having the computer screen face both the provider and patient and having medical history data collected electronically prior to a patient's visit. Technology can also be used to gather patient feedback. They write:
"It is also true that aspects of healthcare delivery can make practitioners less likely to express empathy – time pressure, conflicting priorities, bureaucracy, etc. By re-establishing the clinical encounter as the heart of healthcare, and exploiting available technologies, this can change."
Second, the authors emphasize that practitioners need to be systemically and institutionally supported in providing empathic care, and therefore a cultural shift needs to occur. They recommend having empathy be modeled by all healthcare staff not only toward patients but between colleagues. They write, "Such a culture would be further supported if healthcare workers were recruited for their desire and ability to empathize, as well as their technical abilities." The researchers also recommend embedding empathic care into medical training.
The authors aptly note that "practitioners do not usually lack empathy. Instead, they are forced to practice within a system that values targets over people." Therefore, there needs to be a paradigm shift that supports providers in engaging in empathic care because, ultimately, this will improve the experience of both patients and providers.
****
Howick, J., & Rees, S. (2017). Overthrowing barriers to empathy in healthcare: Empathy in the age of the Internet. Journal of the Royal Society of Medicine. Advance online publication. doi:10.0141076817714443. (Link)
***
Mad in America hosts blogs by a diverse group of writers. These posts are designed to serve as a public forum for a discussion—broadly speaking—of psychiatry and its treatments. The opinions expressed are the writers' own.
***
Mad in America has made some changes to the commenting process. You no longer need to login or create an account on our site to comment. The only information needed is your name, email and comment text. Comments made with an account prior to this change will remain visible on the site.