A new article, published in Schizophrenia Research, pulls data from a large epidemiological study in rural China to assess the impact of marriage on 14-year outcomes in a sample of people diagnosed with schizophrenia. The results suggest that being married is predictive of more favorable outcomes and enhanced community and family support.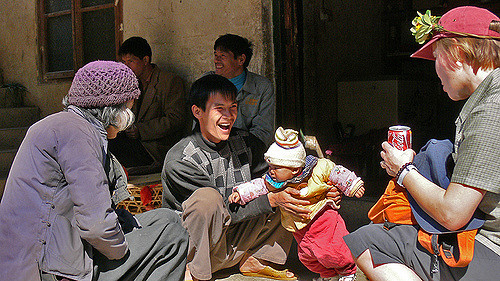 While the cultural meaning of marriage can differ, generally the literature suggests that being married can have positive and important benefits for people diagnosed with 'mental disorders.' It is believed that improved outcomes may stem from stronger social networks and support resulting in better quality of life, and reduced risk of suicide attempts.
The positive effects of social support and inclusion have been documented extensively and include reduction in anxiety and/or depression, social isolation and loneliness, and support for hard to reach people. Moreover, for women in the postpartum period, those with more social supports and connections are less likely to develop postpartum depression. Placed as a proxy for social inclusion and increased social support, this study examines the relationship and impact of marriage on outcomes for persons diagnosed with schizophrenia.
The purpose of this study was twofold; first, to examine whether being married at baseline is linked with survival status at 14-years, and second, to identify correlates of marriage status. To do this, the data of 510 individuals identified as having schizophrenia was extracted from a longitudinal study on mental illness and mental health services in a rural county of China. Participants were assessed at baseline, 10-years, and 14-years.
Along with the key outcome variable of marital status, data on symptoms, level of social disability, functioning and survival were collected. Survival was classified as being alive and living in the community. Other variables gathered included sex, age, educational attainment, first onset of psychosis, duration of illness, suicidal attempt, whether or not the individual was taking psychiatric medication, mental health status (full remission, partial remission, or marked symptoms/deteriorated), family members, family economic status, caregiver status, maltreatment of participants by family members, and criminal behavior.
Of the participants followed up at both ten and fourteen-year follow ups, 72% were married, and 27% were unmarried at baseline. In the unmarried group, rates of survival were significantly lower, rates of suicide were 3.5-3.7 times more likely, and there were significantly higher rates of homelessness. Those who were unmarried were more likely to report being unable to work at all three time-points. At baseline and 10-year follow up, the unmarried group reported significantly lower rates of remission and lower social functioning scores.
Those who were married had lower symptom scores, lived in families with a higher socioeconomic status, were more likely to have a caregiver, and were surrounded by more family members. Married participants were also less likely to be maltreated by other family members, had higher rates of being on antipsychotic medication at all three time-points and, most interestingly, had significantly higher rates of remission.
This study highlights the beneficial effects of familial support for people diagnosed with schizophrenia. This study was conducted in a rural community in China and the authors emphasize that their findings might only be generalizable to people diagnosed with schizophrenia in rural, low- and middle-income communities with a family-centered culture and less developed social welfare system. Supporting marriage in this context could be helpful for increasing social inclusion and improving desirable outcomes and quality of life.
****
Ran, M. S., Wong, Y. L. I., Yang, S. Y., Ho, P. S., Mao, W. J., Li, J., & Chan, C. L. W. (2017). Marriage and outcomes of people with schizophrenia in rural China: 14-year follow-up study. Schizophrenia research, 182, 49-54. (Link)