Part I in a series of reports on Michelle Carter. Parts II, III and IV can be read here, here and here.
Today on August 3rd, 2017, a Massachusetts judge sentenced a supposedly "mean girl" for the crime of manslaughter in the suicide death of her boyfriend. She was only seventeen years old at the time. He was eighteen. For the "crime" of allegedly telling her boyfriend to get back in his carbon monoxide-filled truck to finish killing himself, she could have received 20 years in state prison. Instead, the judge gave her only 15 months in a House of Corrections. Then the judge put a stay on incarcerating her until the case is appealed, and he allowed her to go home on probation.
I was the only psychiatric and medication expert on either side, and I testified on behalf of Michelle. Other than perhaps her lawyers, I probably know more about the true story than anyone else. This blog will be the first in a series of reports about the trial. Nearly everything in this series of reports was revealed and documented at the trial, often through my testimony. Documents for the Michelle Carter case and links to videos of the pretrial hearing and the later trial can be found in the case archive I'm creating on my website www.breggin.com.
The Public Impression of Michelle Carter
I have been traveling a great deal lately to testify in court as a psychiatric expert and to give workshops and talks at conferences. Because she has been so much on my mind and occupied so much of my attention and time, I have asked people in airports, on planes, in taxis and in hotels if they had heard about the girl who supposedly told her boyfriend to kill himself.
To my surprise, almost everyone recalled something about the story. News coverage has been extensive in the print media from the New York Times and Washington Post to People, and on TV from ABC and NBC to CNN and Fox News. Oddly, no one seemed to know anything beyond the idea that a girl had told her boyfriend to kill himself, and that he had done so. They were sure she was a very mean girl.
People were interested when I mentioned that both the girl and her boyfriend had been taking almost identical antidepressant drugs for years. There was dismay when I started giving details about their relationship. It did not fit anything that people's imaginations had been filling in. They felt cheated by the media.
Almost no one could remember her name. It is Michelle Carter. Nobody knew the deceased boy's name. It was Conrad Roy. It was early July 2014 and Michelle was getting ready to start her senior year of high school while struggling with an eating disorder. Conrad was working for his father, floundering and trying to find his way after graduating high school.
The most telling information was contained in more than a thousand pages of text messages with tens of thousands of communications between Michelle and Conrad, as well as between Michelle and her many friends. It was a dizzying digital world of teenage peers with a stunning lack of adult presence. The texts were so monumentally important in the trial because Michelle and Conrad had not seen each other for a year prior to his death. Before that long hiatus, they had only met on four occasions for a day or two at times, with little chance for intimacy and very limited sexual contact.
In my forensic work reconstructing what individuals were thinking and communicating leading up to a tragic event—such as murder, suicide, or death by psychiatric adverse drug effects—I had never possessed so much documentation. I was learning not only about the unguarded intimate exchanges between Michelle and Conrad but also about those between Michelle and her extended peer group.
Most people I talked with as I traveled knew that the case was about texting. They uniformly had the misimpression that Michelle had texted Conrad the seemingly fatal message.
After the defense attorney, Joe Cataldo, contacted me and provided me initial documentation, I took the case as a medical expert, knowing I might never get back my expenses, let alone a fee. I did so because I had quickly learned that whatever this case was about, it was not about a "mean girl." As increasing piles of documents arrived in packages or were downloaded off the Cloud, the story became an American tragedy—and Michelle Carter became the most innocent of all the many participants in the death of Conrad Roy.
Who is Michelle Carter?
I have been an expert in hundreds of legal cases, with 100 or more going to trial, most of them criminal, malpractice or product liability cases. These cases often require me to interview countless friends, families, and peers of adults and children who have suffered severe adverse drug reactions. In civil cases of malpractice or product liability, the individual may be dead or alive. Either way, I have to reconstruct their life stories from all available evidence. If the individuals were charged with a crime, and psychoactive drugs may have contributed to it, I go through the same process of building their biography. At no time have I ever experienced such unanimity of opinion about an individual. Michelle's life story seemed literally too good to be true, and in some ways it was.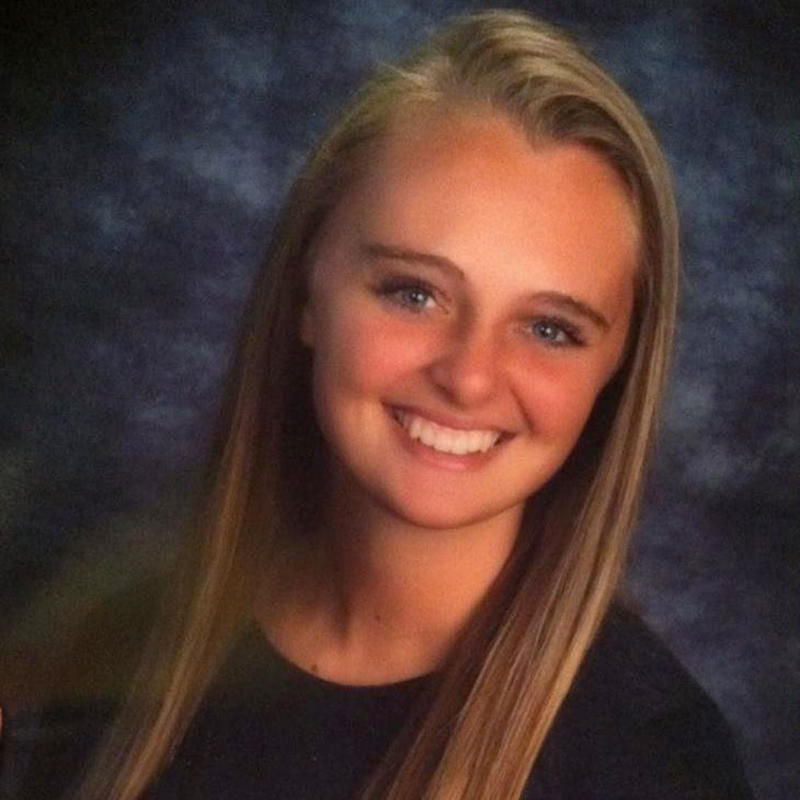 Michelle before age 14 was a topnotch athlete who starred in softball. In her small town of Plainville, Massachusetts, this was no small accomplishment. The school and the community of about 8,000 prided itself on winning softball championships and sending girls off to college to continue their athletic careers. Michelle's volunteer coaches, who were businessmen, told me she was the most caring and helpful teammate they ever had the pleasure to work with.
Although a much better player than most of the players on their highly competitive teams, Michelle never put winning above the feelings of her teammates. If a lesser player performed poorly, she would always step up to reassure and comfort. When I asked one coach if he could name another star athlete who never griped or complained about other players, or even about the other teams, he took a brief pause to scan his memory and said, "None." Coaches and teachers also told me that Michelle went out of her way in class to help other students, and also to help her teachers.
Several coaches and teachers told the same story about meeting her in the halls or at a ball game. She was always the only student to break away from her group of peers to come over to them to say hello and to ask how they were doing. When interviewing Michelle, I noticed she knew the names and background of adults in the community at times better than her parents who were also very involved in the small town's activities.
A high school teacher whose class with Michelle completed an award-winning business project knew her well. He told me that Michelle unselfishly helped him and other students without concern for her own grades. He was effusive about how much he respected and appreciated her. Texts between Michelle and her classmates show her giving support and direction to other students who were working on the project.
An older high school mentor who went on to become a teacher in a nearby school system remained friends with Michelle. When Michelle's mentor graduated college and began teaching, Michelle began to mentor her in return and to support her in dealing with her own fears and concerns about starting to teach. Once again, Michelle's mentor saw her as a uniquely caring, loving, and helpful young person.
One mother who lived next door and whose daughter frequently brought Michelle around said she saw no great difference in Michelle as she grew up from infancy to the present time. Whatever was going on inside Michelle was out of sight of the adults. Michelle's relatives and parents also saw no great change in her. She was as bright and cheery as ever, and always eager to please and to help. Michelle continued in their eyes to be a ten out of ten for kindness, caring and helpfulness.
I asked the people I interviewed if they knew or heard of anyone in their town of 8,000 who would have a bad word to say about Michelle. Some thought for a second, some pondered, and all replied in effect, "Not one." They made this observation despite the torrent of negative information heaped upon her by the press.
What emerges from the interviews, school and medical records and texts is a girl whose major intention in life is to love and to help people. Thousands of texts with her friends confirm how much love they shared among themselves, and how her friends in particular saw Michelle as a caring person. Conrad Roy, the boy who committed suicide, would eventually use her natural inclinations against her with disastrous consequences.
In her school and community, no one could believe the horrible news stories about Michelle. The State of Massachusetts prosecuted her in the media through selective, partial releases of her texts to Conrad Roy that made her at times seem nasty to him; but it was nowhere near that simple. The carefully orchestrated releases from the prosecuting attorney's office made it seem that there could be no doubt about what happened—that she must have told him these words and that they must have been memorialized in her texts to him.
Michelle's school trusted her so much that even while under indictment for manslaughter at the beginning of her senior year, the school invited her to return for her senior year. In her senior year, before she went on trial, the class voted on a series of prestigious student awards. Michelle Carter, known in the media as the mean girl, was given the award by her classmates for being the student "Most Likely to Brighten Up Your Day." She also got a second award for "Class Clown," not for being disruptive or non-conforming in class, but for making people smile. The attorneys for the State of Massachusetts never gave that information to the press.
The State's Indictment of Michelle
What happened to Michelle Carter that she seemingly became a destructive human being bent on pushing her boyfriend to kill himself? The prosecution claimed she was a selfish person driven to push her boyfriend into suicide in order to gain attention and sympathy. That was the sole motive they could come up with to explain such a seemingly horrendous act.
During the last few months leading up to Conrad's tragic death, Michelle began to cut herself. She frequently texted her friends about her eating problems and her cutting, until one of them came over to her house to get the knife, and another said she could not bear to hear about it anymore. In their cross-examination of me at the end of the first day of my testimony, the prosecution claimed that Michelle made up all the texts about cutting herself to get sympathy and attention from her friends, exactly as she "caused" Conrad's death for the same selfishly perverse motives.
That night I prepared for the continuation of my cross-examination the following day. From within the huge store of documents containing thousands of text messages, I was able to locate two separate episodes where girlfriends saw her cuts and scars at school and expressed their concern for her. The following morning in trial, I was able to shred the state's false argument that Michelle never cut herself and was instead faking her cutting to gain sympathy and attention.
I cited the page numbers of the texts, so that the state's attorneys could locate and read them, which they took the time to do. They stopped claiming she had faked the whole thing, but they never acknowledged that they were wrong or apologized for mischaracterizing her in such a negative fashion.
These text messages and other relevant sources can be found in my Archives of the Michelle Carter Case, which I will be updating as I proceed with this series.
Questions that Need Answering
So what happened to Michelle Carter that she became a participant, if only by phone and texts, in Conrad's suicidal plans in his last ten days alive? She had not seen him for a year, and had only a few brief encounters with him in earlier years. Why did she have anything to do with him?
Teenagers at the time, Michelle and Conrad will be found enmeshed in and overwhelmed by forces beyond their understanding or control—a situation affecting countless other children, adolescents and even many adults throughout the world today. Some of these victims are in jail, some in mental hospitals or foster homes. Many endure persistent physical and mental harm, and many are dead. Meanwhile, the vast majority are surviving as best they can in their communities and families, while trying to get on with school or jobs and their lives.
Very few have any idea what has happened to them. Very few have any idea that their deteriorating quality of life is often due to the psychiatric medications they are receiving. Instead, with the drugs impairing their judgment they mistakenly blame themselves and their "mental illness."
Even fewer have anyone to tell their stories, as I will try my best to do in this series. The story of Michelle Carter has not been told in the mainstream media. Like so many other victims of psychiatry, the tragic results of the wide-scale drugging of our children and adults goes untold. I hope to rectify this omission.
***
Mad in America hosts blogs by a diverse group of writers. These posts are designed to serve as a public forum for a discussion—broadly speaking—of psychiatry and its treatments. The opinions expressed are the writers' own.
***
Mad in America has made some changes to the commenting process. You no longer need to login or create an account on our site to comment. The only information needed is your name, email and comment text. Comments made with an account prior to this change will remain visible on the site.