This time last year, in the days preceding the annual promotion of illness models that is 'World Mental Health Day,' I remember gloomy conversations with allies on social media about the inevitable onslaught of biomedical messages that was about to be launched upon us.
We had a sense of defeat before it even began. It felt as if the best we could do was to tweet our responses challenging the worst of it and hold each other up a bit while we waited for it to pass.
The run-up to this year's World Mental Health Day (today, October 10th) has been a particularly difficult time. As many of you know, our ally and friend, MIA blogger and 'Drop the disorder!' group member member Matt Stevenson ended his life a few weeks ago on September 21st. Despite Matt's well-developed critical and intellectual understanding about psychiatric diagnoses, the 'illness' model had been deeply absorbed in his younger years. Ultimately, for all his intelligence and courage, he found it impossible to escape from his identification with the labels of 'schizophrenia' and 'Borderline personality disorder' and the frightening, hopeless messages that accompanied these non-valid but intensely powerful constructs.
Matt's death left me with zero capacity to tolerate or ignore the toxic messages that contributed directly to his death, but it also left me more determined than ever to challenge these labels that penetrate so deeply and so dangerously into people's sense of identity.
A few weeks ago Jacqui Dillon's Beck Road Alliance "Time to Tell" campaign succeeded in completely disrupting the hashtag of an arts event that featured an alleged abuser. The event itself went ahead, but everyone following it on social media would have been hit between the eyes by a barrage of poignant tweets exposing the reality of abuse and the ways we fail to hold perpetrators to account.
For me this felt powerful. It felt proactive. There was a sense of solidarity with people coming together on social media. Their collective voice translated into a loud cry of protest as the event hashtag was swamped with 'Beck Road Alliance' tweets.
World Mental Health Day is not hosting an alleged abuser but it does give a prominent platform to a narrative that, for many, is abusive, deceitful and dangerous. It is a forum for the misinformation that we are all too familiar with in its uncritical promotion of the illness narrative and its complete failure to recognise the damage it causes.
Last week I approached others on the admin team of 'Drop the Disorder!' with the idea of collecting a range of quotes challenging and counteracting the disease model messages. The idea was to join with allies and infiltrate the World Mental Health Day hashtags with a range of different voices and messages — including voices that are too often marginalised and silenced.
'Drop the Disorder!' Facebook group is now almost 6.5 thousand members strong, and many of them are active participants who are more than happy to share views and information on social media. In a related campaign, people from all over the country are attending the 'A Disorder for Everyone!' events with Lucy Johnstone and others exploring the problems of 'diagnosis' through discussion, workshops, poetry and personal testimony. Many are also involved with MIA editor James's Moore's 'Let's talk withdrawal' Facebook group which provides a space to talk openly about the effects of psychotropic drugs.
In addition to this, 'Mad in the UK' is due to launch in December of this year at the Manchester 'A Disorder for Everyone' event. Its corresponding Twitter page is up and running and has already attracted over 800 followers. There is undoubtedly an appetite for change and it seems to be shared by many, many people.
On a global front, The United Nations Statement earlier this year by Dainius Puras, Special Rapporteur, on "The right of everyone to the enjoyment of the highest attainable standard of physical and mental health" is an extraordinary powerful boost to positive changes across the world. Needless to say, we will be circulating extracts like this on October 10th: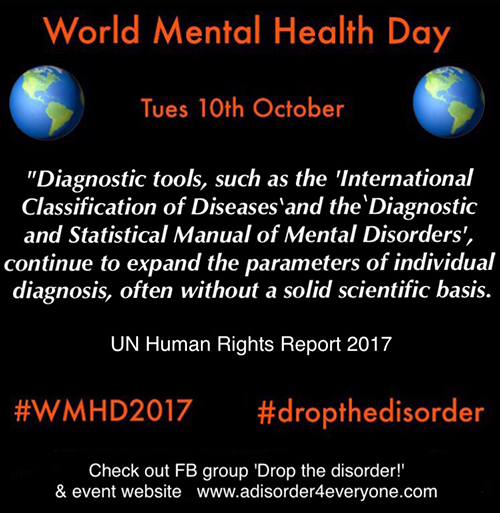 We have also collated quotes from a variety of other voices: survivors, professionals, activists, academics, researchers, and people who identity as some or all of those. Feel free to use them in your own social media campaigns.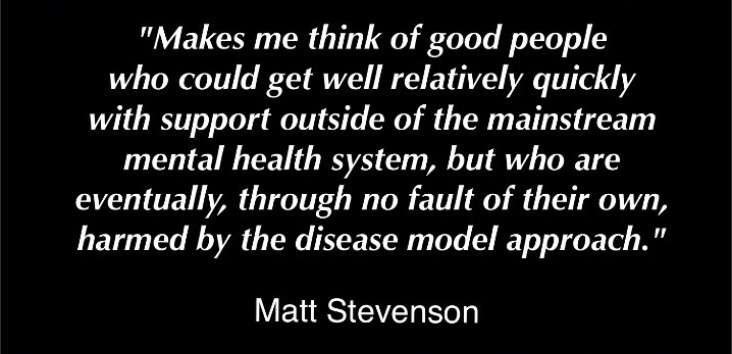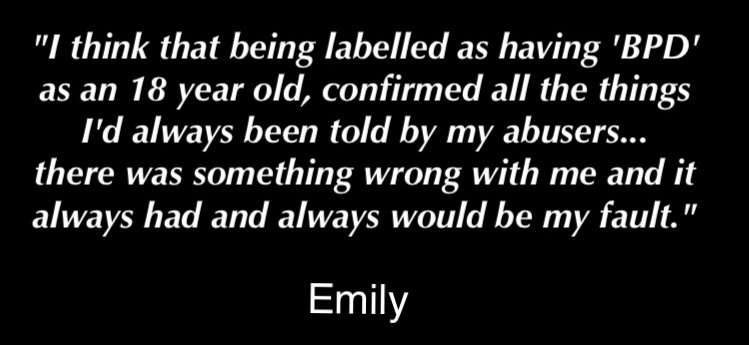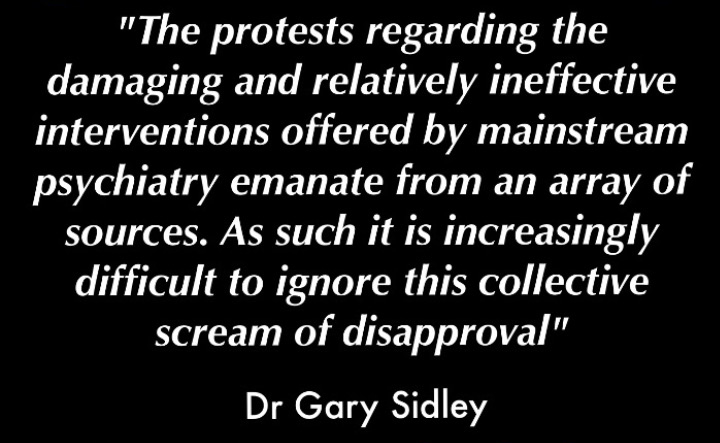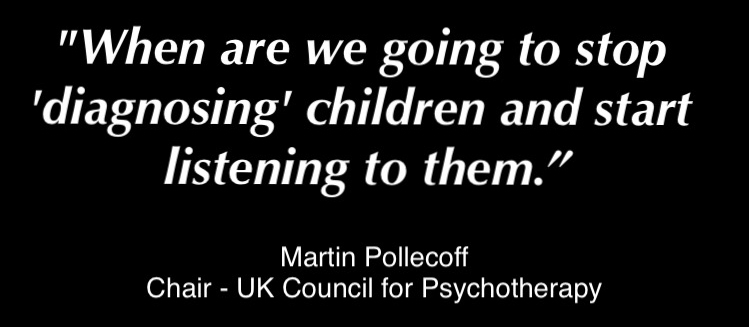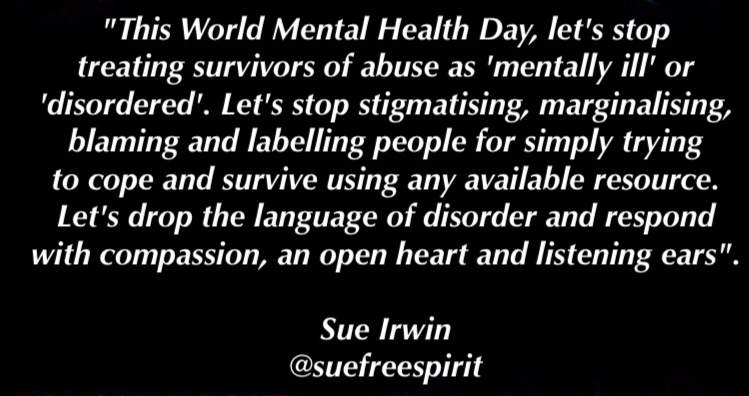 It's impossible to tell what impact this strategy will have but it feels positive. The hashtags #WMHD2017 and #worldmentalhealth day have already been bombarded with alternative messages, and memes of quotes challenging traditional views have been spread far and wide on Twitter, Facebook and LinkedIn.
I am realistic enough to know that this relatively small protest will struggle to find a place within the dominant messages, however if we can at least have a presence and visibility, if we can at least offer an alternative view, this, in and of itself, could be life-changing for individuals with no current access to the bigger truths about psychiatric theory and practice.
So let's infiltrate and disrupt the hashtags #WMHD2017 #worldmentalhealthday
and share messages of hope, healing, validation and solidarity! PLEASE JOIN US!
***
Mad in America hosts blogs by a diverse group of writers. These posts are designed to serve as a public forum for a discussion—broadly speaking—of psychiatry and its treatments. The opinions expressed are the writers' own.
***
Mad in America has made some changes to the commenting process. You no longer need to login or create an account on our site to comment. The only information needed is your name, email and comment text. Comments made with an account prior to this change will remain visible on the site.