Researchers from King's College London conducted a systematic review and meta-analysis to provide improved rates of recovery and remission for persons identified as having a first-episode psychosis (FEP) and those diagnosed with schizophrenia. The overall rates of both remission and recovery found in this meta-analysis are significantly higher than those reported in previous studies.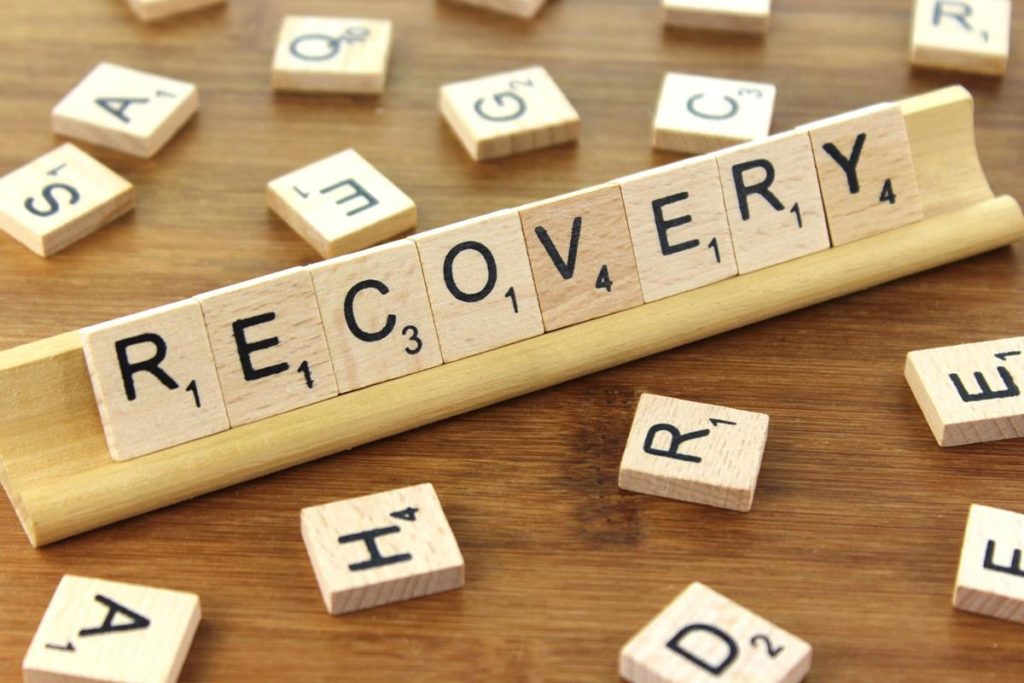 Previously, rates of remission and recovery for people with first-episode psychosis were estimated to be 40% and 13.5%, respectively. However, for methodological reasons, the findings remain uncertain. The authors of the present review and meta-analysis point out that, unfortunately, these findings do not provide a clear picture because earlier studies did not include outcomes at follow up and included both persons with first-episode and multi-episode psychoses. The authors explain that including individuals with first and multiple-episode confounds the results as patients reporting multiple-episodes are expected to have lower recovery rates.
Other reviews have found that 42% of patients diagnosed with FEP have 'good outcomes' compared to only 31% of those diagnosed with schizophrenia. What constitutes a good outcome, however, is uncertain as the threshold often differed for each study. The authors of this study highlight that the lack of clarity concerning recovery and remission rates within this population is, in part, due to the numerous outcome definitions that are used. This inconsistency makes it problematic to compare outcomes across studies.
This study aimed to improve the field's knowledge concerning rates of recovery and remission for individuals diagnosed with first episode psychosis and schizophrenia. To accomplish this task, the authors conducted a systematic review and meta-analysis, compiling data on prevalence rates of remission and recovery in FEP while also exploring factors that may influence these outcomes.
To address the issue of having numerous definitions of remission and recovery, the authors utilized the definition established by the Remission in Schizophrenia Working Group (RSWG). This definition of remission includes having both symptomatic and/or functional improvement and at least six months with only mild symptoms or no symptoms at all. Recovery, in this study, was defined as at least two years of symptomatic and functional improvement across social, occupational, and educational domains. Seventy-nine studies were included in the review.
The results of the meta-analysis were as follows:
Remission
Rate of remission was 58% (pooled data for 19,072 individuals form the studies included in the meta-analysis)
For studies that only included people with schizophrenia, rate of remission was 56%
Remission rates were higher in the affective psychosis group (79%)
Remission rates were significantly higher in studies from Africa (73%), Asia (66%) and North America (65%) compared to other regions included in the review
In the most recent study period (2005-2016), studies from North America (70%), Asia (69%), and Africa (63%) had increased remission rates, compared to European studies (45%)
Recovery
Prevalence of recovery was found to be 38% (from data of 9,642 individuals)
Equivalent rates of recovery were found in those with FEP (34%) and schizophrenia (30%)
Prevalence of recovery was significantly higher in North America (71%) than in Europe (21%), Asia (35%), and Australia (28%)
In the most recent study period, recovery rates significantly increased in North America (86%) compared with Europe (21%) and Asia (41%)
Moderators
Higher remission rates were associated with studies conducted in more recent years
Higher rates of recovery were moderated by White ethnicity
Lower rates of recovery were moderated by Asian ethnicity
Overall, this study sheds light on recovery and remission rates in individuals who were identified as experiencing FEP and those diagnosed with schizophrenia. At a mean 5.5 years of follow-up, 58% of persons with FEP experienced remission, while 38% of persons with schizophrenia achieved remission at a mean of 7.2 years. The authors point out that the finding that 58% of individuals with FEP met criteria for recovery stands in stark contrast to the previously estimated rate of 13%.
Lastly, the authors draw attention to the finding that the pooled recovery rate for studies conducted between 1997 and 2016 (32%) is lower than the rate for studies conducted from 1976 to 1996 (45%). As a result, these findings may raise questions about the effectiveness of specialized early intervention clinics for psychosis that have proliferated in recent years. The researchers write that this finding "indicates that thus far the dedicated specialist care provided for patients with FEP over the past two decades has not resulted in improved recovery rates."
****
Lally, J., Ajnakina, O., Stubbs, B., Cullinane, M., Murphy, K. C., Gaughran, F., & Murray, R. M. (2017). Remission and recovery from first-episode psychosis in adults: systematic review and meta-analysis of long-term outcome studies. The British Journal of Psychiatry, bjp-bp. (Link)
***
Mad in America hosts blogs by a diverse group of writers. These posts are designed to serve as a public forum for a discussion—broadly speaking—of psychiatry and its treatments. The opinions expressed are the writers' own.
***
Mad in America has made some changes to the commenting process. You no longer need to login or create an account on our site to comment. The only information needed is your name, email and comment text. Comments made with an account prior to this change will remain visible on the site.