Sandra Steingard, writing in the journal Psychiatric Services, reviews research finding that the quality of the therapeutic relationship impacts on the efficacy of medication treatment. That is, people taking medications for psychological concerns tend to do better if they have a good relationship with their treatment provider.
Although the original authors suggested that a positive relationship might improve medication adherence, and thereby increase positive outcomes, Steingard notes that they did not actually measure adherence. Thus, she suggests alternative explanations, and even questions some of the assumptions made by the authors.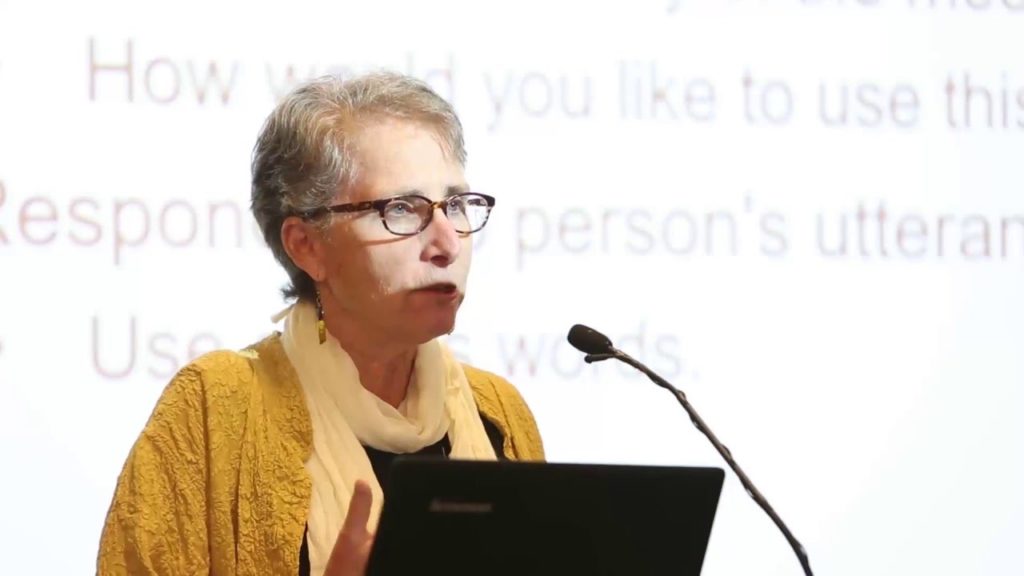 Steingard writes that because placebo response rates for psychiatric medications are so high, "there is something beyond the pharmacological properties specific to the drugs under investigation that affect outcome." For Steingard, this is the therapeutic relationship, which has been shown in psychotherapy research to be an important factor leading to positive outcomes.
Steingard argues that the current paradigm in psychiatry, which prizes seeing as many patients as possible in short sessions, de-emphasizes the therapeutic relationship. Instead of following this model, she proposes that psychiatrists engage in other approaches, such as Open Dialogue.
Such an approach emphasizes communication between treatment providers, the service user, and everyone who cares about that person. Sessions include all these constituents, and emphasize respect for each voice. This approach, Steingard notes, has had tremendous success—particularly with people experiencing first-episode psychosis. Often, this approach also manages to use medication only as a last resort.
Steingard also questions the assumption that medication adherence is a primary goal of treatment.
"It is not clear that a 'best outcome' for the therapeutic alliance is increased adherence. In shared decision making, for example, one aim is to understand the patient's goals. Achieving these goals may not be as dependent on drug adherence as many physicians assume."
Steingard also encourages researchers to include, in both the design and implementation of studies, people with lived experience of the psychiatric system. This approach enables those who are directly impacted by practices to have a voice in what those treatments entail.
According to Steingard, research on the impact of the therapeutic relationship could help improve our system of care. If conducted with the inclusion of people with lived experience, it could inform new treatments that incorporate other methods of healing beyond medication management. It might even challenge the accepted practice in psychiatry of quick sessions with many patients, focusing instead on building a relationship to facilitate healing.
****
Steingard, S. (2018). Therapeutic alliance: Implications for practice and policy. Psychiatric Services, 69(1), 1. https://doi.org/10.1176/appi.ps.69104 (Link)
***
Mad in America hosts blogs by a diverse group of writers. These posts are designed to serve as a public forum for a discussion—broadly speaking—of psychiatry and its treatments. The opinions expressed are the writers' own.
***
Mad in America has made some changes to the commenting process. You no longer need to login or create an account on our site to comment. The only information needed is your name, email and comment text. Comments made with an account prior to this change will remain visible on the site.