In a new study, researchers examined 29 popular introduction to psychology textbooks and found that almost 80% included misinformation about intelligence. Almost all the books promoted unsupported or non-mainstream theories of intelligence, and most did not include recent hierarchical and bifactor models of intelligence.
The researchers conclude that "Most introductory psychology students are exposed to some inaccurate information and may have the mistaken impression that nonmainstream theories (e.g., Sternberg's or Gardner's theories) are as empirically supported as g theory."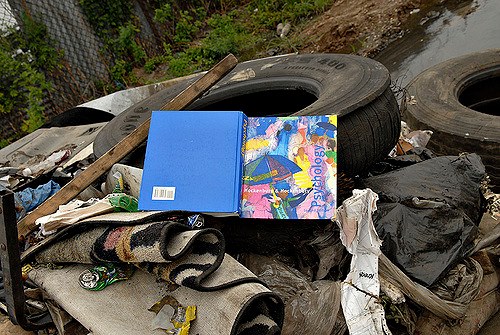 The research was conducted by Russell Warne, Mayson Astle, and Jessica Hill at Utah Valley University, and published in Archives of Scientific Psychology. They used 29 of the 30 best-selling psychology textbooks (the publishers did not send the last book they requested). They compared the textbooks with two consensus statements on intelligence: a report by Gottfredson which they describe as "a statement signed by more than 50 scholars from diverse fields related to intelligence research (e.g., psychometrics, behavioral genetics, cognitive psychology, education)" and a report by Neisser et al., "the official report of an APA committee to produce a summary of intelligence research." Both of these articles are considered widely cited, uncontroversial statements of the general scientific consensus on intelligence.
Warne and his co-authors found that the textbooks deviated considerably from these consensus statements. For instance, while 93.1% of the textbooks mentioned Spearman's g, the basic theory of general intelligence, over 93% of the textbooks afforded space to non-mainstream theories of Gardner, and over 89% included the non-mainstream theories of Sternberg.
The theories of intelligence put forth by Sternberg and Gardner both challenge the notion of g, or general intelligence—arguing that there are multiple forms of intelligence that are unrelated to a general construct of intelligence. According to the consensus statements, these theories lack the evidence base of other, more mainstream theories.
Warne and his colleagues suggest that "Textbook authors should either eliminate a discussion of these theories or present them in a more nuanced light, exploring both the theories' strong points and aspects that are unsupported by empirical data."
Even more problematic may be the omission of current models of intelligence. According to Warne and his co-authors, one of the most empirically supported theories of intelligence is the bifactor model. This model states that there is a general construct, g, which interacts with broad abilities to create the varying types of intelligence used in different situations. This model was not discussed in any of the textbooks.
Warne and his co-authors note that in most cases, the inaccuracies and faulty logic in textbooks' descriptions of intelligence have been used to cast doubt on the importance of intelligence and intelligence testing. For instance, some textbooks use the argument that because there are different theories of intelligence, there must be no such thing as intelligence—which is clearly a logical error. Likewise, some books focus their arguments around valid culturally-specific concerns about intelligence testing but enlarge these concerns to suggest that because of them, the concept of intelligence is meaningless.
In total, the books contain "43 inaccurate statements, 129 questionably accurate statements and 51 logical fallacies"—meaning even psychology students will likely have a highly inaccurate knowledge of intelligence since most psychology curricula do not devote any more courses to the concept.
Considering only 24.1% of the textbooks even discussed "modern models" of intelligence, and not a single one included the bifactor model, it is clear that psychology students are receiving an out-of-date and misinformed education on this important concept.
Warne and his co-authors note that the public opinion of intelligence and intelligence testing is poor, while the scientific consensus is high. They write that this might be partly due to inaccuracies and fallacious reasoning presented in the most basic textbooks, to which both psychology students and non-psychology undergraduates are exposed.
They suggest that "improving the public's understanding of intelligence starts in psychology's own backyard with improving the content of undergraduate courses and textbooks."
Warne and his colleagues suggest a number of books that contain more accurate information, including two with a "breezy writing style that makes them easily digestible"—Deary's Intelligence: A Very Short Introduction and Ritchie's Intelligence: All that Matters.
****
Warne, R. T., Astle, M. C., & Hill, J. C. (2018). What do undergraduates learn about human intelligence? an analysis of introductory psychology textbooks. Archives of Scientific Psychology, 6, 32-50. doi: http://dx.doi.org/10.1037/arc0000038 (Link)
***
Mad in America hosts blogs by a diverse group of writers. These posts are designed to serve as a public forum for a discussion—broadly speaking—of psychiatry and its treatments. The opinions expressed are the writers' own.
***
Mad in America has made some changes to the commenting process. You no longer need to login or create an account on our site to comment. The only information needed is your name, email and comment text. Comments made with an account prior to this change will remain visible on the site.