A study recently published in Acta Psychiatrica Scandinavica examines the association between religiosity and psychotic experiences (PEs) from a large, global sample based on responses from WHO World Mental Health Surveys. Religiosity was measured by five distinct indicators and PEs were determined by 6 descriptors, two related to hallucinatory experiences and four related to delusional experiences. The results of the cross-national analysis indicate no direct association between religious affiliation and PEs, but that individuals identified as religious were more likely to have PEs.
The researchers, led by Kovess-Masfety, write, "While there was no association between religious affiliation status and psychotic experiences (PEs), within the subgroup having a religious affiliation, four of five indices of religiosity were significantly associated with increased odds of PEs."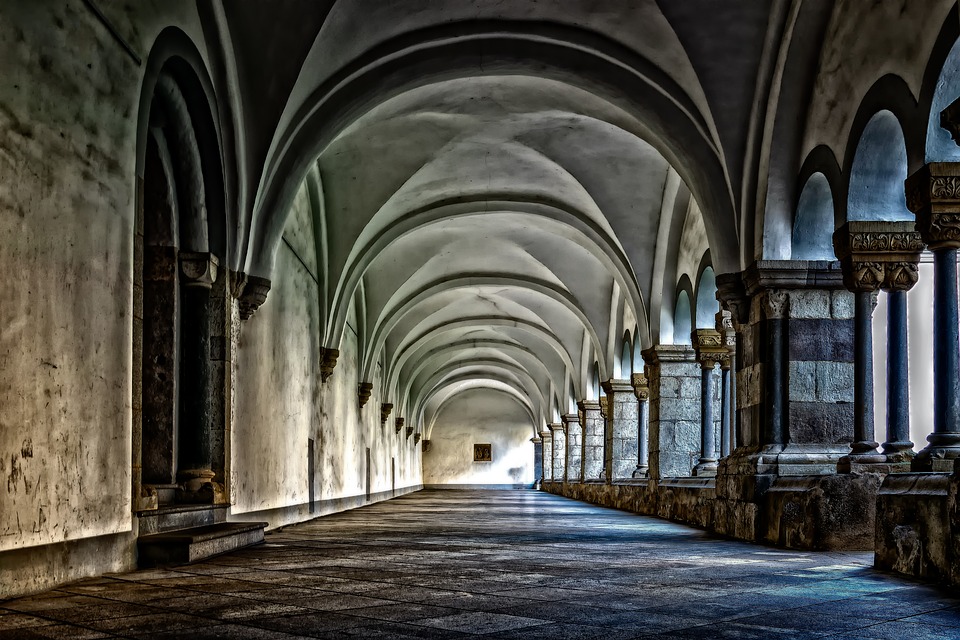 Religiosity, or the "degrees of adherence and intensity of belief" with a religious denomination, has been increasingly connected to better health outcomes, particularly for patients with "cancer, cardiovascular, respiratory, and neurological disorders associated with reduced mortality." Likewise, other studies have shown individuals with higher religiosity suffer less from "depression, anxiety, substance use and suicide attempts." These studies often link religious beliefs and their subsequent social networks as protective factors during stressful times. Yet, Kovess-Masfety et al. declare that these relationships are "more nuanced and multifaceted," and "not all studies have found that increased religiosity is associated with better outcomes." Essentially, the evidence is mixed when it comes to religiosity and psychotic experiences.
The researchers acknowledge the exclusion of clinical delusions that are "solely attributable to shared religious (doctrinal) teachings," and demarcate their aim to investigate associations between five indices of religiosity and six PE types. They include measures that assess associations between religiosity and the roles of mental health as well as general medical conditions.
While various other studies have shown increased religiosity associated with higher prevalence of PEs, such as in a community of young adults, among in-patients, and with adolescents, Kovess-Masfety examined this relationship on a global level. WHO World Mental Health (WMH) surveys were conducted in the homes of adult respondents in the following 18 countries: Argentina, Brazil (Sao Paulo), Colombia, Mexico, Peru, USA, Nigeria, Iraq, Lebanon, People's Republic of China (Shenzhen), Belgium, France, Germany, Italy, the Netherlands, Portugal, Romania, and Spain. The surveys incorporate both a psychosis module and questions in regards to religiosity.
A fully-structured diagnostic interview, the WHO Composite International Diagnostic Interview (CIDI), was administered in order to "assess prevalence and correlates of a wide range of mental disorders according to the definitions and criteria of both the DSM-IV and ICD-10 diagnostic systems." To ensure validity, the CIDI was adapted for each participating country through translation, back-translation, and harmonization protocols. Psychotic experiences due to dreaming, half-sleep state, or drugs were excluded among the six types.
Religious affiliations included Protestantism (16.4%), Catholicism (45.7%), Judaism (0.2%), Islam (21%), no religion (14.4%), and other (2.3%). Of those declaring a religion, the following five additional items were asked regarding the indices of religiosity:
"How important was religion in your life when you were growing up?"
"How often do you usually attend religious services?"
"How important are religious or spiritual beliefs in your daily life?"
"How often do you seek comfort through religious or spiritual means when you have problems or difficulties in your family, work for personal life?"
"When making decisions in your daily life, how often do you think about what your religious or spiritual beliefs suggest you should do?"
Finally, a history of DSM-IV mental disorders was assessed along with general medical conditions.The results showed 85.6% of the 25, 542 respondents affiliate with a religion. Indices of religiosity varied within the subset of 21,860 respondents who declared a religious affiliation.
The researchers write, "In the basic model, we found that four (of five) indices of religiosity (those who consider 'religion was very important when growing up, or 'religion was very important in their daily life,' or 'often seek comfort when experiencing problems,' or 'often think about religion to help with decision-making in daily life') were significantly associated with increased odds of PEs."
Kovess-Masfety et al. acknowledge the study's need of multidisciplinary collaborations and mixed method studies, such as "qualitative and anthropologically focused studies," in order to better grasp the relationship between religiosity and mental health, e.g. the connections between cultural beliefs and PEs. Another limitation includes the lack of temporal knowledge that might result in reverse causality, i.e. that religiosity occurring as a result of PEs. Furthermore, the participants were mostly Christian, meaning the results may not generalize across other religions.  The researchers call for broader research questions that account for more variables such as socioeconomic influence, e.g. the lower prevalence of PEs in low-income countries in comparison with middle- and high-income countries.
Kovess-Masfety and colleagues summarize the usefulness of the results in order to facilitate a better understanding of mental health processes:
"Based on 18 cross-national surveys, we found that about 85% of the people had declared religious affiliations, and within this group, about half of them found religion to be very important in their daily life and for making decision and looking for comfort when experiencing problem. Of those with a religious affiliation, about a third attended a religious service more than once a week, demonstrating how religion is important in the daily life of many people around the world and thus its relevance for understanding risk and protective factors for mental health."
****
Kovess-Masfety et al. (2018). Psychotic experiences and religiosity: data from the WHO World Mental Health Surveys. Acta Psychiatrica Scandinavica, 137(4), 306-315. https://doi.org/10.1111/acps.12859 (Link)