A new study out of Yale University uses evolutionary biology to debunk the idea that there is a "normal" or "optimal" brain. The authors, Avram Holmes and Lauren Patrick, argue that human variation is common and does not imply sickness, including within the brain.
"A fundamental challenge facing clinical neuroscientists is how to best conceptualize healthy population-level behavioral and neurobiological variation when working to understand the etiology of dimensional illnesses," Holmes and Patrick write.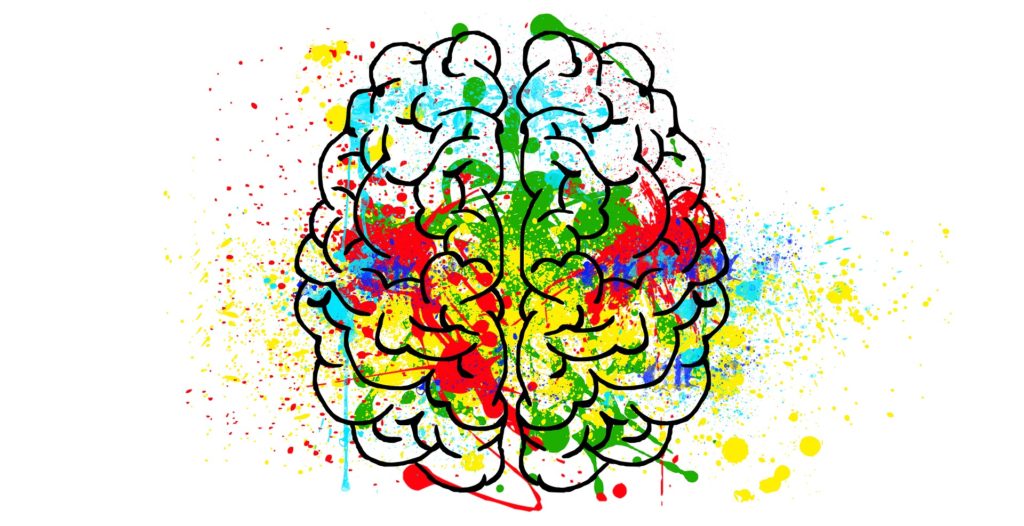 Humans are quite variable on most traits, and difference from the average is not taken as evidence of pathology. For instance, someone who is much shorter (or taller) than the average person would not necessarily be flagged as having a physical illness. However, neuropsychology relies on the assumption that being different from the average is in itself a sign of disease.
That is, neuropsychological research relies on comparisons to the average brain. But because of the variability within any population, the average may not mean much.
For instance, a neuropsychological study might compare two groups—one group with a psychiatric diagnosis, and another group without the diagnosis. Both groups exhibit high variability in whatever trait being measured (for instance, brain volume in specific regions), and the groups overlap considerably. However, the average might be slightly different between the two groups. This difference could even be statistically significant if there were a large number of participants.
In fact, this is precisely what has been reported as groundbreaking findings. A study last year suggested that brain volumes were smaller for people with ADHD. However, despite this statistical finding based on averages, more than 95% of the people in the study had brain volumes that were overlapping—that is, people in both groups (with ADHD diagnoses and without) had the same brain volumes.
Only a very few outliers had brain volumes that were actually outside the variability of the two groups. Thus, out of 100 people with ADHD, only five could be expected to have brain volumes that were not equal to those of people in the "healthy" control group. Even this finding was criticized because when IQ was factored into the equation, the variability in the two groups completely overlapped.
Holmes and Patrick criticize just this sort of research when they write that "Analytic approaches that focus on group differences may mask the presence of substantial overlap in phenotypic distributions across populations, providing an illusion of diagnostic specificity."
That is, a focus on whether the average is different between two groups does not effectively demonstrate whether individuals in both groups overlap. Thus, findings in a group of people with a mental health diagnosis are reported as pathological deviations from the healthy brain, when in fact they are the same as some, or even many, people in the "healthy" group—just not to the average of the group.
Evolutionary Insights into Brain Variation
Holmes and Patrick use evolutionary biology to demonstrate that brain variation is not only common but adaptive and evolved. That is, human variation, even within the brain, is a result of adaptive biological responses to the environment, and not an indicator of pathology.
For instance, there are brain variations that are associated with increased sensation-seeking and impulsive behaviors. Researchers theorize that these variations may increase the likelihood that a person develops a substance addiction.
However, Holmes and Patrick note that "our tendency to engage in sensation-seeking and impulsive behaviors evolved as a function of their influence on survival and reproductive fitness. They are not simply synonymous with adverse outcomes. For instance, increased sensation-seeking co-varies with social behavior, social support, physical activity, reproductive activities, and environmental exploration."
Thus, the variations in brain structure that are associated with "pathology" and "illness" are also associated with social engagement and physical fitness, among other things. It should be no surprise, therefore, that although a group of people with substance addiction probably have a higher average likelihood of these brain differences, it overlaps substantially with people who are part of the "healthy" control group.
One could posit even further that these brain differences might be helpful for the person with substance addiction—they might be responsible for the healthy parts of that person's life, as well as the addiction.
Variability, the authors argue, does not imply vulnerability, and being different from the average is not an indicator of pathology. In fact, variability is a healthy part of being human, and the same brain differences are associated with both problematic and positive elements of the human life experience. Until neuroscientific research acknowledges this fact, studies will continue to spread misinformation about the human brain.
****
Holmes, A. J., & Patrick, L. M. (2018). The myth of optimality in clinical neuroscience. Trends in Cognitive Sciences, 22(3). https://doi.org/10.1016/j.tics.2017.12.006 (Link)