In a new review, Dr. Leichsenring and a team of researchers critically examined the evidence supporting Cognitive Behavioral Therapy (CBT). The authors, who represent a variety of modalities, make it clear that their aim was not to engage in "CBT bashing," instead, they set out to constructively explore the field's assumptions and evidence. Their findings suggest that the current evidence supporting CBT's efficacy is not as robust as claimed.
"Most important, there is no consistent evidence that CBT is more efficacious than other evidence-based approaches," they write. "These findings do not justify regarding CBT as the gold standard psychotherapy."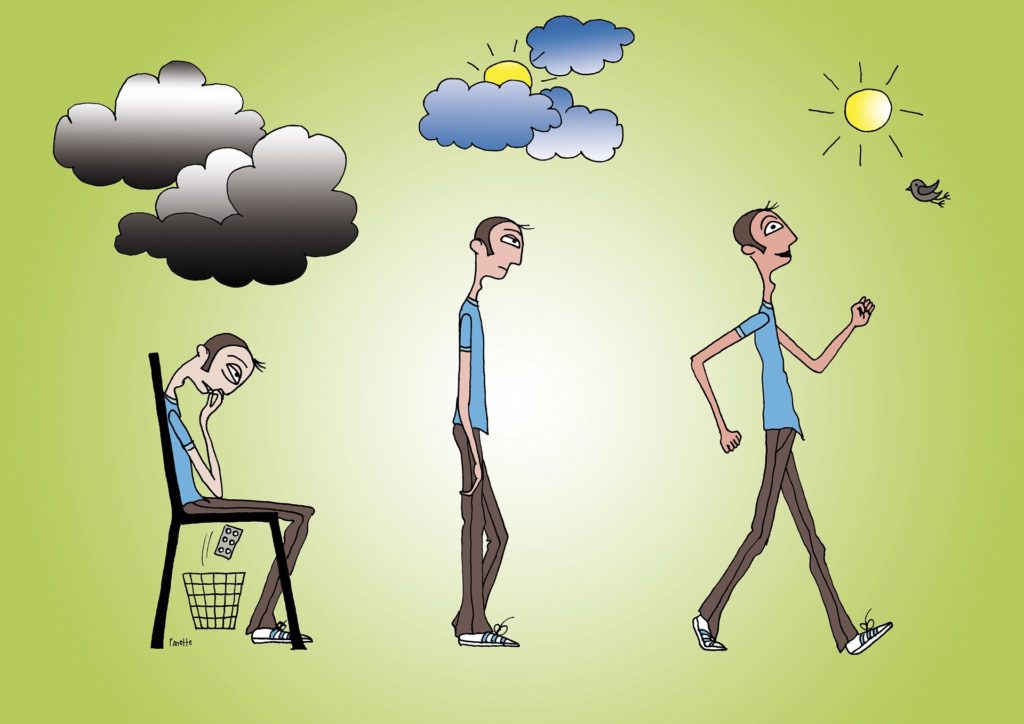 CBT is one of a number of psychotherapy approaches. Interpersonal, humanistic, systemic, and psychodynamic therapies are commonly practiced alternatives. CBT has received more attention and has been referred to as the "gold standard" of psychotherapy treatment. Some even argue that a single, integrated CBT-based psychotherapy ought to be the only type of psychotherapy. Others disagree, however, arguing instead for plurality and diversity in psychotherapy approaches, particularly if the evidence does not support the superiority of CBT over other methods.
In this review, Leichsenring and colleagues identify four assumptions used to claim CBT's superior efficacy: (1) more studies are available for CBT than for other psychotherapies; (2) no form of psychotherapy has been shown to be superior to CBT; (3) the theoretical foundations and the (4) mechanisms of change of CBT have been researched most extensively.
They begin by noting that research within psychology and cognitive theory is in the midst of a replication crisis. This puts the status of CBT theory, which comes from cognitive research, into question. Change in therapy, according to many proponents of CBT, involves changing individuals' thoughts. Yet, research about mechanisms of change in psychotherapy finds that positive treatment outcomes are not uniquely related to CBT features.
While some claim that other approaches "do not even come close" to the quality of studies supporting CBT, the authors find that the evidence "tells a different story." Leichsenring and team make the following points about the quality of CBT studies:
CBT studies use weak comparators, wherein CBT approaches are often compared with waiting list controls rather than other psychotherapies.
Many CBT studies run a high risk of bias, they argue, when assessed with the Cochrane risk of bias tool. However, they address that this tool may not be optimal for evaluating bias in psychotherapy studies.
The quality of CBT studies was not found to be superior over reviews of other approaches, such as those in psychodynamic psychotherapy.
A review of studies found that when CBT studies featured an appropriate comparator, there was insufficient power.
Allegiance bias of researchers has not been controlled for, and this may affect reported outcomes.
Given these considerations, the authors make their sixth point that there is "high uncertainty" surrounding CBT's support. "Due to the low number of high-quality studies and the large number of studies with a high risk of bias the authors of a large meta-analysis on depressive and anxiety disorders concluded that the effects of CBT are 'uncertain and should be considered with caution.'"
Additionally, they note that quantity of studies does not imply quality and that if CBT is to be regarded the "gold standard" of psychotherapy, demonstrations of its efficacy are crucial. They go on to highlight two important considerations: (1) Some studies have failed to find CBT superior to placebo in treating depression, and others have found it to be ineffective for symptoms of psychosis or bipolar. (2) Remission rates and response to CBT are modest.
The authors argue that more convincing evidence is needed to support CBT as the panacea psychotherapy. This compelling point is bolstered by their finding that the available evidence does not support CBT's superiority over other psychotherapies. Studies that have made this claim feature "small and negligible" effect sizes or did not take into account how clinicians vary in their efficacy.
Additionally, there is considerable evidence to demonstrate that no one approach can claim to be the gold standard when research supports that specific interventions unique to each approach are not the influential factor that drives positive outcomes. Instead, the researchers argue for diversity and plurality in psychotherapy approaches. They write:
"A plurality of research-supported approaches may be advantageous, for example, in patients not responding to one therapy approach. In contrast, a plea for a 'scientific' integrated psychotherapy under the hegemony of CBT implies that other approaches are not scientific: this, itself, is a non-scientific position."
Finally, they call attention to the way that research supporting CBT has stagnated in recent decades. Further, CBT has borrowed techniques from other approaches, and those who practice CBT do not do so exclusively, instead they tend to apply non-CBT approaches featured in humanistic, interpersonal, and psychodynamic therapies.
They conclude that "at present, no form of psychotherapy may claim to be the gold standard." As a result, they argue for plurality in training, in research, and in practice.
"Different patients may benefit from different approaches, or may benefit through different routes. Therapists are different as well. They should be able to choose which approach fits them best: One size does not fit all. Also learning from each others' approaches requires that different forms of evidence-based psychotherapy exist and are valued equally. Plurality is the future of psychotherapy, not a CBT-centered "one fits all" monoculture."
****
Leichsenring, F., Abbass, A., Hilsenroth, J., Luyten, P., Munder, T., Rabung, S., & Steinert, C. (2018). "Gold standards," plurality and monocultures: the need for diversity in psychotherapy. Frontiers in Psychiatry, 9, 159. (Full Text)
***
Mad in America hosts blogs by a diverse group of writers. These posts are designed to serve as a public forum for a discussion—broadly speaking—of psychiatry and its treatments. The opinions expressed are the writers' own.
***
Mad in America has made some changes to the commenting process. You no longer need to login or create an account on our site to comment. The only information needed is your name, email and comment text. Comments made with an account prior to this change will remain visible on the site.