[Note: To hear an audio version of this report, click the play button below]
A new study, published in JAMA Internal Medicine, investigates the patterns of zolpidem (brand name Ambien) use in adults. The article is written by Thomas Moore, senior scientist at the Institute for Safe Medication Practices, and Donald Mattison, chief medical officer and senior vice president of Risk Sciences International. Results of the study indicate that over three-quarters of zolpidem users are not following FDA recommendations to reduce risks of side effects and drug dependency.
"These data show that optimal safe use of zolpidem is uncommon. Although efficacy declines substantially after 14 days of continuous administration, most zolpidem patients reported sustained use, with an increased risk of dependence, given that zolpidem is a class IV controlled substance," write the authors.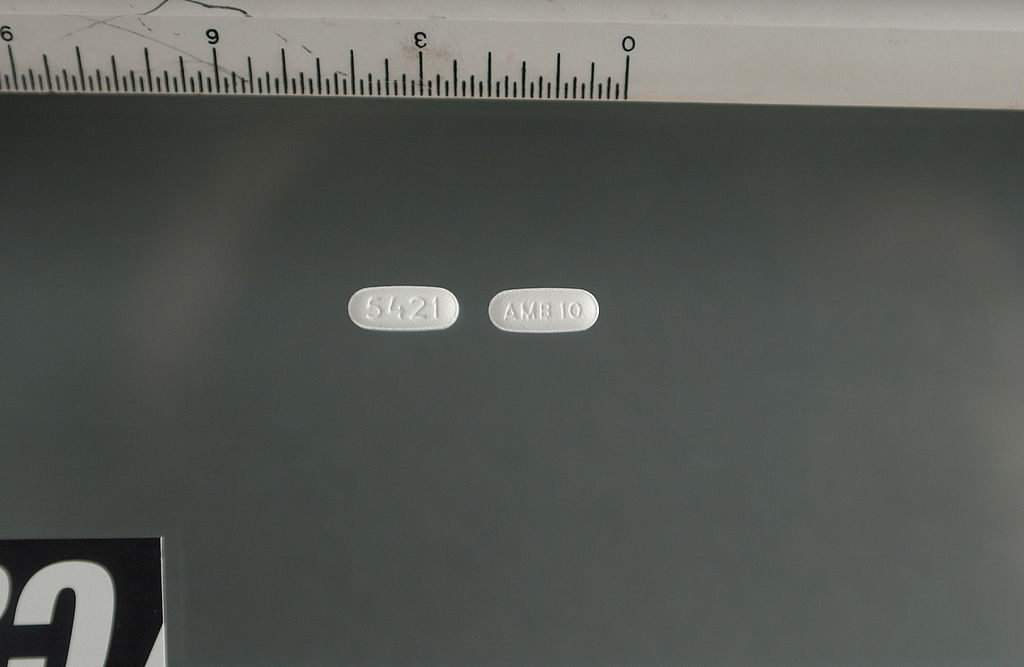 In 2013, zolpidem, a sedative often used for sleep, was the most commonly used prescription hypnotic drug in the US. Given the drug's widespread use, adverse effects and drug risks are important to address. The FDA has made three recommendations when taking zolpidem to reduce risk of next-day impairment, behavior changes, and drug dependency: (1) use short-term because long-term use results in loss of efficacy, (2) use lower dosage (5mg) for women and people 65 years or older due to higher blood concentrations, and (3) limit combining with other central nervous system (CNS)-depressant drugs.
The researchers of the present study sought to compare patterns of zolpidem use to the FDA's recommendations in the US adult population. They used data from the 2015 US Medical Expenditure Panel Survey, with a sample of 35,427 people, to estimate national prescription patterns.
Results suggest that 3.8 million adults in the US had at least one prescription of zolpidem in 2015. Women are almost twice as likely as men to take zolpidem. Sixty-four percent of adults age 65 or older and 68% of women were taking higher doses of zolpidem, despite FDA recommendations against this. Also, 68% of those taking zolpidem used it for over 60 days (median = 192 days). Among those taking zolpidem for a sustained period, 41% were also taking another CNS-depressant drug (26% combined zolpidem with an opioid).
The researchers summarize, "Overall, 77.4% (95% CI, 70.5%-84.3%) were not observing 2 or more recommendations to reduce risk."
These findings are especially concerning since zolpidem use results in more emergency department visits due to adverse effects than any other psychotropic drug. The findings also suggest women are at higher risk for adverse effects, given their higher rates of zolpidem use and that women's bodies take longer to clear the drug from their system, resulting in 45% higher blood concentrations. The researchers call for more efforts to reduce risks of zolpidem use. They conclude:
"This study of zolpidem shows that there are many opportunities to reduce the risks of next-day impairment, abnormal behavior changes, and dependence."
****
Moore, T. J., & Mattison, D. R. (2018). Assessment of patterns of potentially unsafe use of zolpidem. JAMA Internal Medicine. Advance online publication. doi:10.1001/jamainternmed.2018.3031 (Link)