A new study, published in JAMA Network Open, evaluates the impact of greening vacant urban land towards the mental health of residents. The results of the randomized cluster trial indicate that improving a community's physical environment can be an essential tool in addressing mental health issues, particularly for participants living below the poverty line.
"Urban blight is an environmental condition that disproportionately affects low-resource neighborhoods, as evidenced by the fact that almost half of our participants had yearly family incomes less than $25,000," write the team of researchers, led by Dr. Eugenia South from the University of Pennsylvania. "Making structural changes to the lowest-resource neighborhoods can make them healthier and may be an important mechanism to address persistent and entrenched socioeconomic health disparities."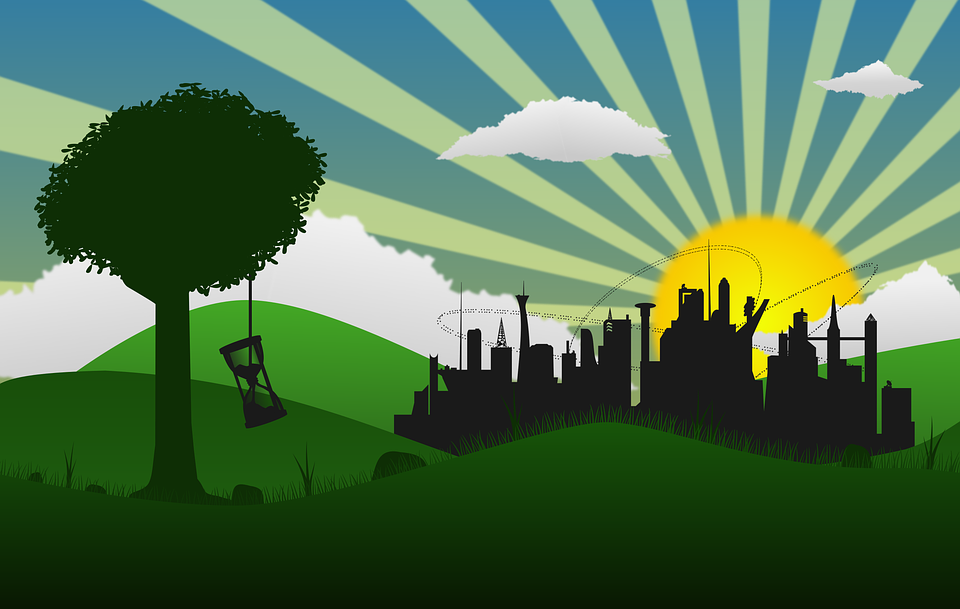 Living near green spaces has been associated with better mental health outcomes, in some cases resulting in less depression, anxiety, and stress. South and colleagues expanded this idea to urban communities, so that green spaces "may be a potential buffer between inequitable neighborhood conditions and poor mental health outcomes."
In the first citywide cluster randomized trial with the aim to, "test the effects of inexpensive, standardized, and reproducible vacant land remediation interventions- greening and trash cleanup- on health and safety." The researchers analyzed data obtained in Philadelphia since 2013.
Philadelphia was divided into sections, and within each section, clusters were randomly assigned to 1 of 3 study groups: 1) the greening intervention, 2) trash cleanup, and 3) no intervention. The greening intervention involved both cleaning and greening of vacant lots by removing trash, grading the land, planting new grass and plants, installing a low wooden fence with openings, and maintaining the green space with regular maintenance. The trash cleanup intervention included the removal of trash coupled with limited grass mowing and routine maintenance. Out of 110 clusters containing 541 vacant lots, 37 groups were assigned to the greening intervention, 36 clusters to the trash cleanup intervention, and 37 clusters were assigned to no intervention.
Two pre-interventions surveys and two post-intervention surveys around participants' perceptions of mental health were administered along with the short-form Kessley-6 Psychological Distress Scale (K6). Of the 446 participants, 149 were assigned to the greening interventions, 145 to the trash cleanup intervention, and 148 to no intervention.
The results describe that among community-dwelling adults within the greening intervention, self-reported feelings of depression were significantly decreased compared with no intervention and self-reported poor mental health was non-significantly reduced. Feeling depressed also significantly reduced in those neighborhoods below the poverty line, while there was no significant difference in self-reported poor mental health for that same population.
South and colleagues acknowledge the limitation in using scales to measure mental health outcomes, such as the K6, stating that other screening and diagnostic tools could produce different results. Furthermore, this study lacks long-term information concerning the mental health outcomes after the study period. Nevertheless, the researchers illustrate vacant lot greening as an attractive mental health intervention due to its low-cost and apparent association with psychological well-being.
They conclude with other practical implications:
To "support health care clinicians concerned with positively transforming the often chaotic and harmful environments that affect their patients."
To "offer evidence to policymakers interested in increasing municipal investments in the remediation of blighted urban spaces as an inexpensive and scalable way to improve mental health, particularly in low-resource neighborhoods."
****
South, E. C., Hohl, B. C., Kondo, M. C., MacDonald, J. M., & Branas, C. C. (2018). Effect of greening vacant land on the mental health of community-dwelling adults. JAMA Network Open 1(3). doi: 10.1001/jamanetworkopen.2018.0298 (Link)