A new study from Taiwan has found that elderly patients taking at least 5 medications (known as polypharmacy) were at increased risk of mild cognitive impairment (MCI) as well as dementia. The research was led by Chia-Fen Tsai at Taipei Veterans General Hospital and was published in the Journal of Clinical Psychiatry.
According to the authors, polypharmacy has been associated with adverse drug reactions leading to falls, cognitive dysfunction, and death. Other studies have linked polypharmacy with increased risk for delirium and dementia. Tsai wanted to examine whether polypharmacy was also linked with MCI and dementia specifically.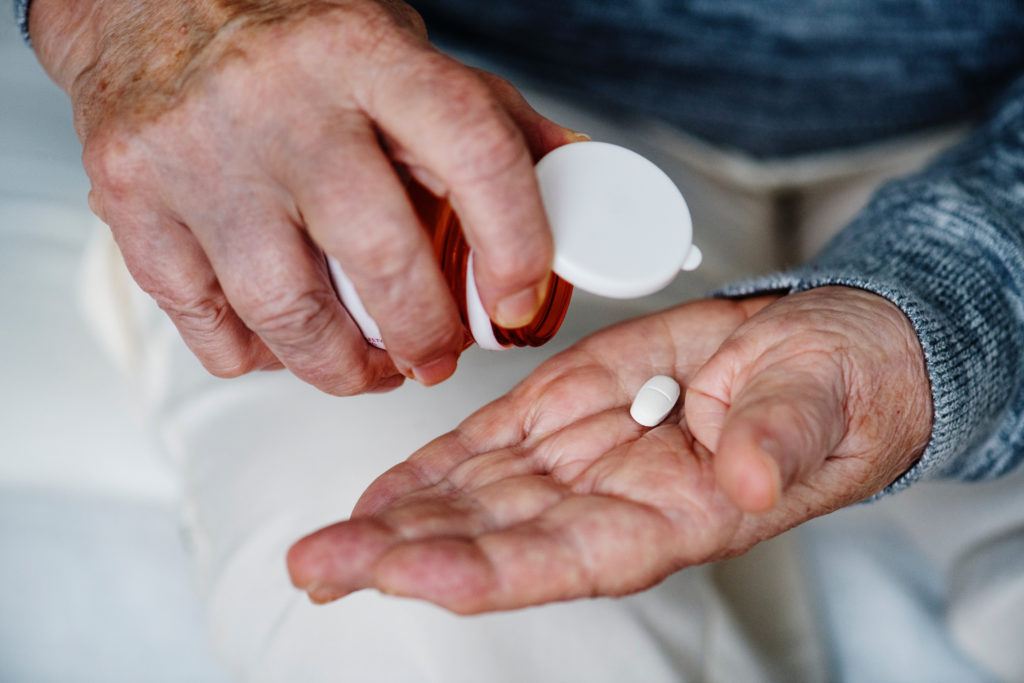 The study included 7,422 participants, all at least 65 years old, sampled from each district of Taiwan. The researchers conducted in-home interviews with each participant, a close relative, and a caregiver. They also examined prescription records and medication containers in the home to determine polypharmacy.
The researchers found that 9% of their cognitively healthy participants were taking 5 or more medications; 17% of those with MCI were, and 26% of those with dementia were doing so.
The researchers controlled for a number of possible confounding factors that have all been theorized to have an effect on cognitive functioning. They found that a number of factors have beneficial effects, while some factors have negative effects.
"Education, exercise, or social activity at least once per month, drinking tea, and having good sleep might have beneficial effects for cognitive capacity," they write. "Age, polypharmacy, head injury, and cerebrovascular disease were associated with declined cognitive capacity."
However, even after controlling for other factors, older patients on 5 or more medications were 1.75 times as likely to develop MCI, and more than twice as likely (2.33 times) to develop dementia, compared with those not on 5 or more medications.
Interestingly, the results were not significant for elderly patients with diabetes, hypertension, hyperlipidemia, or cerebrovascular disease. This could mean that polypharmacy is more beneficial than harmful in these instances, or it could mean that cognitive capacity is reduced so often in these instances that the effect of polypharmacy was minimal.
"Polypharmacy is common in the elderly and is associated with significantly lower cognitive capacity and higher risks of MCI and dementia, especially for persons without diabetes, hypertension, hyperlipidemia, or cerebrovascular diseases."
The researchers suggest that physicians should promote healthy lifestyle habits that are associated with reduced risk of cognitive impairment, and that they should attempt to reduce medication prescriptions if possible.
****
Cheng, C. M., Chang, W. H., Chiu, Y. C., Sun, Y., Lee, H. J., Tang, L. Y. . . . Tsai, C. F. (2018). Association of polypharmacy with mild cognitive impairment and cognitive ability: A nationwide survey in Taiwan. Journal of Clinical Psychiatry, 79(6), 17m12043. (Link)