A recent article, published in the journal Pain, reviews the evidence that opioids may cause depression. The researchers were led by David N. Juurlink at the University of Toronto, who served on the steering committee of the 2017 Canadian Guideline for Opioid Therapy and Chronic Noncancer Pain. Juurlink writes:
"Converging lines of evidence now suggest that depression—a common comorbidity in the setting of chronic pain—may in some patients represent an unrecognized yet potentially reversible harm of opioid therapy."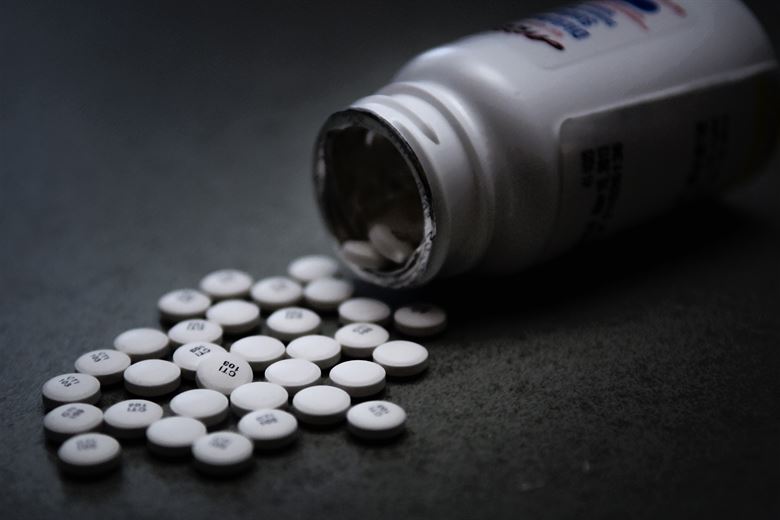 Opioids have long been associated with adverse effects ranging from addiction, death due to respiratory problems, and increased risk of falls and accidents, as well as nightmares, hallucinations, and physiological effects such as sweating and nausea. People can experience intense withdrawal effects after even a single use, but withdrawal is typically worsened by long-term use and higher doses. However, the focus of this article is on an oft-overlooked side effect, depression.
Juurlink provides evidence from a number of studies that have linked opioid use, and a higher dose of opioids, to increased risk of depression. For instance, in one study of 1800 people with chronic opioid use, those taking a high dose were about twice as likely to be depressed. They were also more likely to say that opioids were responsible for their depression, while those on a low dose who had mental health concerns suggested that psychosocial factors were responsible for their emotional state.
Another study mentioned in the article found that even among those taking a low dose of opioids, a slightly higher dose was associated with significantly increased depressive symptoms. This was true even when controlling for severity of pain, functioning, and quality of life. Another study found that, independent of pain severity, patients taking opioids were three times as likely to be depressed than those not taking opioids.
Most of these studies controlled for pain severity, functioning, and quality of life, meaning that these factors can't explain the increased depression in people on high doses of opioids. The researchers discuss previous studies that have suggested why opioids could have this effect.
A review article published in the journal Anesthesiology in 2016 provides thorough evidence that opioids may worsen chronic pain, rather than improving it. The researchers in that article review several mechanisms by which this paradoxical effect may occur.
For instance, according to the researchers, tolerance to opioids may develop very quickly, especially at high doses. As tolerance develops, the drug loses effectiveness, meaning that a higher and higher dose is required to soothe the pain.
Additionally, opioids have been associated with hyperalgesia—a phenomenon in which the body adapts to the presence of the chemical by becoming increasingly sensitive to pain. After an opioid-induced hyperalgesia reaction, painful stimuli become more and more painful. This can lead to increased opioid dosing in an attempt to soothe this pain, which then increases the response, creating intense pain sensitivity. Thus, not only does the opioid stop working in this situation, but it makes a person experience pain more intensely.
These findings have influenced treatment guidelines. For instance, the guidelines for patients at the US Veterans Health Administration provide detail on adverse effects, tolerance and withdrawal effects, and suggest that opioids are not a suitable long-term treatment for chronic pain.
These guidelines also acknowledge the potential that opioids can increase pain sensitivity and may cause depression. They offer a number of alternatives (or supplements) to long-term opioid use, including healthy lifestyle habits, psychotherapies such as ACT and CBT, meditation, and alternative pharmaceutical interventions.
****
Mazereeuw, G., Sullivan, M. D., & Juurlink, D. N. (2018). Depression in chronic pain: Might opioids be responsible? Pain, 159(11), 2142-2145. doi: 10.1097/j.pain.0000000000001305 (Link)