An ongoing randomized-controlled trial and qualitative study examine the efficacy and benefits of utilizing a mindfulness-based intervention in the treatment of people diagnosed with bipolar disorder.
The authors of the study note that a shift in the understanding and conceptualization of recovery in persons diagnosed with mental health issues from a medicalized symptom reduction/functional improvement model to a more humanistic frame. New interventions are focused on personal recovery that includes connectedness, hope, optimism, identity, meaning in life, and empowerment.
"The mismatch between the existing available treatments and the desires for personal recovery from individuals living with [Bipolar Disorder] lead to a significant intervention gap."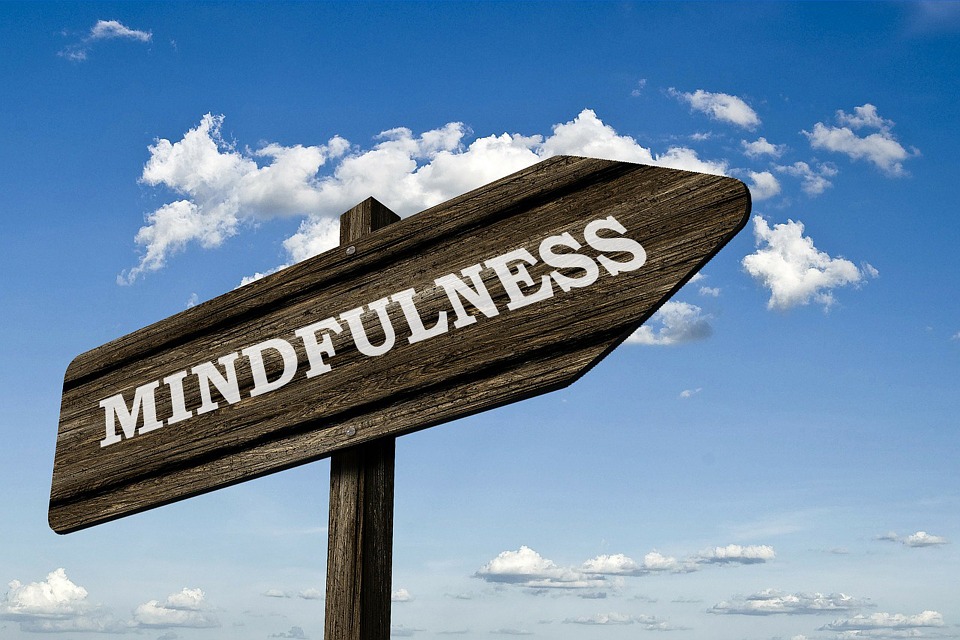 This new direction translates to a shift in treatment methods and goals, away from psychoeducation, skill-building, and medication adherence towards recovery-oriented interventions. The authors suggest that a mindfulness-based intervention could better address personal recovery in persons diagnosed with bipolar disorder. With a shifting focus from symptom reduction to hope building, the existence of symptoms that persist throughout treatment is no longer at odds with the concept of recovery.
Mindfulness-based interventions are theorized to "rescue excessive emotional reactivity" as individuals learn to observe experiences non-judgmentally. These interventions aim to "produce cognitive changes," so participants learn that thoughts are not facts, "improved self-management," that promotes skills for maladaptive cognitions and emotional responses, and the ability of non-judgmental noting of arousal, muscle tension/other reactions in the body. Mindfulness is thought to result in a fundamental shift that facilitates acceptance of experiences.
Existing research on the efficacy of mindfulness for people diagnosed with bipolar disorder have primarily focused on clinical/functional recovery and have not examined the effects through a personal recovery-oriented lens.
In addition to the recovery-oriented approach, the authors aim to incorporate the staging model of Bipolar Disorder. The staging model suggests that treatment should be informed by the "stage of illness" (e.g., psychoeducation at the beginning stage vs. acceptance-based interventions in later stages).
The researchers propose to assess the efficacy of a brief mindfulness-based intervention, comparing mindfulness to a waitlist, exploring the mediating roles of emotion awareness, emotion regulation, and illness acceptance, and investigating the role of staging theory in providing the treatment. To understand the lived experience of mindfulness as related to personal recovery, the researchers also plan to conduct qualitative research.
The authors plan to recruit adults diagnosed with bipolar disorder from hospitals and community settings. They will compare four sessions of a mindfulness group with wait-list controls — timepoints of the evaluation space baseline, post-intervention, and at 6-month follow-up. In addition to the RCT to assess the efficacy of brief MBI, the researchers suggest conducting a Photovoice, participatory research project to explore the experience of the participants.
A pilot project conducted in 2018 with 20 participants randomly assigned half of the participants to a mindfulness group and the other half to a waitlist condition. The pilot data showed that those in the mindfulness group significantly improved in the outcomes of personal recovery. But the group had almost no effect on the secondary outcome of functional recovery.
A qualitative study asked individuals with Bipolar Disorder who had been in remission for at least two months their opinion on staying well during their recovery process. Self-awareness of their own experiences with their symptoms supported their mood management and recovery, and they felt they were more able to regulate emotions and counter stigma.
According to the researchers, "participants expressed a strong need for psychological intervention that would help them effectively manage their fluctuating moods and to find ways to live with the distress and difficulties of the disorder."
****
Chan, S.H., Tse, S., Chung, K.F., Yu, C.H., Chung, R.C.K., & Lo, H.H.M. (2019)The effect of a brief mindfulness-based intervention on personal recovery in people with bipolar disorder: a randomized controlled trial (study protocol). BMC Psychiatry, 19(255) (Link)