A new study, published in the Journal of Clinical Psychiatry, investigates the relationship between meaning in life with age, well-being, and cognitive functioning. The researchers differentiated between two opposites: the presence of meaning, and the search for meaning. The presence of meaning was correlated with better health outcomes, and the search for meaning was correlated with worse health in adult populations across the lifespan.
Unfortunately, because this was a cross-sectional, correlational study, it's difficult to know whether the experience of meaning somehow causes better health, whether better health makes one feel that life is more meaningful, or whether a third variable, such as experiences of poverty or racism, might influence both health and sense of meaning.
"Over the last 3 decades, meaning in life has emerged as an important focus of study in medical research, especially in the context of the aging population. A body of literature on this subject shows that individuals who perceive their lives to be more meaningful have better outcomes across a wide variety of psychological and physical measures of health and well-being," write researchers led by Awais Aftab, physician and researcher at the University of California San Diego.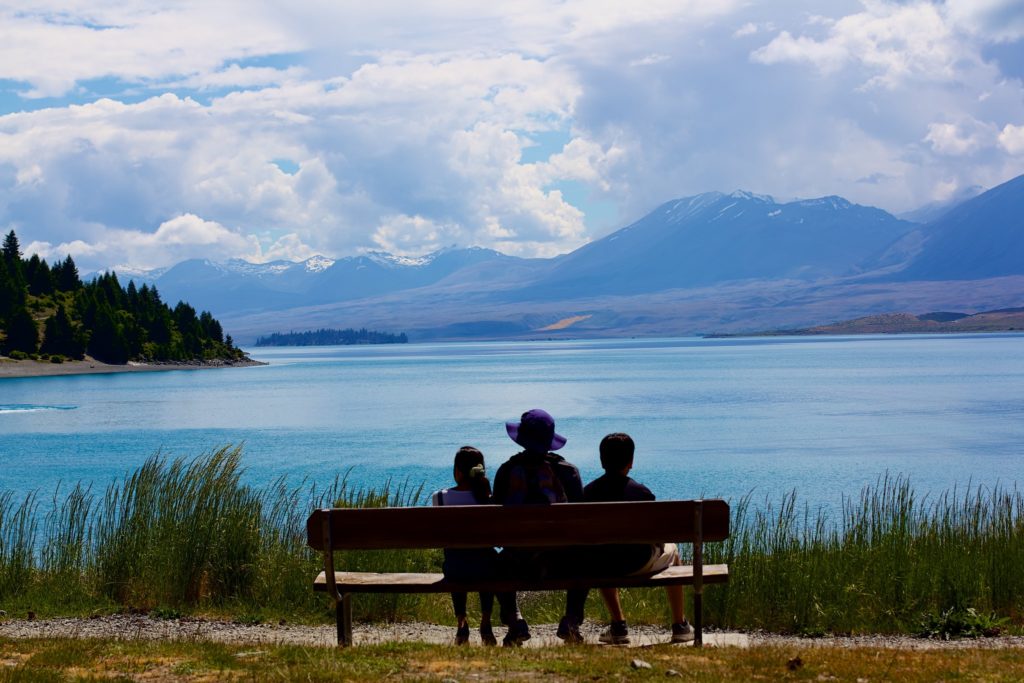 Research has suggested that a strong level of purpose or meaning in one's life is related to lower rates of mortality, protection from adverse effects of social media, lower levels of impulsivity, and better aging.
"Many think about the meaning and purpose in life from a philosophical perspective, but meaning in life is associated with better health, wellness and perhaps longevity," said senior author Dilip V. Jeste, MD, senior associate dean for the Center of Healthy Aging in a press release about the study. "Those with meaning in life are happier and healthier than those without it."
In the current study, Aftab and colleagues correlated presence of meaning and search for meaning with age, well-being, and cognitive functioning. The cross-sectional study utilized data from 1,042 adults in the Successful Aging Evaluation (SAGE), a community-dwelling sample of randomly selected individuals from San Diego County, California.
The Meaning in Life Questionnaire (MLQ), a popular self-report instrument used to measure meaning in life, conceptualizes meaning in two dimensions: having a meaning in life (or the presence of meaning) and searching for a meaning in life. "Presence refers to the perception that one's life is meaningful. Search refers to an active pursuit of meaning in one's life," write Aftab and colleagues.
Researchers used the Short Form 36 Health Survey (SF-36) to measure physical and mental well-being. Cognitive status was obtained by a structured 25-minute phone interview. Trained researchers administrated a modified version of the Telephone Interview for Cognitive Status (TICS-m), a screening instrument for cognitive impairment with score ranging from 0–50, with higher scores indicating better cognitive performance.
Results of significant correlations between variables demonstrated inverted U-shaped curves for presence and search for meaning when compared to age. "Presence exhibited an inverted U-shaped curve and Search showed a U-shaped curve."
"This inverse relationship between Presence and Search for meaning in life with reference to age makes intuitive sense. If a person lives with a sense of purpose and meaning, s/he does not need to be engaged in searching for additional meaning. Conversely, if a person feels a void of meaning in life, s/he would want to actively seek purpose," write Aftab and colleagues.
Better mental well-being and cognitive functioning were associated with experiencing more presence of meaning in life. Counter to this, those with lower well-being and cognitive functioning scores tended to search for meaning more.
"People with low presence of meaning in their lives and/or those with high search for meaning may possibly be at higher risk of poor physical, mental, and cognitive outcomes, and assessment of meaning in life could be a way of identifying vulnerable populations. High levels of search for meaning may be an indication that the individual is experiencing difficulties adjusting with declining functioning, and one can hypothesize that interventions targeting such individuals may help them cope with their stressors and allow for flourishing with a sense of purpose."
The authors caution that "this was a cross-sectional analysis, so inference of causality cannot be drawn." In the press release, however, they actively use reverse causality to explain the difference between finding the presence of meaning and no longer needing to search for meaning. They cite factors such as getting married, having a family, and having a stable career as leading to the presence of meaning. They also explain the tendency for older adults to begin to search for meaning again as something driven by the loss of friends, retirement, and loss of good health. In this case, the researchers seem to think that loss of health and well-being might come first, leading to people losing a sense of meaning.
That line of thinking makes sense—people who experience a decline of health, the loss of friends/spouses, and start to lose cognitive ability might lose a sense of meaning in their life. It's unclear how the researchers intend to intervene to "modify" sense of meaning, and how that would impact age-related declining health and loss of cognitive ability.
Aftab concludes, however, that "the medical field is beginning to recognize that meaning in life is a clinically relevant and potentially modifiable factor, which can be targeted to enhance the well-being and functioning of patients. We anticipate that our findings will serve as building blocks for the development of new interventions for patients searching for purpose."
****
Aftab A, Lee EE, Klaus F, et al. Meaning in life and its relationship with physical, mental, and cognitive functioning: a study of 1,042 community-dwelling adults across the lifespan. J Clin Psychiatry. 2020;81(1):19m13064. (Abstract)