Peter Stastny is a New York-based psychiatrist, documentary filmmaker, and a co-founder of the International Network toward Alternatives and Recovery (INTAR). He has been working on the development of services that obviate traditional psychiatric intervention and offer autonomous paths towards recovery and full integration.
Stastny has frequently collaborated with psychiatric survivors in conducting research and writing projects, including the book and major exhibit at the New York State Museum, The Lives They Left Behind: Suitcases from a State Hospital Attic (together with Darby Penney) and the edited volume Alternatives Beyond Psychiatry (with Peter Lehmann). He has directed several documentary films.
The transcript below has been edited for length and clarity. Listen to the audio of the interview here.
Leah Harris: I got to see you recently at a meeting with Dainius Purās, the Special Rapporteur on the right to health at the United Nations. Maybe you could start us off with your current work in the sphere of human rights and work with the UN?
Peter Stastny: Your listeners who have followed the reports that [Purās] has been producing over the last three to four years must have noticed something pretty radical coming out of the United Nations. And we at INTAR, an organization that I co-founded about sixteen years ago, provided them with lot of input and material. The Special Rapporteur and his collaborator, Julie Hannah, have been to INTAR's conference a number of times, and we've managed to connect them with a lot of amazing activists around the world. That's been a really interesting and important connection that is continuing.
Harris: After Purās' mandate is over, how can that work be kept going, not knowing who the next Special Rapporteur will be, and if that individual will be open to advancing radical ideas in the way that [Purās] and his team have?
Stastny: We need to build a stronger worldwide network of people who are in support of the things that Purās and many of us have been advocating for: human rights, no coercion, and helpful alternatives beyond and outside of psychiatry. Mad in America has done a lot of work in building that movement and in providing more information. But I think many people need to actively come together and work on the policy implications, such as how governments can influence the services that are being provided in their countries, and not leave it up to psychiatry to transform itself.
Harris: What do you see as the core values connected to human rights that activists can organize around globally, even if the particular situations and circumstances in their countries with the mental health system may differ?
Stastny: Well, there's two different things. One is when people first seek help from the mental health system, they're usually in some form of a crisis. This could be a number of different things going on, severe or less severe, suicidal, altered states–experiences that that put people at risk to not only be psychiatrized or institutionalized, but also to run into a lot of problems in society. So I personally like to focus on these moments of crisis and turn them into opportunities rather than what often happens, which is the beginning of a career as a mental patient. So for me, that's a very important focus.
Then there are all these many thousands and millions of other people who've already been through the system and who either have made it out reasonably well, or are still languishing and either institutionalized or "in the community," but living poorly or homeless. Of course, we need to look out for those people. Too many of them have had long exposures to psychtropic drugs, which have harmed them more than they've helped.
So there's a lot of work that needs to be done in these two areas: with people who are coming into or being exposed to mental health [treatment] for the first time, and then with people who have a long history [of receiving treatment].
Of course people are now referred to — and many people refer to themselves — as individuals with psychosocial disabilities, and that is the language that's being used internationally. So the disability rights rights movement has been able to start talking about mental health much more in the ten years since the United Nations adopted the Convention on the Rights of Persons with Disabilities (CRPD), but there's a lot of work that needs to be done. We know a lot, but we've not been able to apply it.
I feel my area is more making sure that that support can be extended to people in a rights conscious or rights preserving way, but it also has to be helpful, effective, and it has to make sure that people do not get harmed more by the help that they're getting. So when you're talking about how to apply [the CRPD], the West in some ways is much more difficult to transform. In essence, the more you are dealing with entrenched huge, powerful institutions like hospital conglomerates, and city hospitals that are relying on inpatient work for most of their revenue, then you have a big problem. In some ways, in countries of the Global South, where psychiatry has not spread and has not been funded to that extent, we have better opportunities to begin or to implement things that are from the start rights conscious and effective.
Harris: I'm wondering if you can talk a little bit about how you first came to do the work that you do today as a critical psychiatrist and a human rights activist.
Stastny: I was an advocate against psychiatry before I ever became a psychiatrist. I was a medical student in Austria when I met psychiatrists from Italy who were transforming their mental health system in spades. In the late seventies, they were saying, 'We're going to close down all the institutions where we've sent people in Italy for the last 150 years, and we're going to replace them with community-based mental health services." At that time, these people were pretty radical, and they were called "Democratic Psychiatry." They prompted us in Austria to build a sister organization, and we started to demonstrate against our local institution, which was called the Steinhof. It's pretty infamous and also some of the most spectacular Jugendstil (Art Nouveau) architecture in the world. That's where I began protesting against locking people up in institutions.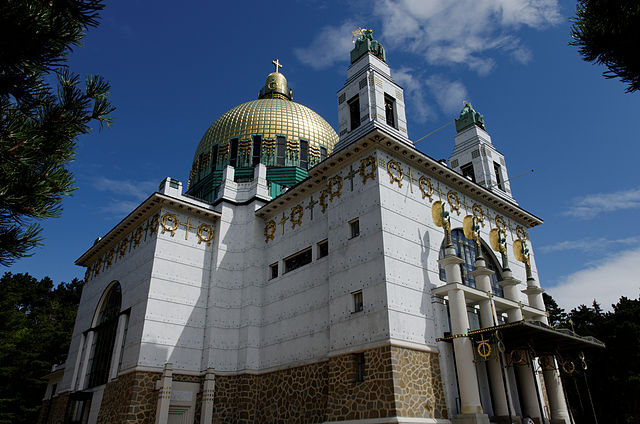 Throughout medical school, I had no intention of becoming a psychiatrist. I was interested in cardiology. I worked in a coronary care unit, where people came in with heart attacks and life-threatening conditions. I was a young resident, and I started to see that medicine had become a very mechanized and mechanical technocratic enterprise. Of course we could save lives, but no one really paid attention to how the people were doing. So I became interested in the perspective of the people who were going through these things, and that's how my interest in mental health started.
Then I worked with kids in a psychosomatic unit at the hospital. One of my first experiences with psychiatriatry was when we were admitting young people who had attempted suicide. In order to save them from going to the Steinhof institution, where they were first treated for overdoses, we had this deal where they could send young people under eighteen to this pediatric ward, and I started to see them. Several people could have easily ended up in Steinhof. We treated them with talk therapy and family therapy, and had amazing results. For many years I was in touch with a young woman who thanked me for saving her life and for saving her from going into the mental institution.
Then I came to the United States and decided to do my psychiatric training here in New York, in the Bronx, at Albert Einstein College of Medicine, because the residency training program was run by a man named Joel Kovel, who was a Marxist psychoanalyst. There was a rather left-wing group of faculty at the Albert Einstein College of Medicine, which attracted me. I worked with them for a number of years. We even tried at a certain point to start a storefront in the South Bronx that used Marxist psychoanalytic principles, which never actually happened.
Then I went to work in a place called Bronx State Hospital. I met a lot of patients who had gotten stuck there. I started to engage with people, to work on an open ward. We became more partners in what we were doing, than doctors and patients. That was a very transformative period of time.
The approach at that time could be called "social psychiatry." There were a number of people in the faculty that were supportive of that idea, but they weren't radical; they were not against institutions or hospitals. No one was talking about human rights then. But it was very clear to me that I didn't want to lock people up so that they could get help. I didn't want to work in places where that's being done.
So I started this kind of "laissez-faire" approach where we didn't do a lot of therapy; we were available to people, and the doors were open. I also realized, along with a number of other people, that the power of the peer group is something that has been neglected forever in psychiatry. Yes, there was talk about "therapeutic communities," but those were very regimented and staff-led. I was more interested in supporting people to become engaged with each other, to start things for themselves.
I was very interested in, for example, an approach called the Fairweather Lodge, which was founded in the 1960s by a man named George Fairweather, who said that people can manage their lives autonomously as groups, if they learned certain strategies and certain methods that would sustain them both economically and health-wise in the community. So we kind of replicated that a little bit. And in doing that, we also started to talk to people about their lives. That's what really transformed my outlook in the late eighties, when people started to tell me how they could make much more of a difference in their own life when they could see themselves as helpful to others.
I thought that it was a form of empowerment that counteracted everything that was happening in institutions and with medications. People who were supposed to be "helped" in those institutions were taught to be good patients, to take their medication, to go to therapy, to be quiet and docile, and maybe to do some menial work at best. But we started to see that when people could do meaningful things for others, they transformed.
I remember a woman who was there about 20 years. Her name was Rosita. I remember she was kind of helpful to the staff. She would get cigarettes and coffee for them. One of the patients came up with an idea to deliver food to homeless people in the city. Rosita became transformed; she made sandwiches and she went to deliver them with the rest of the people on the Bowery. It was so obvious that something not only psychological, but maybe even physiological, happened. I thought that the medications that we're giving people interfered with their ability to take charge of their lives, and the ability to help people counteracted that.
Within a couple of years, it led us to some huge changes, not only locally but nationally because we part of a national movement. I went from being just a regular attending on an open back ward, to being part of a national project on "consumer-operated businesses." And we were leaping ahead. We started with peer specialists; people said, "I want to help others." We said, "well, if you're going to help people, you could do it two ways. You could volunteer, or you could get paid for it." People obviously wanted to get paid. So we created the path, the position, of peer specialist at that hospital. We were the first.
I recently wrote a piece with Darby Penney that looks at a lot of the pitfalls that happened with that, 30 years later. But back then, it was a huge step forward. People came out of the woodwork and said, "I want to be a peer specialist. I want to start a business. I want to start an organization."
We worked with an attorney named Mimi Kravitz, who started an organization to provide technical assistance to people wanting to start their own businesses. This was in 1990, and the organization existed for 10 years, and got a lot of funding. I think we were pretty far ahead, and then things went a little sour later on.
Harris: Peter, I'm wondering if you can talk about the Willard Suitcases Project and how you got involved in it.
Stastny: The Suitcases Project was about unearthing the actual stories of the people that ended up in Willard Psychiatric Center, in upstate New York, who spent the rest of their lives there for the most part, and died there; to find out what their lives were like, outside of their medical records, outside of what people wrote about them.
Of course, when you find 400 suitcases in the attic of a mental institution, you are intrigued. Half of them were full, and you are seeing lives in suitcases that were lost. I don't want to analogize the hospital with the Holocaust, but I come from that background in my family. And suitcases were very symbolic, when people had to leave things behind, and then were killed.
In this case, I don't want to say that they were killed, but they were shunted away from society and not given a chance to return. So the symbolism of the lost suitcases was very powerful. And so we tried to make it into a story, where we could contrast what we could piece together from the suitcases with what was in the medical records. It was really poignant and sad to unearth those stories. I learned a lot; how people survive in spite of everything.
There was a guy whose suitcase we picked — kind of accidentally — who turned out to be the the gravedigger of Willard Psychiatric Center. For 50 years, he dug graves for his fellow patients. I'm still shivering when I remember this story. We couldn't look in depth into every person's suitcase we found. We had to pick. We picked a suitcase where there were very few things: a belt, a razor, a pair of shoes, a couple of other personal items, mostly items that were deemed unsafe on the ward. And then we discovered that he was the gravedigger of Willard.
Harris: There's so much about the Willard Suitcases Project that's significant — it puts a human face on people who are locked away, who have been feared, marginalized, and even demonized in our society at different points in time.
Stastny: These became closed worlds. Willard was a place where the staff and the patients cohabited in the same space, and depended on each other. Fifty to sixty percent of the patients were working. It became an environment of its own; the rest of the world didn't know much about it at all, and people disappeared.
The people who were suffering throughout their stay in ways that were obvious, people who couldn't fall into the role of "worker-patients," all had serious traumas, losses in their lives that were never recognized. Of course, no one was receiving any kind of talk therapy. People were misjudged, misheard, discredited, and became condemned in a way. One young woman had been a nun and kept saying, "I'm looking for dispensation." That's when you're feel that you've sinned and you don't deserve to be a nun anymore. By the time she got to the hospital, everybody was saying that the whole thing was a delusion. Her life was completely thrown away. She languished in a terrible fashion for the rest of her life.
Harris: Peter, could you talk about your work as a filmmaker, and how that connects with amplifying the histories and the stories of people who may not otherwise be heard or known?
Stastny: The first films I made were all around mental health, in order to bring people and their activism to light. So the first film I made was about activists, for activists– two in Europe, and two in America. And then we made a film in a children's psychiatric hospital, where the kids acted out their own stories, and we turned it into an experimental film. I wanted to break the walls by bringing out the stories from within, that were usually lost, or ended up in the charts of the patients in these institutions.
And of course there was a movement beginning in the 1980s that was suddenly very promising. The Italians, who were radical in the sixties and seventies, were all psychiatrists. When you say the movement in the United States was radical in the eighties, they were all ex-mental patients. I participated in that transition, and then I became allied with people who've been through the system. This is how I see myself now, for all these years. My most important connections have been to people who've been through the system and have turned around their lives around in order to make a difference personally, politically.
Harris: What advice do you have for practitioners who like yourself, who may be at odds with the prevailing values or practices of mental health and psychiatry?
Stastny: I think we're actually in a time when young psychiatrists have a lot of trouble with the profession. Many people who go to medical school don't want to be psychiatrists. They feel it's a dying field, because of the misguided and problematic history, including recent history with medications. So there's a lot of people who enter the field and who realize, "Wow, this is not exactly what I bargained for. I really don't think that I can help people in this way." I feel there are opportunities. We're doing a project now called Reimagining Psychiatry. It's too early to have much to share, but the gist of it is to the collect the stories, experiences, and narratives of psychiatrists who have done transformative work in their lives, of young psychiatrists who are facing these struggles. I think that will become interesting and relevant.
There are people who say, "Psychiatry has to just go out of business. It can be split into social work, psychology, and some form of neurology. Why do we need psychiatry?"
That's possible; it could happen. Or, psychiatrists can become transformative people in their communities and in the world, and make things different. But psychiatrists are not that important except when they're in power; when psychiatrists run things, it becomes problematic.
The biggest hurdle is that psychiatrists have the power to lock people up and to medicate them against their will. I think they should relinquish that power. They should refuse to accept it. People should refuse to put their signature on documents that cause people to be locked up. That would be my hope for the near future.
I was the acting clinical director of Bronx Psychiatric Center for a year. And I said to my boss, the director, "I am not going to sign any orders for medication over objection." And she said to me, "well, that means you've got to come up with something else." I made that my mission for each and every person whose order I refused to sign. I went and tried to do consultations and met the people, and tried to do what I could. Of course it wasn't enough, because people were trapped in the system, in the wards where there were very few alternatives for them. I feel institutions like that should not exist. Ninety percent of the hospitals should be closed, and ten percent should be voluntary. And most psychiatrists should be working in communities along with others who are truly out to help people, and not to hurt them.
Harris: So it sounds like you're still optimistic in a way — or at least cautiously optimistic — that psychiatry can transform into a liberatory force.
Stastny: I know it's possible, but I'm not sure that it's likely. You know, we're again at a time here in this country in the United States where people are screaming for psychiatry to solve problems of gun violence, homelessness–which obviously are huge, complex societal problems. And when psychiatry gets called to do that, then they come up with solutions that are not only false, but harmful — locking more people up, forcing people to take intramuscular injections or medications. Psychiatrists can and should take a stance and say, "this could be different." But they would need to arm themselves with the conviction that people can be helped without the use of force.
I remain busy trying to provide people with the knowledge and the information that we already have: that the vast majority of people can be helped without the use of force. To make decisions for the entire system based on some exceptional situations where somebody may have to involve the legal system? That's what's been wrong with psychiatry for 200 years. Some psychiatrists noticed that early on, when they talked against restraints, and talked against locking people up against their will.
The movement against coercion is gaining strength internationally, but it has to be armed and supplied with information and practical know-how, to show how people can get help without force, and by preserving human rights. We can do that in conjunction with the thousands and thousands of survivors who've come out as advocates or peer supporters, as well as other professionals. I hope it's going to get stronger; I think we can achieve something.
Harris: Are there any other projects or initiatives that you're involved in that you'd like to let the listeners know about?
Stastny: There's a group of us working to have a conference in New York on rights-based crisis supports. We've learned a lot in the last ten years about that in New York, and elsewhere in this country. Crisis respites have turned into viable alternatives that the system is looking favorably on, which is both interesting and a little troublesome. But peer-run respite and Open Dialogue are being talked about. Soteria should be re-introduced as a very important alternative for people who are going through extreme emotional transformations and changes.
At the UN meeting you mentioned at the beginning of our conversation, there were so many people, activists who are doing important work in the city, and in this country. That's where the hope lies. We have to bring in more people who are stuck in the mainstream and not really knowing what to do. That's a big mission. I'm not sure how it's going to get accomplished, but that should be a goal: to teach and enlighten people who are struggling in the fields of psychology, social work and psychiatry, to figure out how can we do things better. We shouldn't really talk about "alternatives." We know a lot about what helps people, and that knowledge should be the mainstream.
****
MIA Reports are supported, in part, by a grant from the Open Society Foundations